Decided to make the switch recently
Here's my current 10 bulbs combo
From left to right:
1. Giesemann Aquaflora
2. Giesemann Aquaflora
3. Giesemann Aquapink
4. 2700K
5. PowerVeg 660
6. Giesemann Actinic Plus
7. Giesemann Midday
8. Giesemann Aquapink
9. Giesemann Aquaflora
10. Giesemann Aquaflora
https://flic.kr/p/2jBxMKV
The tank
https://flic.kr/p/2jBtw24
Any comments? It's quite bright with all the bulbs being ON. I'm actually looking for some darker look. Thinking about removing one of the flora bulbs and replacing it with a red bulb. Would it be too red?
BTW found a very interesting bulb
5200K, with large red and blue areas.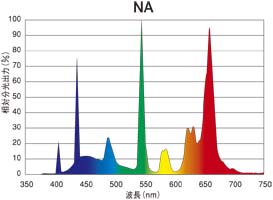 So curious how it looks like. Total lumen is low, about 2610 lm despite that green peak, so maybe purple-ish? That deep red looks delicious >
.
Quite pricey though, about $40 apiece.