Discussion Starter
·
#1
·
I've finally learned how to grow plants instead of algae!
Now that I'm over that particular hurdle I need to work on my aquascaping skills.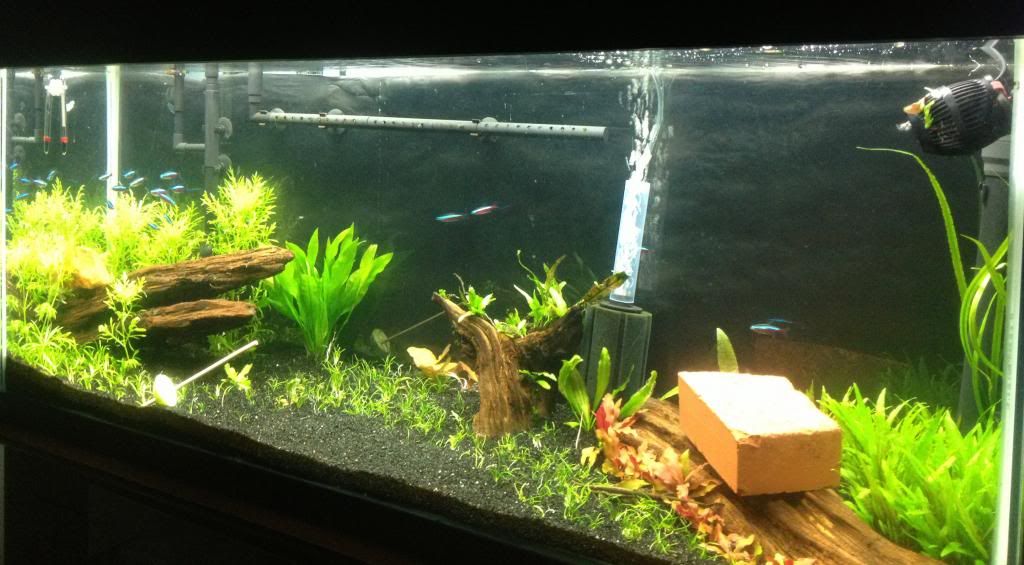 This aquarium is my display tank and it lives in my living room. It's been through a series of rescapes since I started it about a year and a half ago. See
http://www.plantedtank.net/forums/showthread.php?t=145836
I like the left side, but not the right side. Please excuse the equipment, the cucumber, and the weights holding the wood down!
I know that the Amazon Sword and Tiger Lotus may get big. I'll trim or remove them as needed.
In your opinion, what should I do?