Discussion Starter
·
#1
·
I looked through RCSguy's Journal, and found pictures of his saddled shrimp. I just wanted to conferm that I will soon be a GrandMa: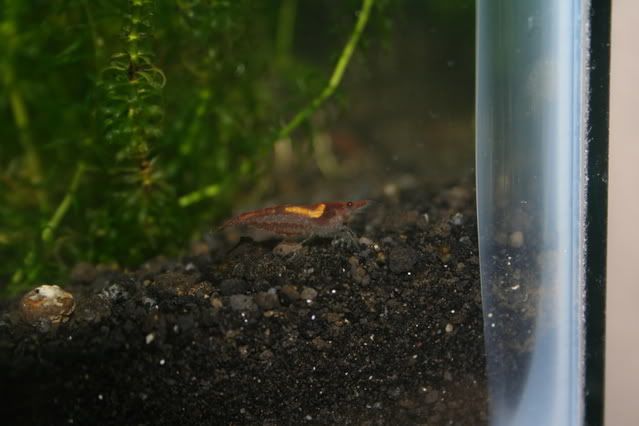 If so, I have 3 of my original RCS saddled. How long until they berry? Seems like they have been this way for a few weeks (2?)...maybe not that long, but it seems.
I don't know how to sex shrimp, so I assume if this is a saddle, then I have 1 male in there? I have new juvies in there now, but these were like this before I got the new ones.