This is my 3rd attempt at a planted tank. I have been very successful in my first two attempts but I keep making the mistake of doing small or nano tanks. After getting permission from the wifey to house a bigger tank (she actually thought I was going to get a bigger one like 100g), I decided to get a 40 breeder going and I was going full high tech on this one.
10/10/16 - Latest tank shot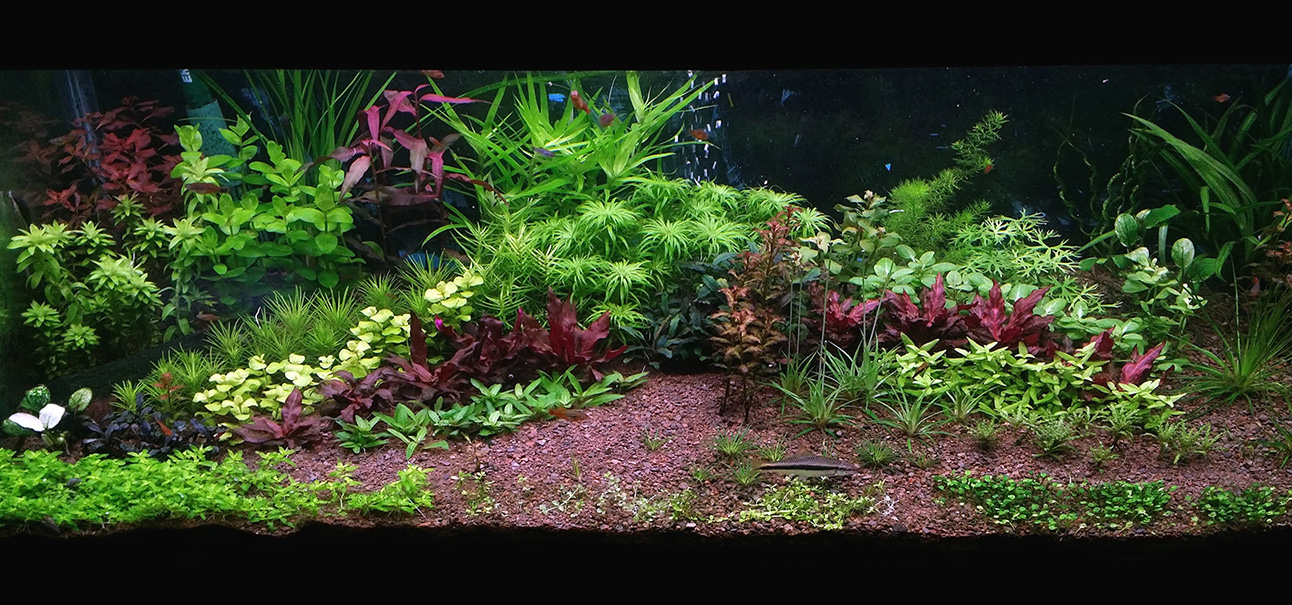 The Setup
Tank:
Tetra 40b (from old $1/g sale) - I love the profile of the 40B.
Stand:
I made my own custom stand w/ hood that features an automatic hood lift system. After realizing that managing the tank was a pain with the lights being in the way, I figured out a way to life the entire hood and get me full unrestricted access to the tank.
Lighting:
2 x Finnex 36" Planted+ I decided to go for medium lighting with the Finnex Planted+ fixtures.
Filtration:
Eheim 2217 filter
Heating:
Hydro 200W ETH 1/2" inline heater
Substrate:
Safe T sorb - 80lbs - I decided to refrain from doing ADA soil. I used to do Fluval Stratum but I want to give this high CEC substrate a try since I will be very consistent with my water column fertilization.
CO2 System:
Matheson Dual Stage Regulator (bought it from a member) connected to a 24oz Paintball tank with a CG320 adapter. It was cheaper to get a a paintball adapter than buying a new 5lb C02 tank and I wanted to get as much in the stand for the top off system. The C02 will be injected into an medium ISTA Mix C02 reactor running at 10 PSI. I'm hoping that with more efficient C02 delivery that I don't need to be injecting more C02.
Fertilization: Custom EI dosing utilizing a Jebao DP-4 dosing pump.
I'll be doing Nitrates, Phosphates + Potassium, Micros and Iron on 4 individual pump heads. Fertilization is so much easier if it is automated plus I realized consistent dosing means I can accurately set my water parameters with less guess work. I've done automatic dosing on both me previous tanks and it simply is one if the best investment when it comes to planted tanks.
System Management:
Neptune Apex Controller
:hihi: with Breakout Box and Leak Detection modules. I wanted to rid of messy power strips and individual timers so I invested in an Apex Controller. After doing all the DIY stuff to control heater, fans, C02 and lighting, I realized I could get everything managed under one system with all the bells and whistles that I wanted!
ATO:
3 or 5 gallon reservoir connected to a single dosing pump controlled by the Apex controller. The size of the reservoir will be determined once the filter, C02 and dosing system is in place.
03/04/16 - tank shot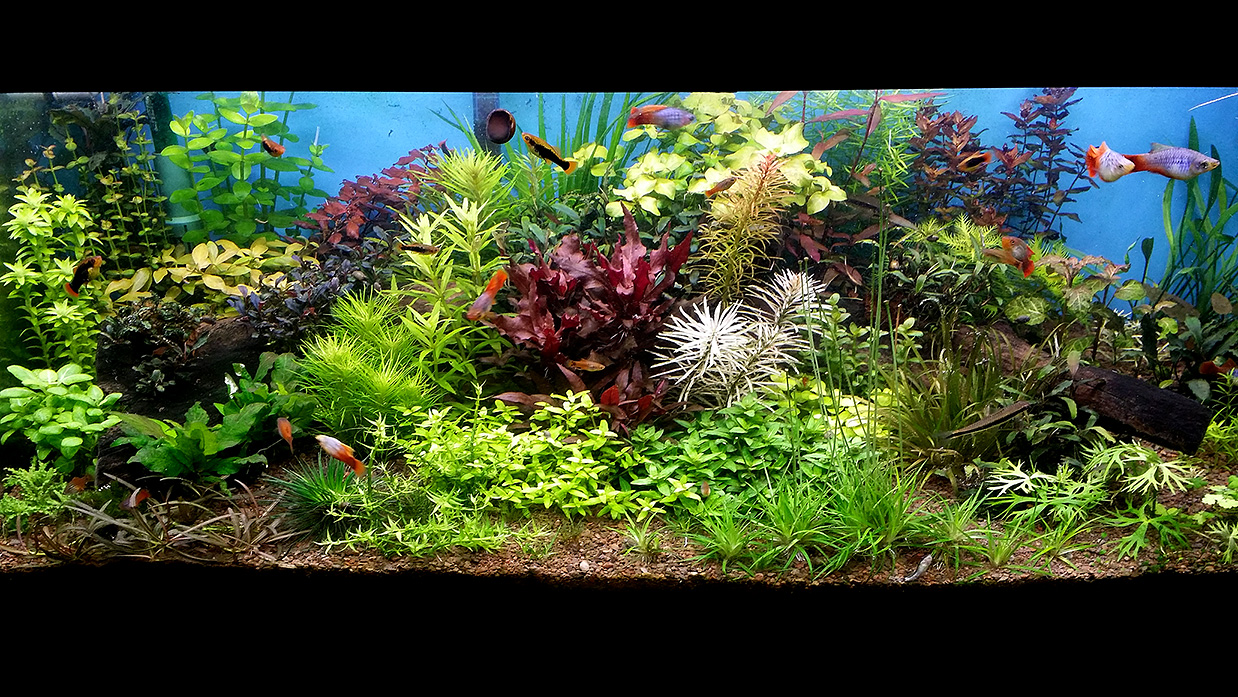 02/05/16 - Video of tank as I see it.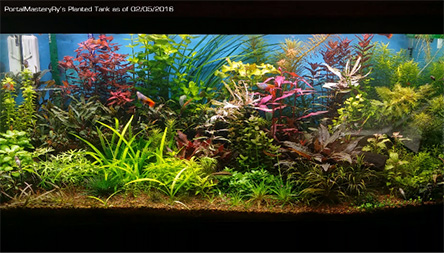 02/04/16 - Video of automatic aquarium hood or canopy lift.
https://www.youtube.com/watch?v=6UAF9xWxIMI
01/25/16 Update - Current Tank shot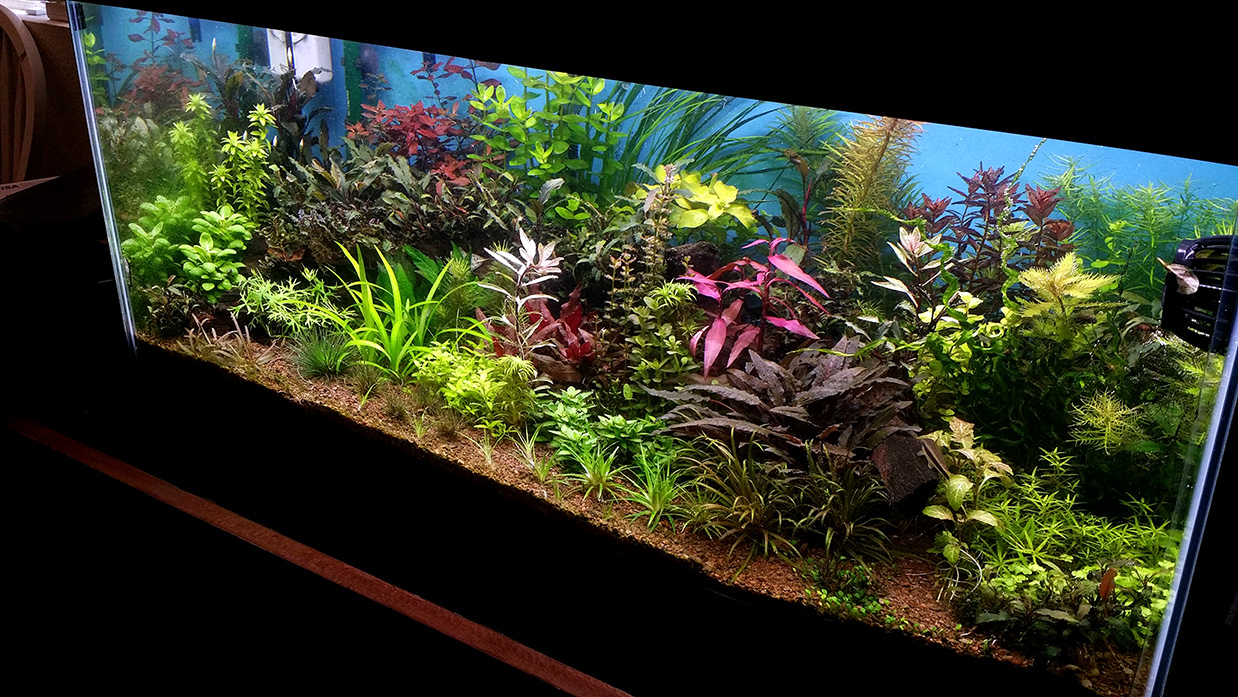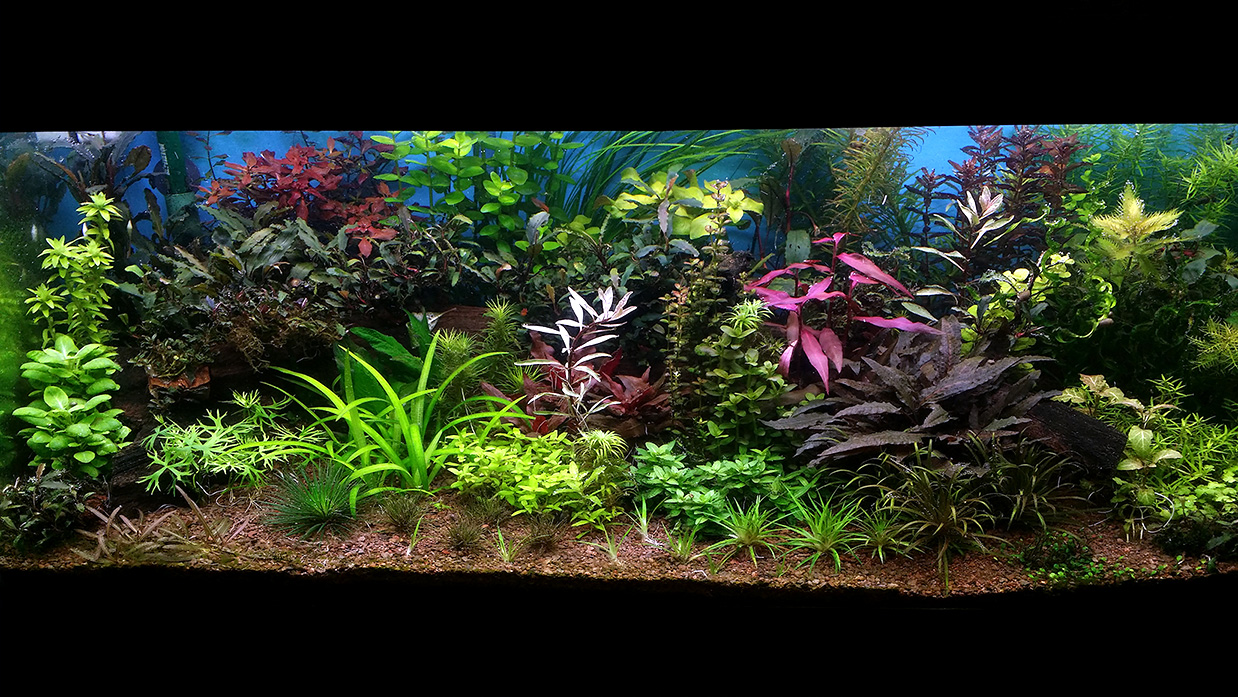 07/22/15 Update - Tank is planted!
I got my plant order from Bartohog (Thank you sir for!) and planted the tank like crazy. I know most people try to do some scaping at this point but I am more focused on plant growth. I want to make sure I've got the C02 dialed in and the fertilization figured out.
IMHO it is easier to scape once you are no longer troubleshooting algae and plant growth issues.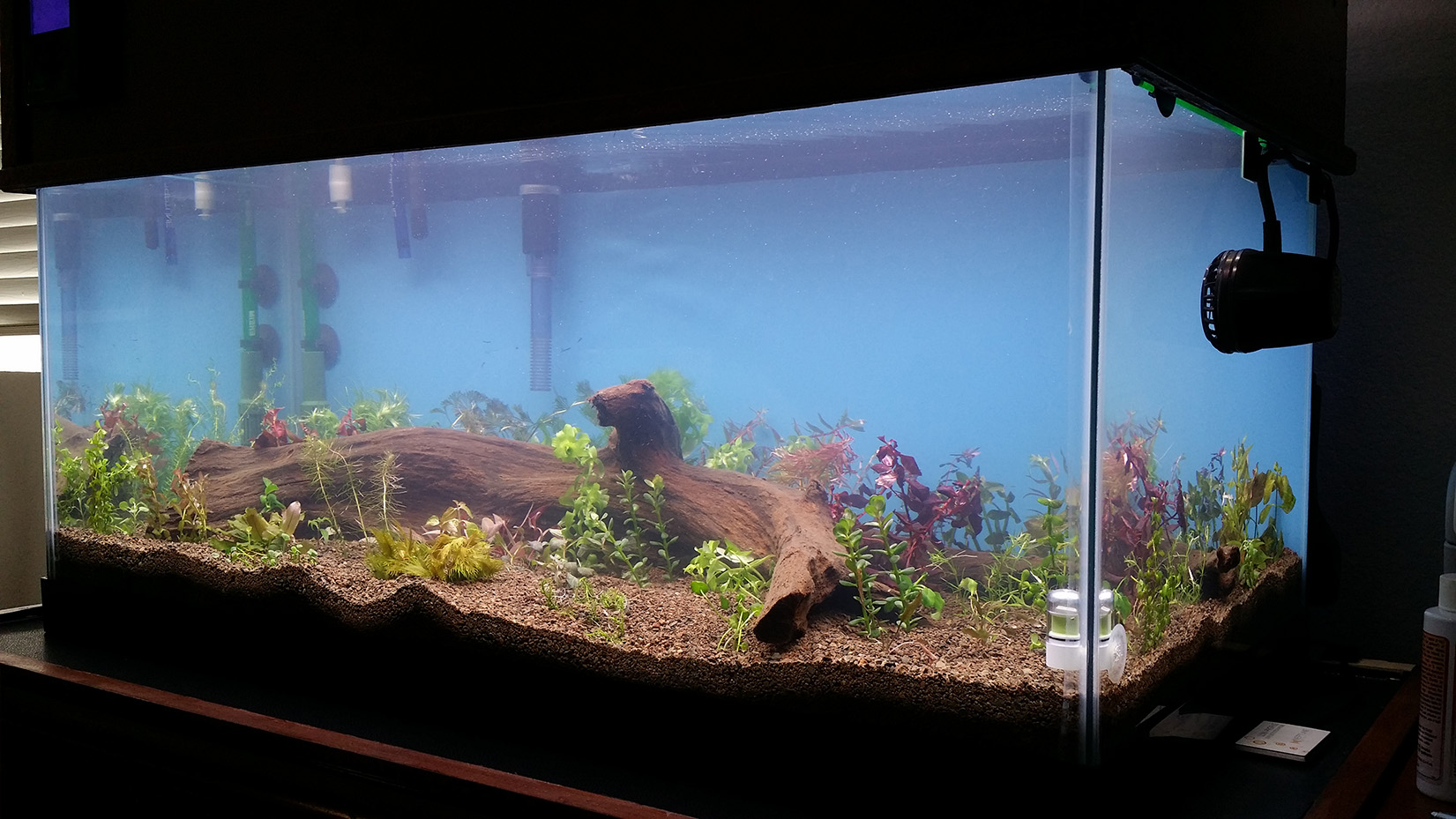 07/20/15 Update - Equipment 95% installed! Tank is flooded
I finished installing the Eheim 2217 filter, C02 reactor, Auto Top Off system and probe and dosing tubing holder. I also did the calibration on 3 of the 4 dosing pumps and bought Nalgene 48oz water bottles as my main liquid fert containers. I flooded the tank 2 days after finishing the equipment install and I've had my driftwood soaking in another bin for 1+ week and I decided to drop the wood in the tank 3 days after it was flooded.
So everything is coming together and I have placed my order for some plants and hopefully the tank will be planted this week.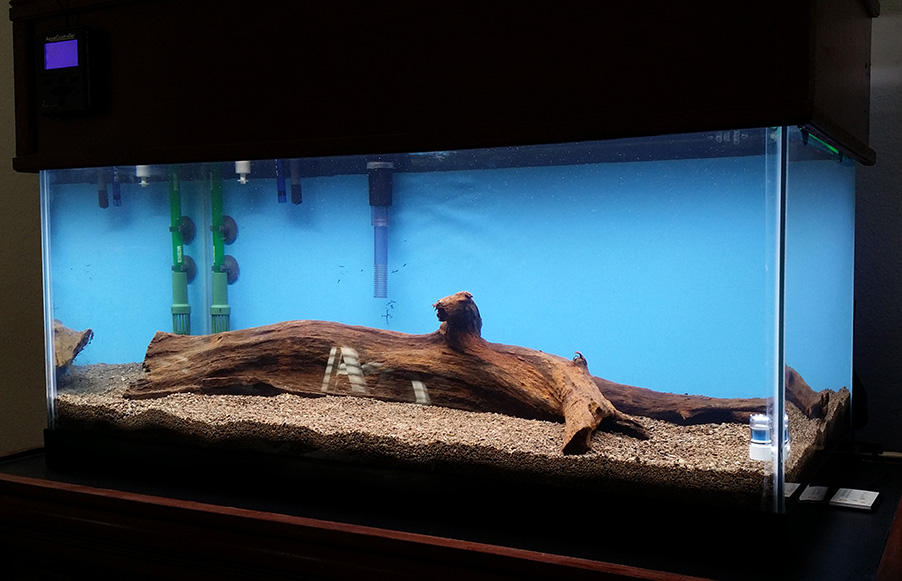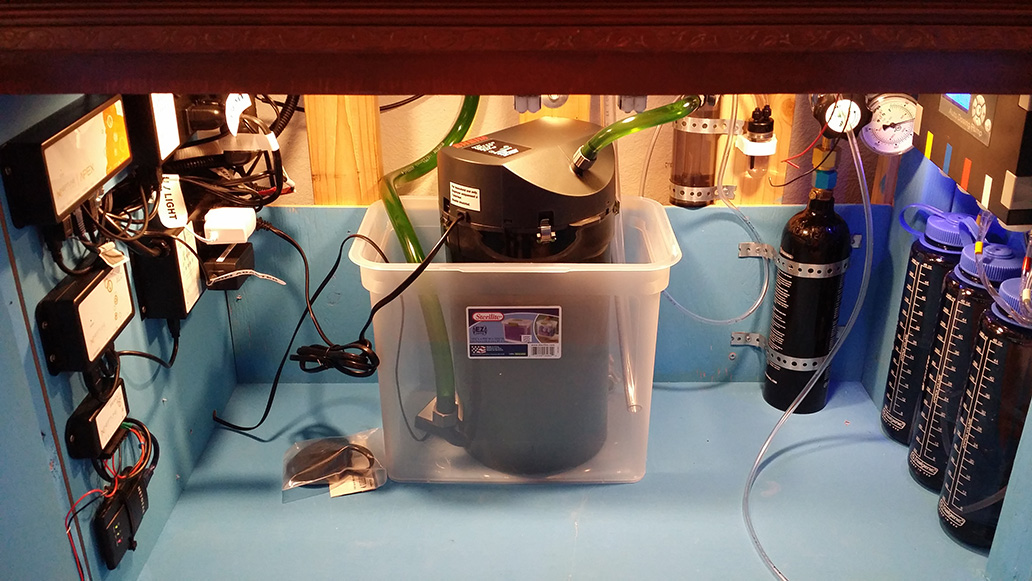 07/10/15 Update - Apex Controller and C02 install
I finished painting the interior of the stand blue (left over paint for background) and I started working on the side panel for housing the Apex Controller and the different modules. I also finished the spot where the C02 system is going to sit. A ton of hardware is still missing but everything should be here by next week