Discussion Starter
•
#1
•
I've finally decided to AQUASCAPE a tank. All these years I've been raising jungle grow out tanks, no aquascaping to speak of.
The inspiration for this tank is from my fishing trips in rivers and lakes around Cincinnati. A couple of the plants in this tank are actually from the local area.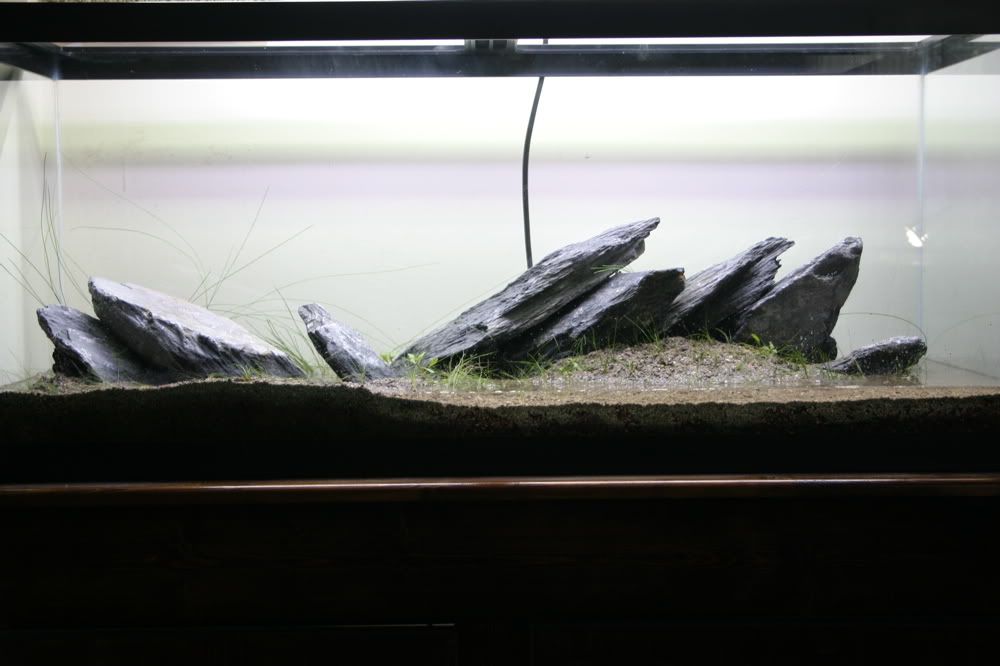 I'm going emersed right now. I'll add fish that will definitely tear up the hair grass so I want to give them a change to establish. And the established roots will hold the slopes together too.
tank: 75G
lights: 3 t5 HO, 2 rosettes, 1 daylight
substrate: flourite, mineralize soil, paver's sand
hardscape: black soap stones... The ph isn't affected but the GH will probably go up but what stone won't.
plant: dwarf hairgrass, giant hairgrass, ludwigia sp.