Discussion Starter
·
#1
·
I got a Milwaulkee Co2 regulator (MA957) with attached Bubble counter.. I tried to set it up with my Guerrilla CO2 tank (20 oz)..
it doesn't make sense to me. The needle from the tank won't be touching anything inside the regulator.. someone make sense of this or is this totally wrong? I am a TOTAL newbie at this and my first time doing this.
Pics below for visual..
(regulator on right.. canister on left)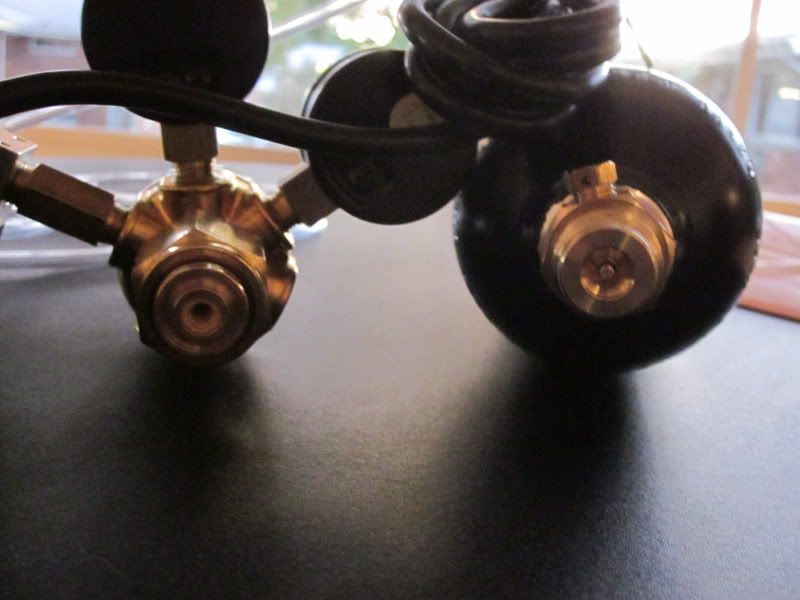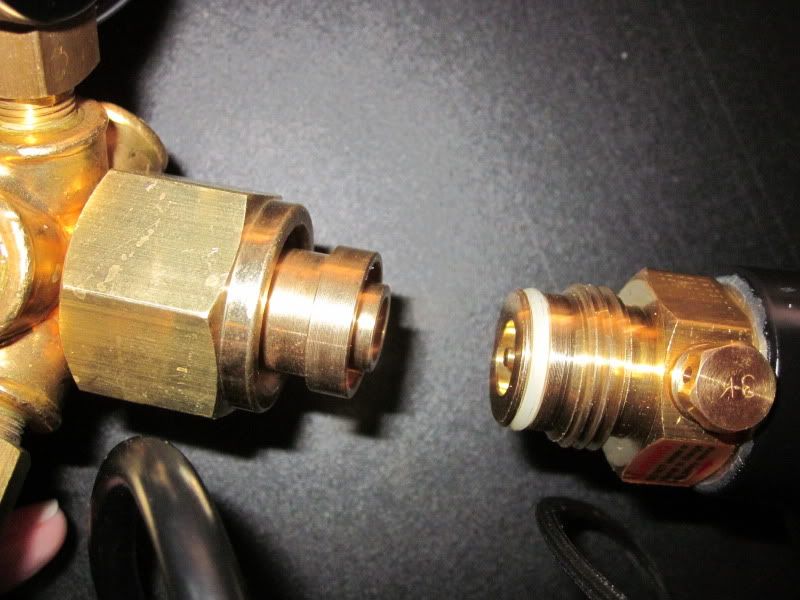 In addition, the instructions on the regular says the O-Ring MUST Be in place or there will be a gas leak. The ring does NOT fit through the screw bit that tightens the cylinder on. Any advice here?