Discussion Starter
·
#1
·
I hope I've posted this in the correct place. I have a habit of posting in the wrong place here! Please accept my apology in advance! I rescaped my tank last week and am looking to ad a few more plants. I am just not that familiar with the different species and I have looked at so many over the past month that my head is about to explode. I figured getting the advice of those more experienced would be quit helpful. I'd like you to recommend some plants that may fit my tank well.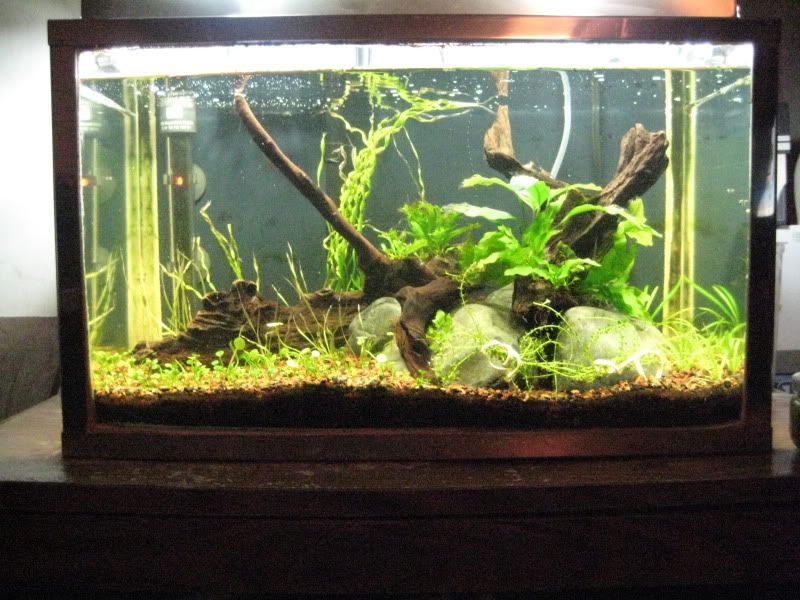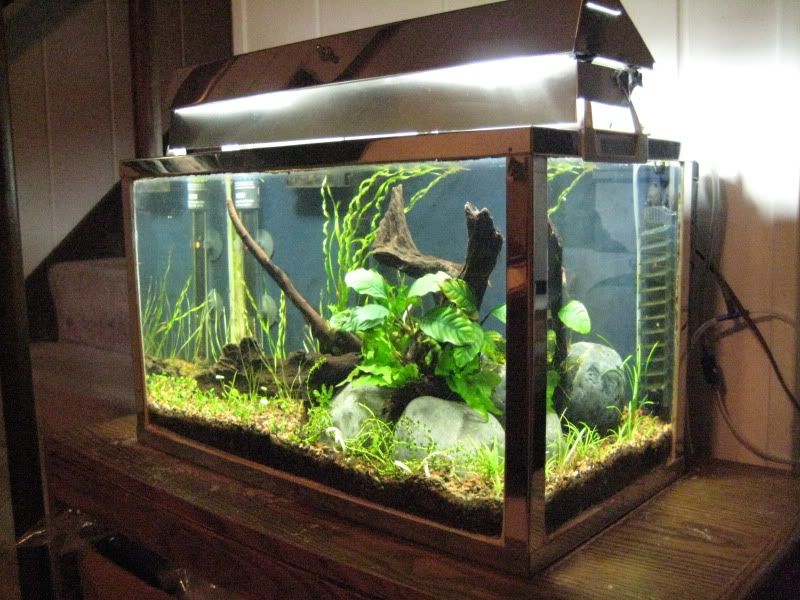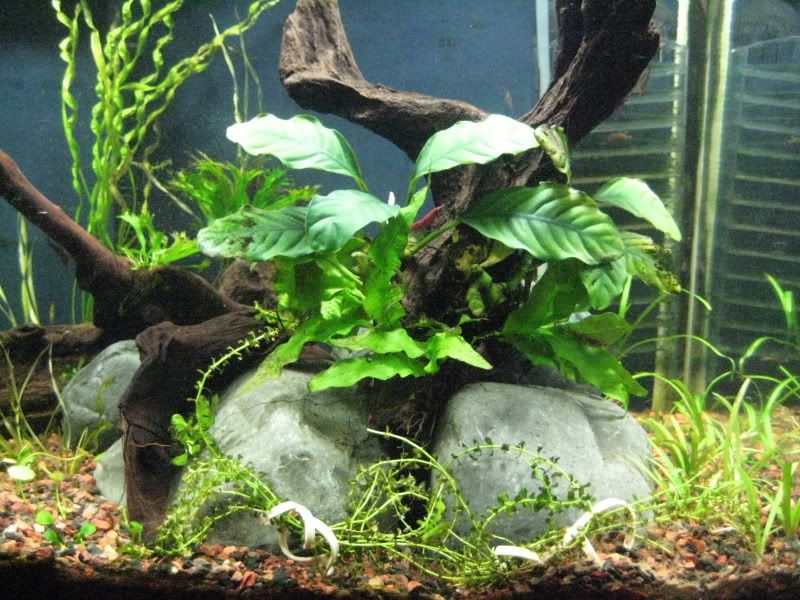 This is a ten gallon stainless frame tank with a slate bottom. It is 10 inches from the substrate to the surface. I have DIY CO2 with a diffuser. My water is PH 7.5 out of the tap. The top is open and it is only about 8 gallons of water. I have two 18W bulbs @ 6500K. I have RCS and Otos in the tank. It has been set up since march of 2006. Current plants are, A. Coffee, Java fern, Java Fern 'Windlov', Echinodorus angustifolius 'vesuvius', Hydrocotyle verticillata, Marsilea minutia, Dwarf Sag and this...Hemianthus micranthemoides aka Pearl Weed ?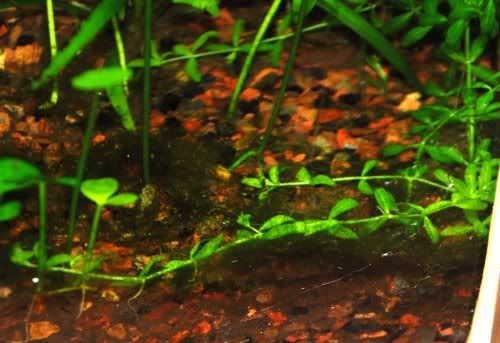 I would like a moss. I would put some on the left end of the horizontal DW and some between the two rocks in the front. I am going to move the pearl weed once it starts to wake up a bit (I left it in a bucket too long). I'm not exactly sure where yet. For the moss I'm thinking Fissidens.
Behind the piece of DW on the right I want another variety of Fern. I'm thinking Java needle leaf or Java Trident.
A little further to the right rear I was thinking a broadleaf plant like C. Lutea or maybe I should leave it.
I would also like LIMNOPHILA 'GUINEA BROAD-LEAF' but I don't know where to put it.
I don't want something that grows really tall or spreads all over either.
Thanks for taking the time to read this and help if you can.