4
just got a new camera for x-mas so forgive the noobish quality of the photo's still figuring out the settings for my lighting etc. but these will do for now.
full tank shot (a bit dark but I'll figure out the settings eventually)
surface cover from RRF and the "hedge"
right side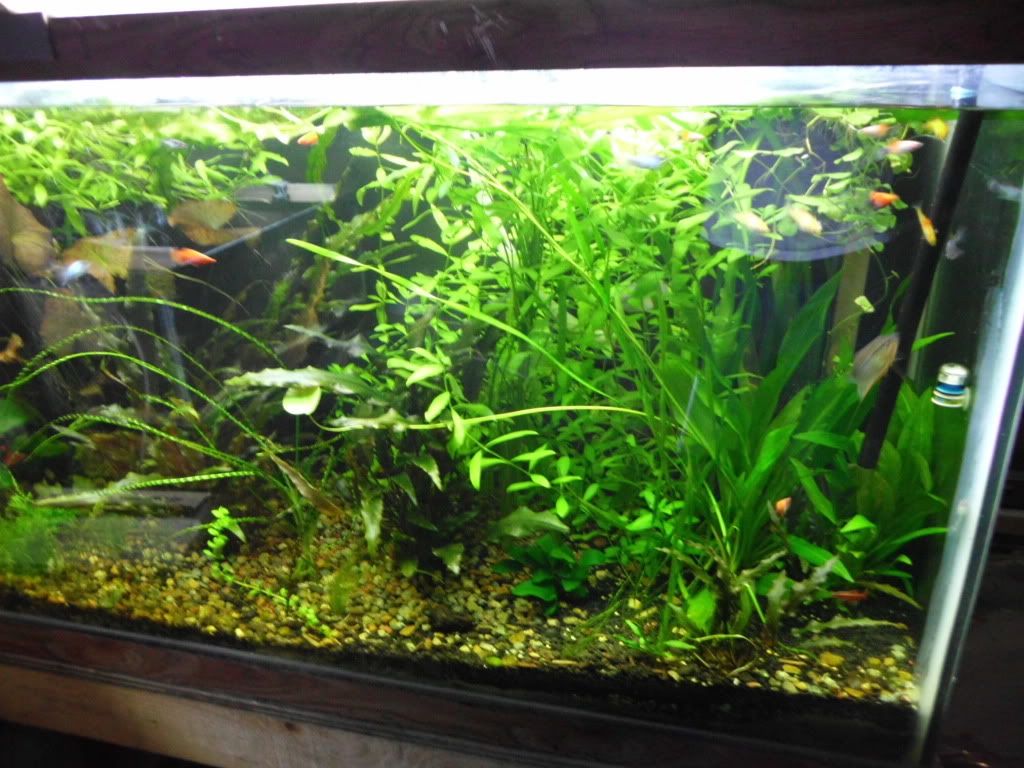 So it seems, I am incompetent and forgot to upload the left side photo... so here is the 20g hidden garden (shrimp tank) under the 125g