Discussion Starter
·
#1
·
Well I have this crab that has eaten all the others in his tank so now he's the king I guess but I'm over it and want to use the tank for other things. Like a grow up tank for y million baby plattys.
Anyway here is the critter in question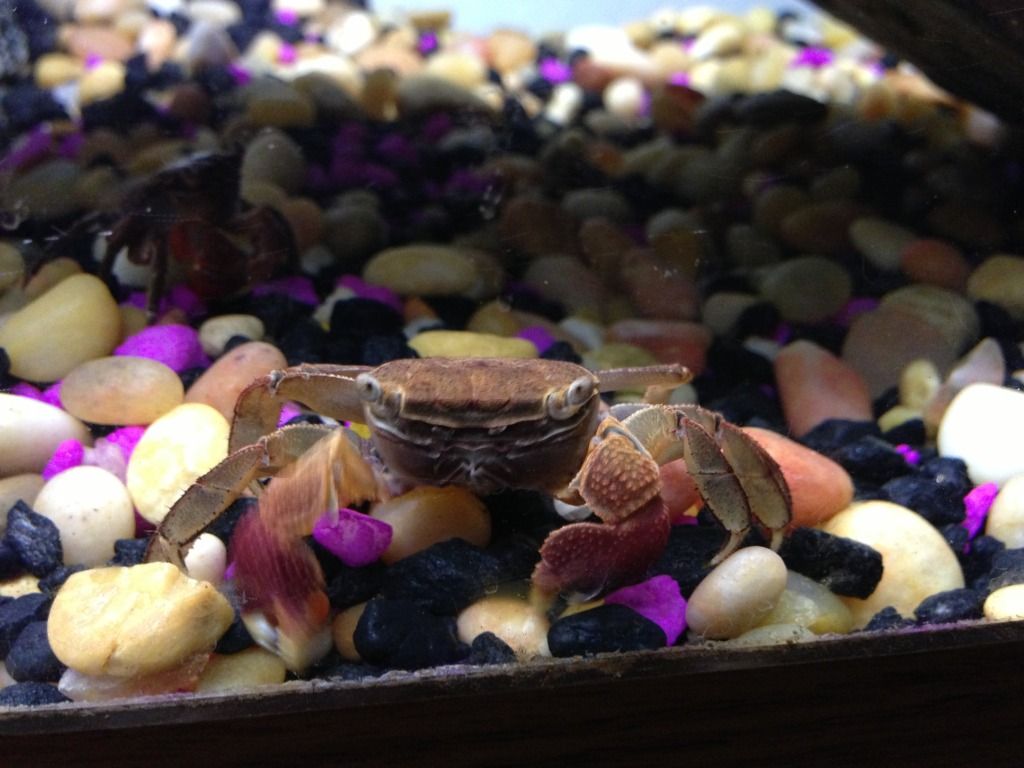 If there is enough interest ill do a random.com drawing on Monday after work( 11pm est)
This is open to any TPT member with enough post to post pics and has a pic of a half tank to put him in, with a piece f paper with your screen name on it (I just wanna know he's going to a suitable home)
Shipping cost will apply once I figure how to ship him anyway -.- probably include either a piece of bamboo or some water sprite for him to munch on while he's en route
EDIT: post your name next to a number you'd like. Start with 1-100
You can pm me a pic of the half tank youd put him in and your screen name on paper to help keep the thread clean.
Please try to be extra careful everyone is included when you copy paste..
However your responsible for your own name and number.
Best of luck!!
Well lets see who's interested
1.
2.
3.
4.
5.