Discussion Starter
·
#1
·
My friend told me I should post this here in case anyone was interested in similar products for their setups.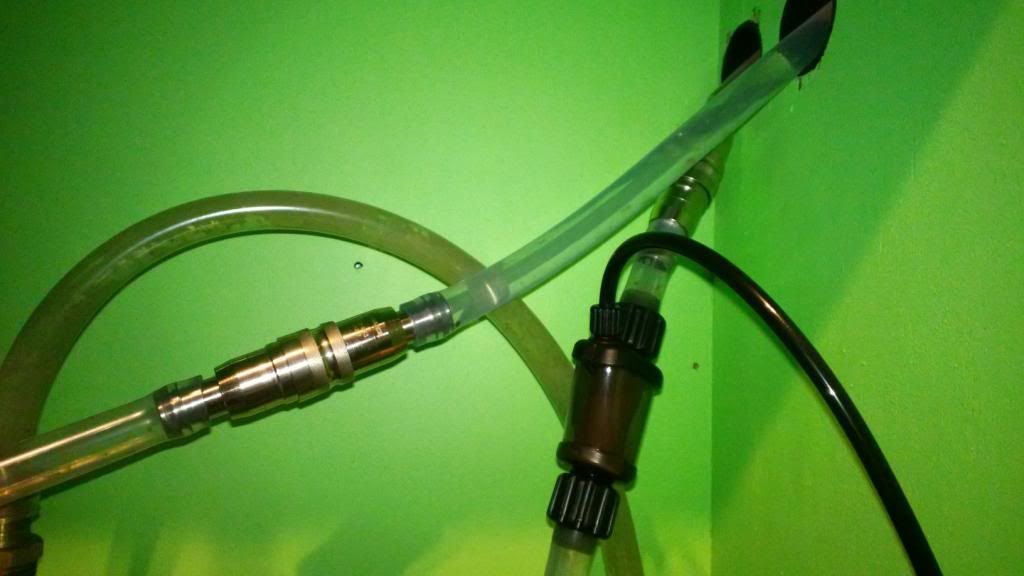 These are desktop computer liquid cooling quick-disconnects that easily detach by sliding a ring down one side and completely seal off the water flow for easy maintenance. I haven't noticed any water spillage when they separate. This makes it very easy for cleaning inflow and outflow pieces without having to remove hoses from the filter or pump or wherever and worry about water coming out. Even in my newly set up tank they have become a huge help with cleaning my lily pipes and hoses as you can see in the picture comparing the dirty hose with the cleaned one.
These particular ones are made by Koolance and I'm sure there are other similar computer product companies that offer them as well. Hopefully this helps someone who may have a use for them also because they have been really useful for me so far and have made me way more likely to keep my pipes and hoses clean.