Everything pending right now but the TMC AquaRay. Thanks for looking!
TMC AquaRay Mini 400 LED Tile (12W, 6500K, 50,000hr life span, still under 5 year warranty) w/ AquaRay MountaRay Bracket - $80 shipped! (used to be $100 plus shipping OBO) Would be perfect for a Mini M! 55 PAR at 14", MountaRay bracket hangs over 7" placing it directly over the middle of a Mini M.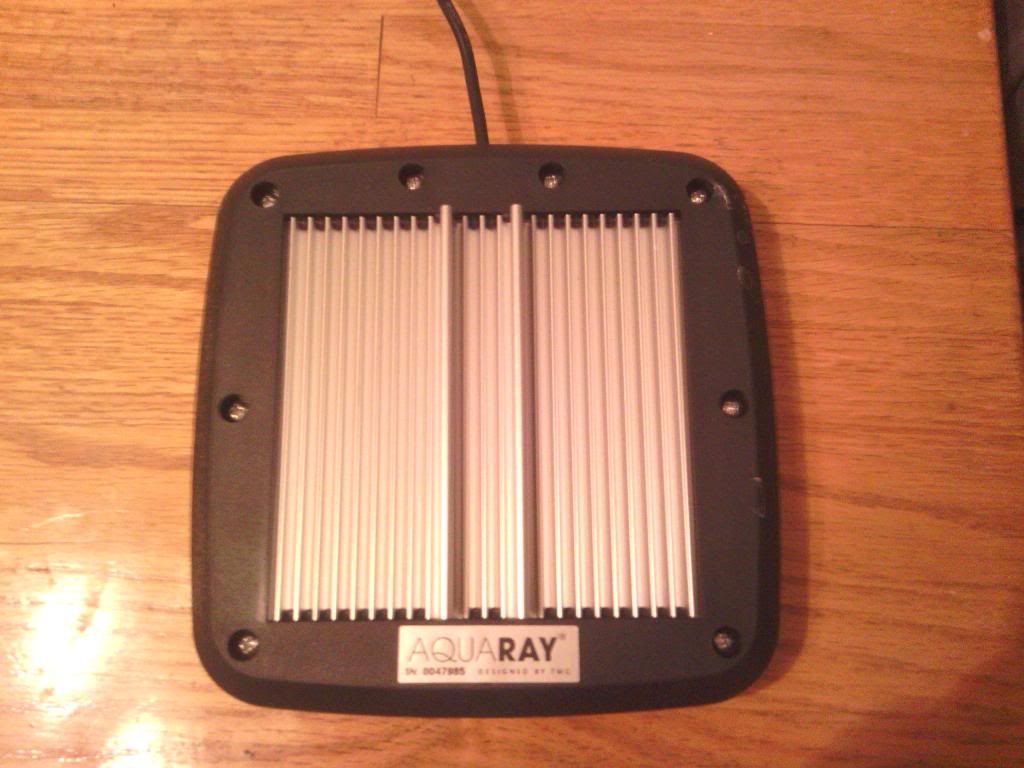 20" Coralife Aqualight 1x24W 6500K/10,000K Combo - $40 shipped OBO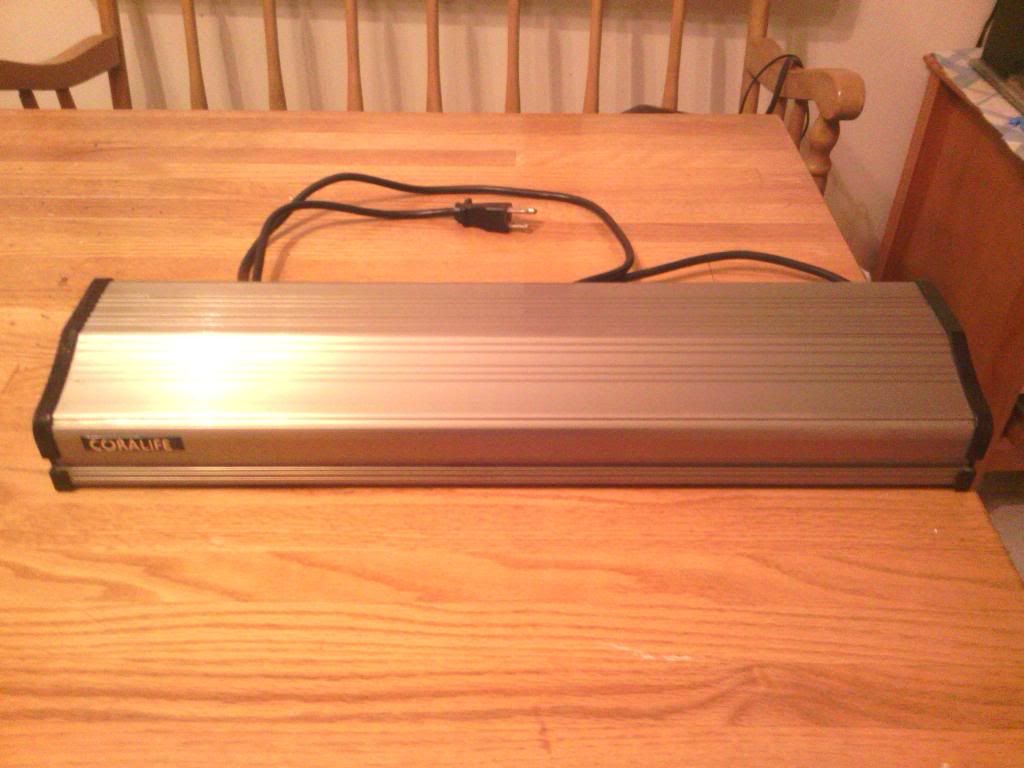 30" Current 2x24W T5HO 1x10,000K 1xPink Grow Bulb - $50 shipped OBO
When I say OBO after everything, I mean it. Feel free to send me any offers you may have. I will consider them all.