As you can guess, this is my third tank, upgraded to a 40 breeder, with the goal in mind to be...
AWESOME
Tank:
Petco 40 breeder (1 gallon sale!)
Lighting:
Current Nova USA 6 x 39w T5HO, 4 x 6,7k, 2x Actinic(Will change soon.
Filtration:
Planning on Eheim 2217
Nutrients:
20lb co2 tank, Aquatek reg with 6 outlets; Dosing dry fertz
Substrate:
Fluorite, and Azoo soil on top
Hardscape:
Manzanita Branches, Seiryu Stones
Flora:
HC, S. Repens, Blyxa, Probably some Erios, maybe some UG, Mini Pellia Moss. Some Rotalas possibly.
Fauna:
CRS shrimp from my shrimp tank, adopted Rams, various tetras, don't really know yet.
My first tank was a 24g nano cube that I recently gave to my grandparents. My next tank is a 20g long CRS tank. This being my third tank, I learned plenty of my do's and don'ts. Moving back into my parents house after college isn't the easiest transition, but I figured having a sick ass tank can make things pretty tolerable. The CRS tank will be going under the tank which will open up my window. The rescape of that tank will come in time as well. I hope to make this tank my most anesthetically pleasing tank and really take my aquascaping to the next level. Definitely not going to be a plant hoarding tank as my cube was.
Current FTS: February 6, 2014: A whole bunch of stuff changed!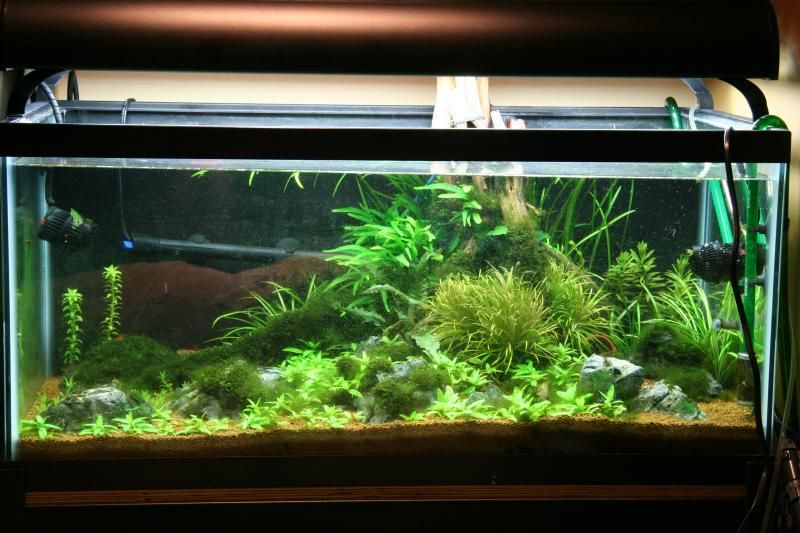 November 3, 2013 Tank FULLY planted!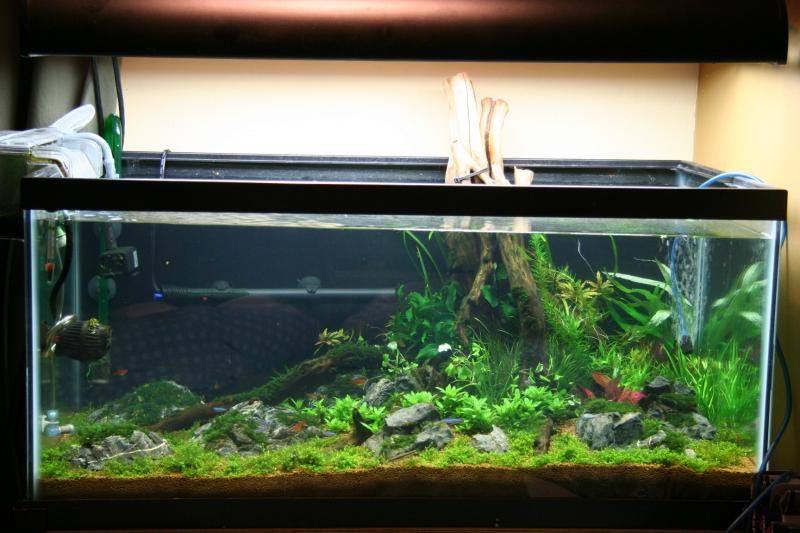 October 31, 2013 Fish Added!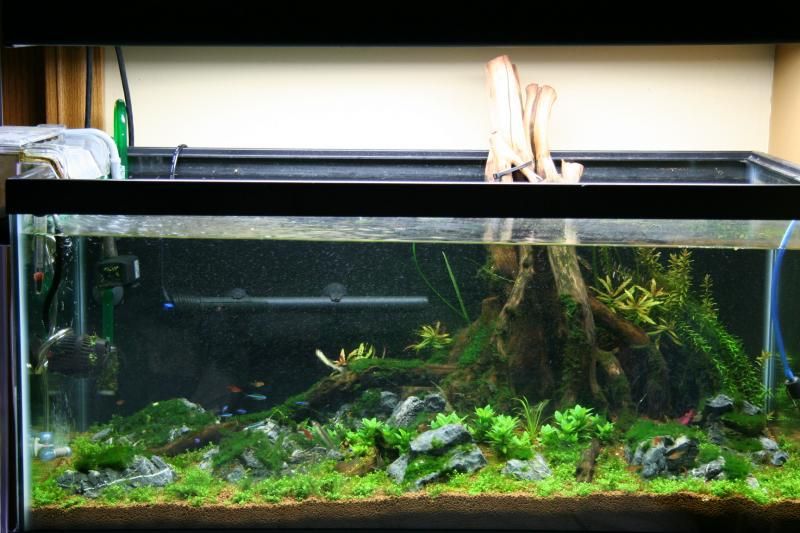 October 16, 2013! REPLANTED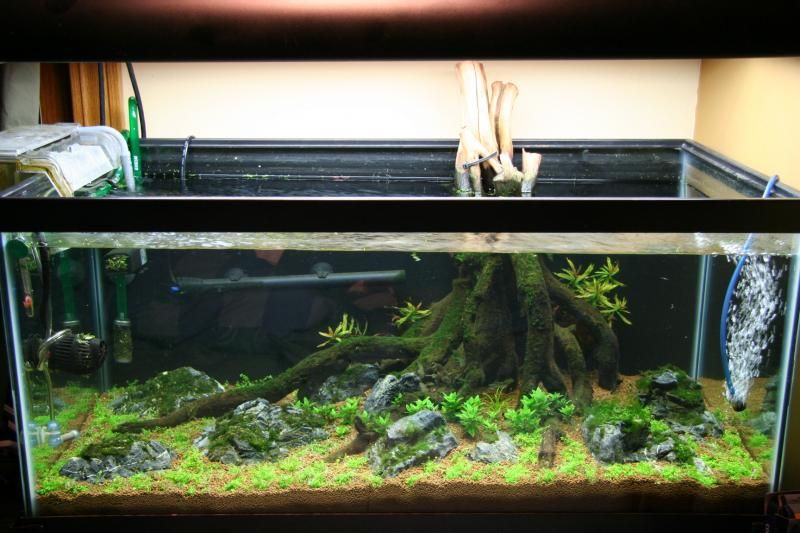 10/13/2013, Took out dead HC, H2o2 bombded the tank.
10/1/13 HC melt :\
9/16/13
9/8/2013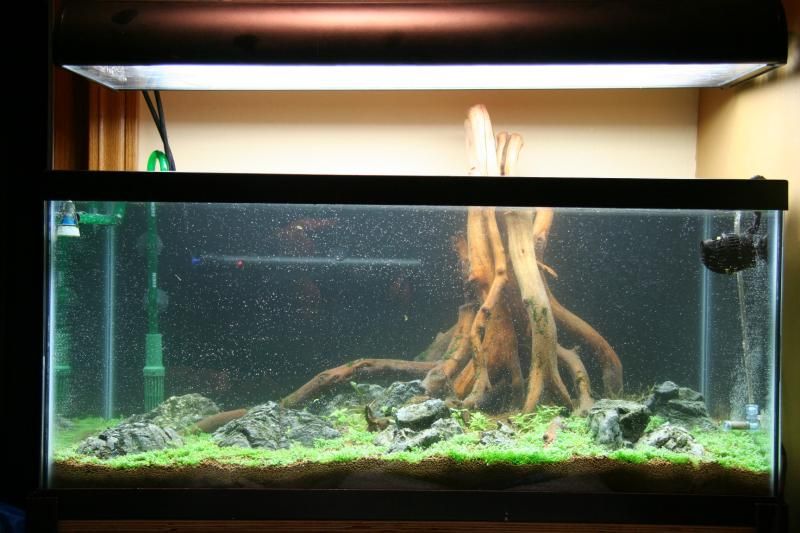 Oh yeah, first time hanging a light. its a little off balance with the right side being a bit higher. Irritating but tolerable.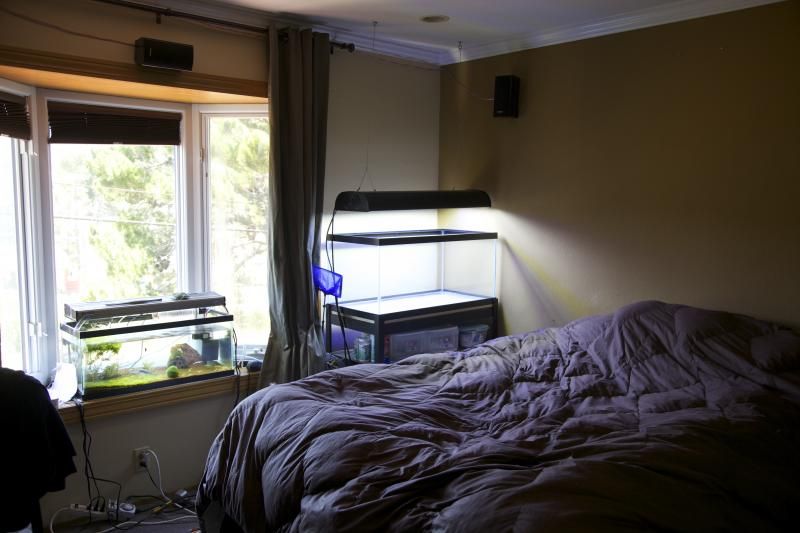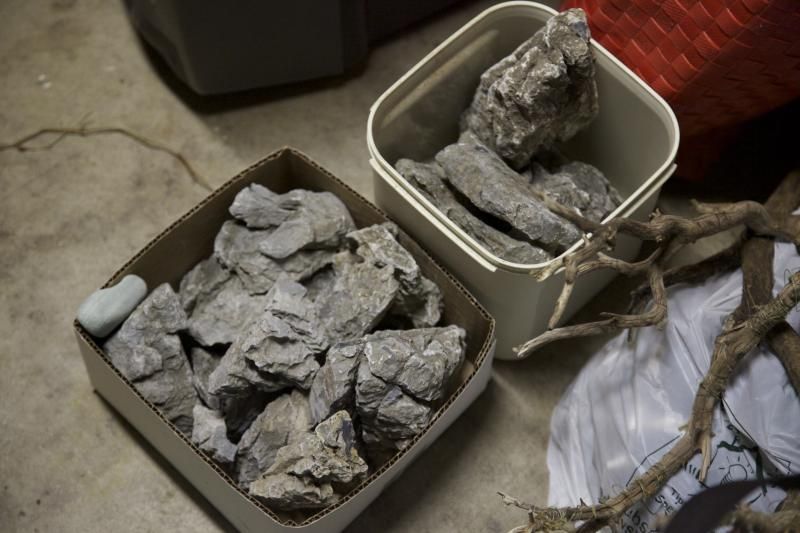 Thanks for taking the time to overlook my thread, I have high expectations for this tank, and I hope that all of you can come along for the ride with some great advice and criticism.
:icon_wink