Due to the events that took place in my
"can we get to the bottom of GDA"
thread where it turned out that cyanobacteria was eating up all of the Nitrogen in the tank causing my plants to grow poorly and thus allowing GDA to be a huge nuisance I am now thinking that this same issue is happening in my 60-p. The GDA in this tank is not as bad as it was in the 37g but the algae/cyano (although not looking the same as the cyano in my 37g) in this tank has the same smell as the algae that was in the 37g. The plants are also growing poorly in the 60-p no matter how much co2 I inject and all of my fert parameters and lighting are spot on. I'm going to start dosing Erythromycin (which is what I dosed in the 37g to kill the cyanobacteria) tomorrow and see what happens.
Pre-dosing pics.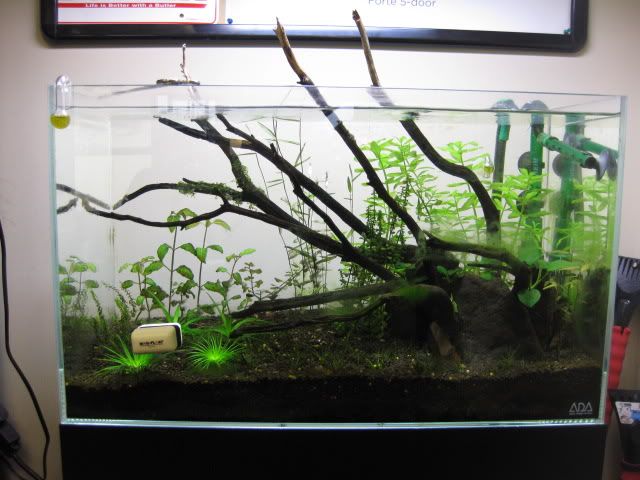 Cant put anymore co2 in the tank.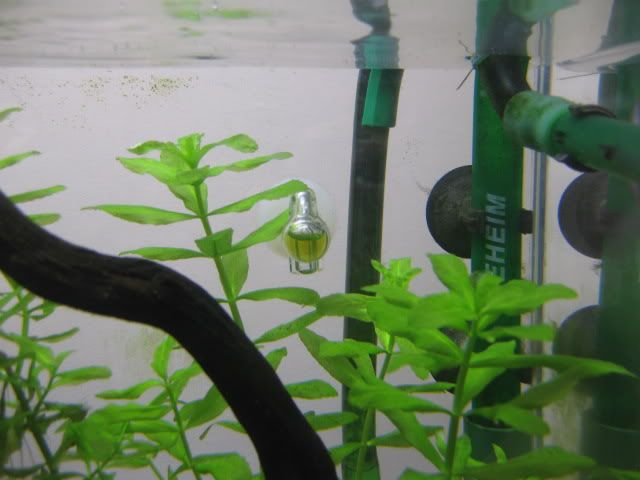 Nice pearling.
What kind of algae is this, I think its a form of cyanobacteria.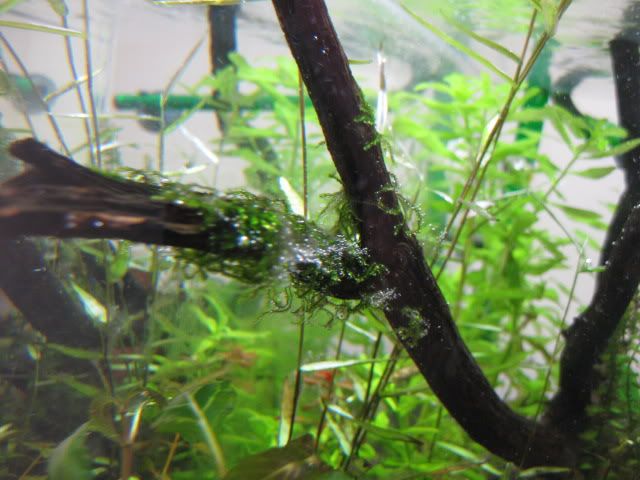 Some nice GDA.