Discussion Starter
·
#1
·
I'm starting to plan my new plumbing scheme. How do I determine the size of intake(s) needed to run the following:
2 - eheim 2028
2 - mag 9.5 (one for needle wheel diffusion, one for inline reactor)
How many intakes should I use? It is a 125 gallon tank 72" long. Should they be closer to the bottom of the tank or near the top?
I plan on two manifolds.
The second mag 9.5 isn't being used but will drive the reactor. Currently the reactor runs on the output of the 2028 and I don't like the flow output.
Would like to reduce the amount of things in the tank and have a very good turn over.
What would be the best way to output all of the items into the tank?
I know quit a few questions, but I would really like to do it better and cleaner.
Current idea.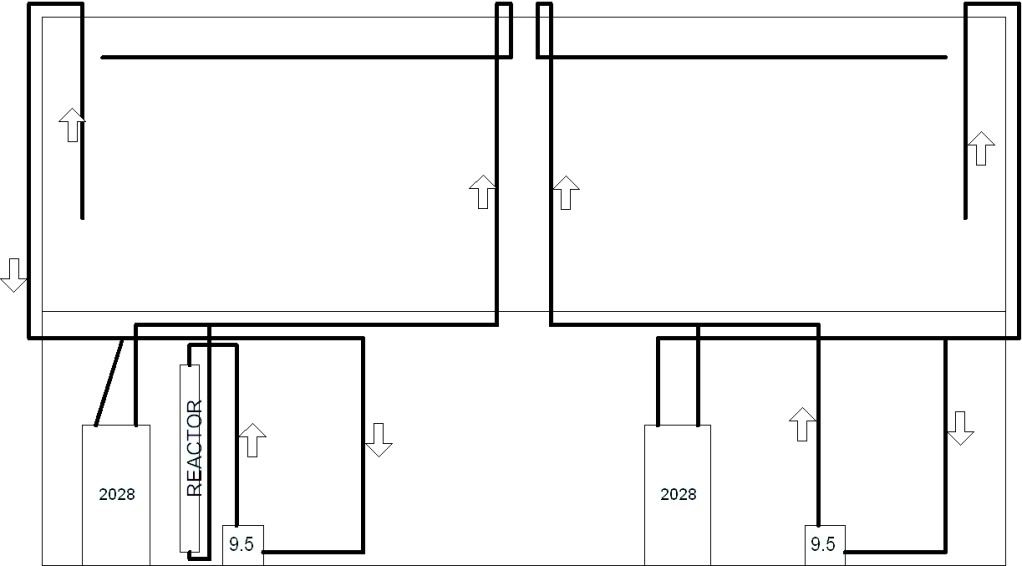 Thanks,
Matt