Discussion Starter
·
#1
·
Hi all,
I was wondering what plants might do well with a 2.5 gallon Red Sea AquaVase. It comes with a small HOB filter and a 7W light. I don't think it comes with a heater, which I believe I'll need. Any suggestions on a tiny heater? :biggrin:
I don't plan on dosing ferts, CO2 or changing the light. The substrate will be a very old bag of Eco Complete. I do plan on making 50% water changes every week. The only inhabitant will be a dwarf puffer.
Here's a picture of what I'm planning: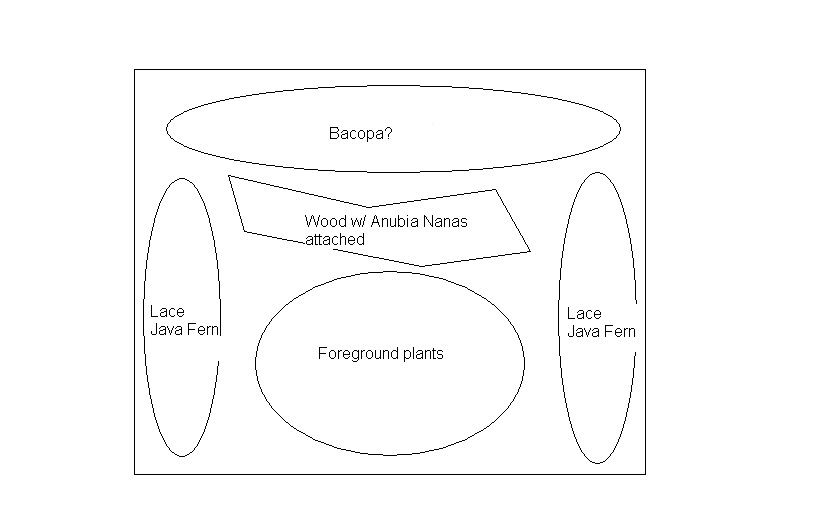 I've chosen Bacopa for a background plant, but if there are suggestions or comments to that, I'd love to hear it! I'm going to tie down Lace Java Ferns on driftwood for the sides, and Anubias Nana on driftwood for the centerpiece. As for the foreground, I really need some help. I can't come up with anything that can survive in low-light and without CO2 or ferts.
Any suggestions would be much appreciated!