This little project was created from left over materials from the other two nano tanks. about 1.5 pounds of EcoComplete substrate in a Glass vase from TJ Maxx. Plants mainly started with Rotala, some snippets of HC and DHG. No heater or filtration used.
At some point, shrimp were added because the juvies and peewees were getting lost in the larger tanks which made monitoring their development impossible. All of the baby shrimp which have come by way of SnS or online sales is first introduced to this bowl. The tank has been supplemented with Moss as a food source and jungle gym for the active kids.
December 2011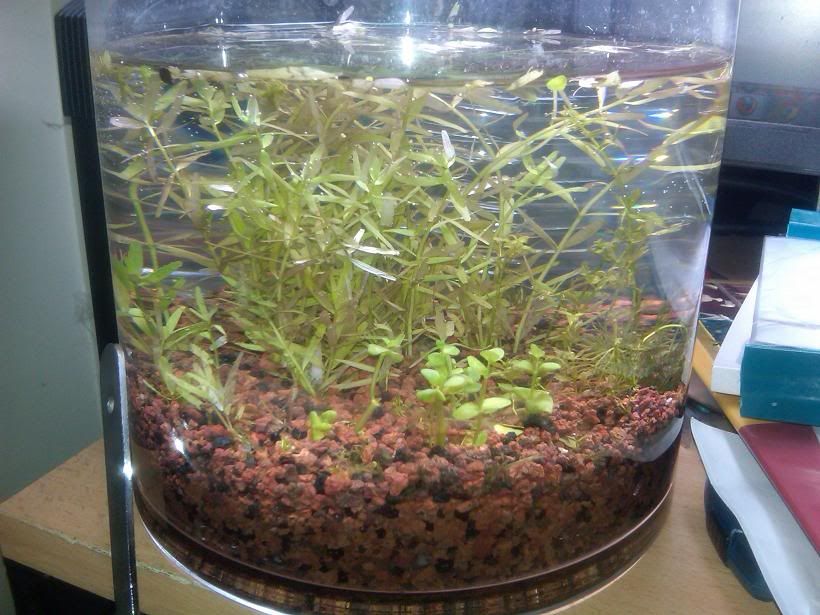 The lone occupant was a Natural Bee Shrimp from Fishtown USA (2 others had passed within a week of purchase)
January 2012
Cherry shrimp were added
February 2012
Rillis + MTS were added
Green soy sauce bowl was introduced to keep food out of the substrate
March 2012 - New inhabitants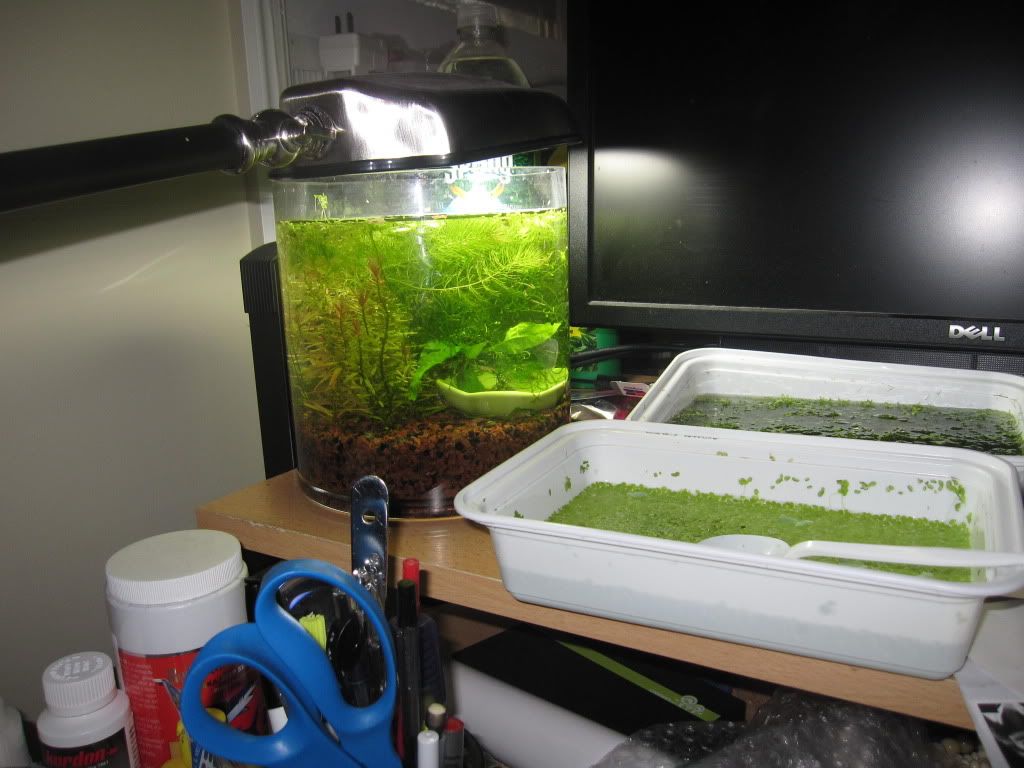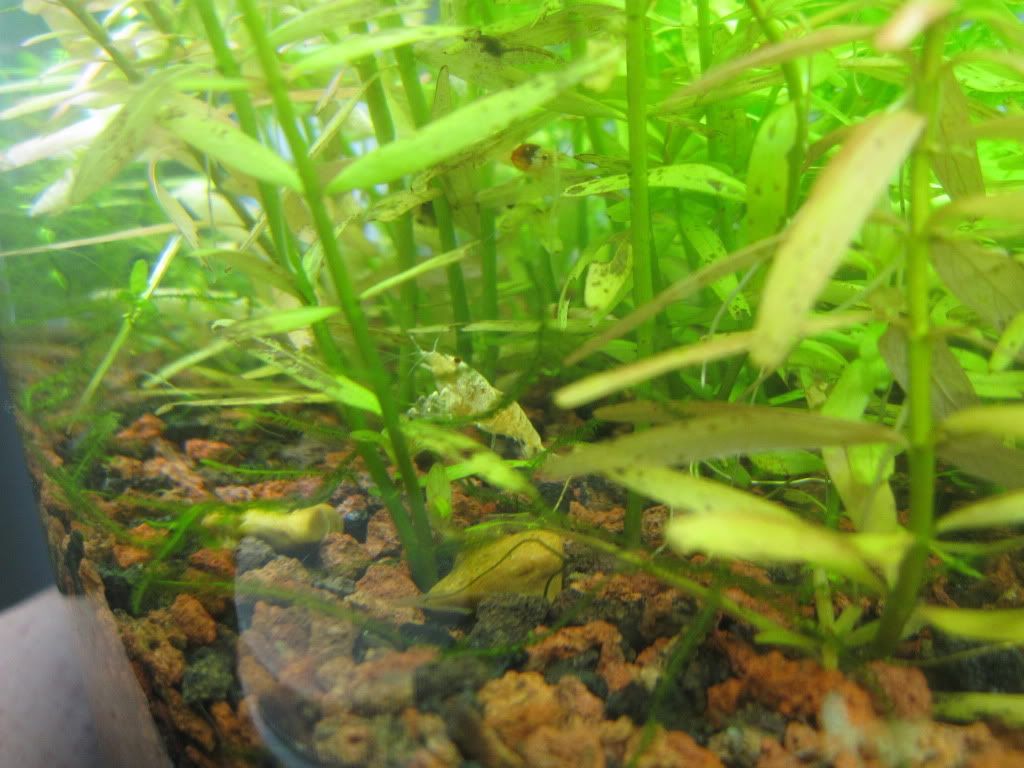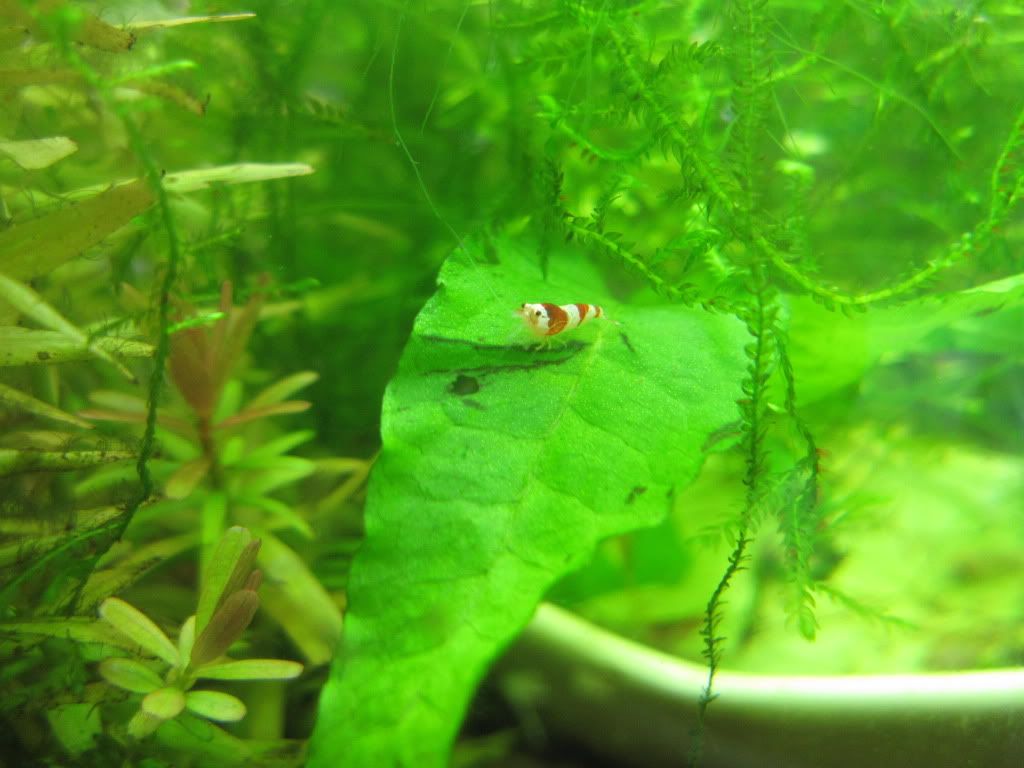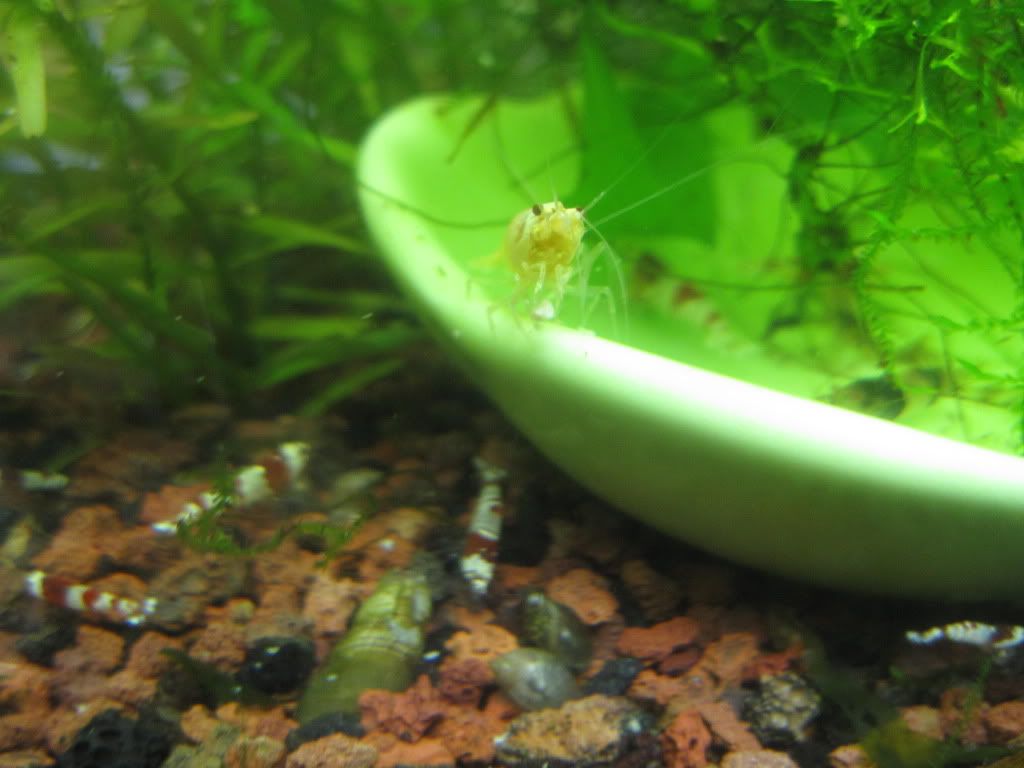 CRS and Golden Bee Shrimp were added.
I monitor the tank in the mornings and at night while sitting behind my computer. There are two Rilli's and a cherry showing a saddle so they will be moved to another tank shortly.