Discussion Starter
·
#1
·
I just turned this 10gal into a planted tank. I recently found out the 1st two plants I bought were glosso and java fern (as some of you may have read in a different thread). I got 2 more plants tonight. LFS didn't even have a name on them. Just a picture and price.
What are these stem plants? It was $1.89 a bunch. I got two bunches.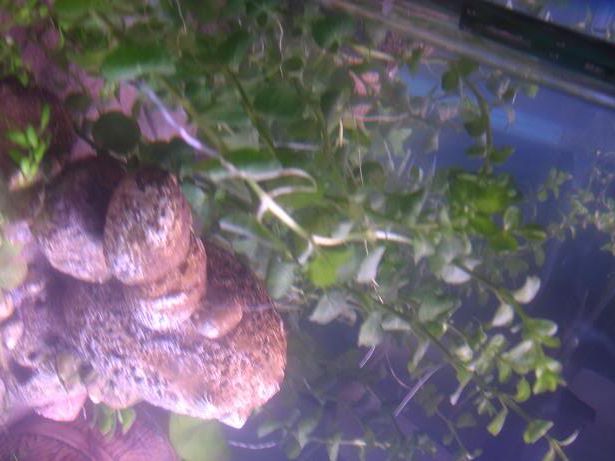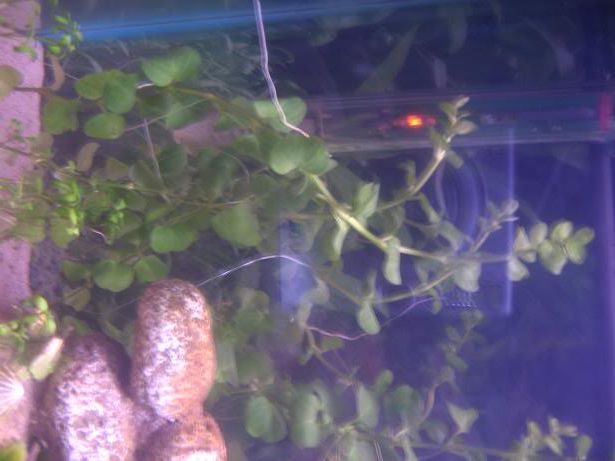 I'm assuming this one's some type of sword?? This was $3.38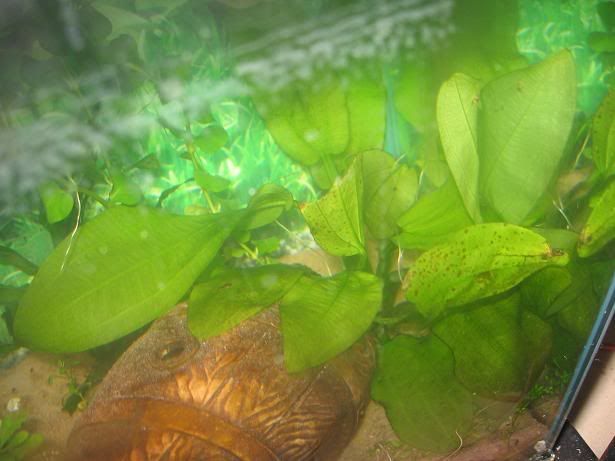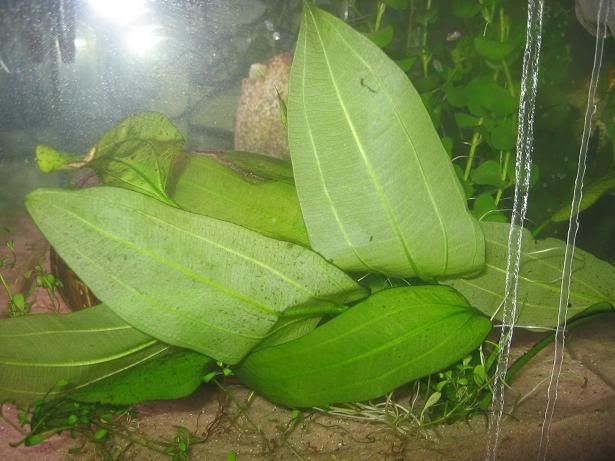 (Note: I didn't realize the glosso was covered by the sword until after this pic was taken. I'll fix that. This was a pic of the side of my tank that faces towards the wall. That's why I didn't see it right away).
Here's how I planted the glosso before I was told that they needed to be planted individually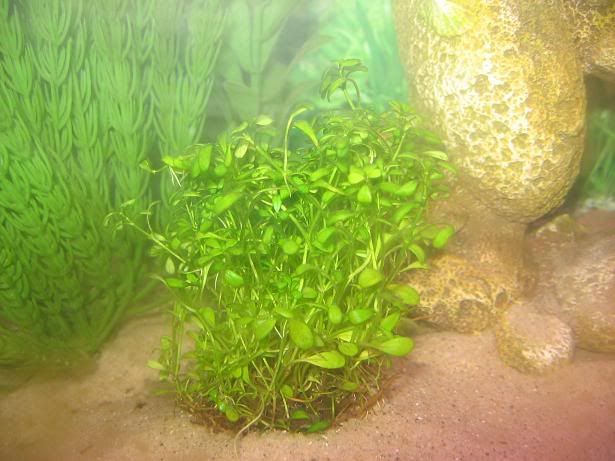 Here it is after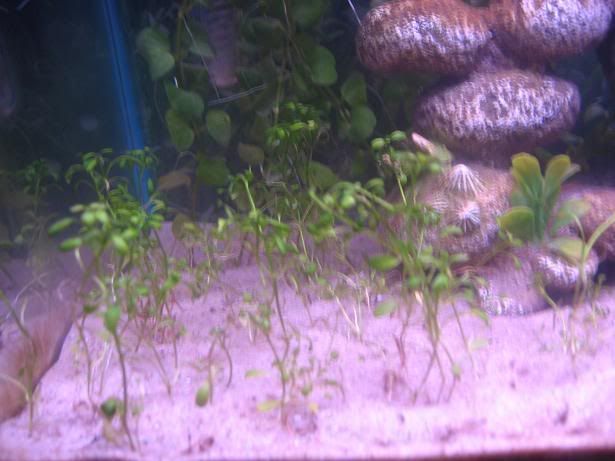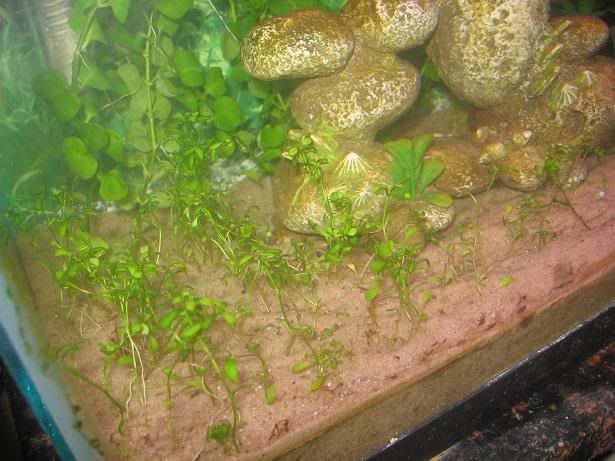 Here's the java fern...(note: the goldie was moved to a different tank)
Here's a full tank shot
I plan to add DIY CO2. I will be upgrading the lighting, but not quite yet. In the meant time I will add tin foil to the top of a lights to act as reflectors.
There are no fish in this tank right now. I may add some feeder guppies, ghost shrimp, and otos later. Substrate is plain sand. Lighting are two 15watt flourescent fixures.