Discussion Starter
·
#1
·
I've had this tank for a few months as an upgrade to my 10g reef I had going on. When all the corals started to degrade and eventually die or be given away I decided to take this in a different direction.
This tank is now going to be for Red Mangroves. I was able to get 1 Mangrove at the Frag Swap we had a few weeks ago and so it begins!
Fauna:
-Strombus Maculatus colony
-Cerith Snails
-Mini-Stars
-Bristle Worms (not fireworms)
-MamaMia Worms
-1 Brown Blotch Snail
-Pulsing Xenia
-Red Mangrove
-Chaeto
The goal of this whole thing is to have no filtration on this tank and will go into further detail of what I plan on doing once this gets under way.
If anyone knows of any good tropical Macro Algae (ie. 78F)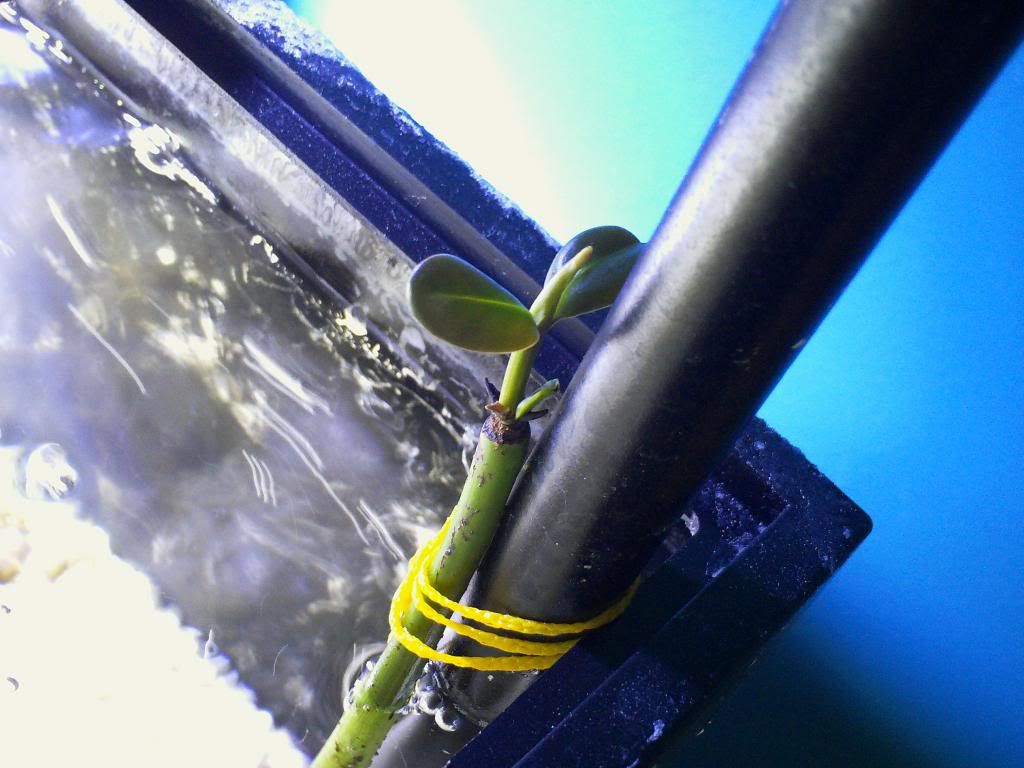 All the tiny snails are the Strombus Maculatus.