Discussion Starter
·
#1
·
Hey Ya'll. I decided to set up another nano planted tank for my home. I recently started a new job and decided to take my old 2.5 tank to work...So here it goes.
I started off by attempting to place a 7gal rimless tank but later realized that it was just a little bit too tall for the shelving unit. I took it back and decided to pick up a 3gal picotope.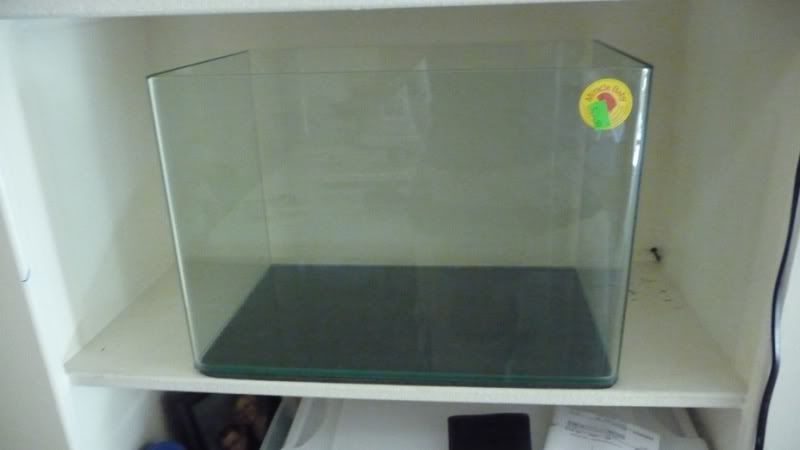 picked up the picotope for 49.99..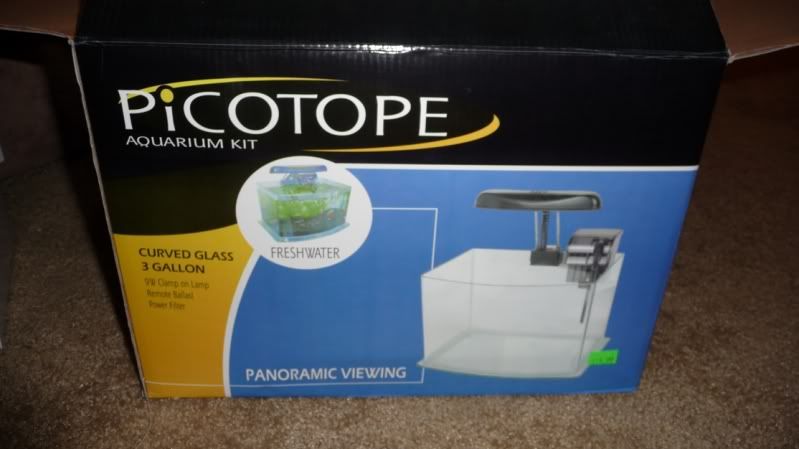 I decided to paint the back of tank black. I never again will use vinyl backgrounds.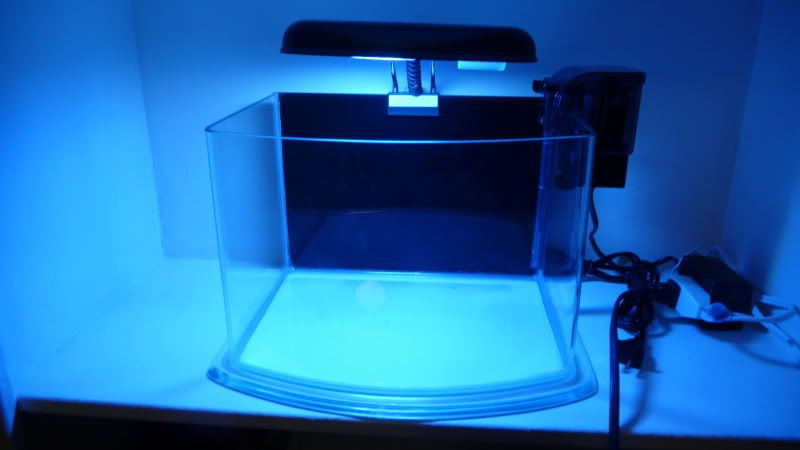 Here are a couple pics of the completed installation... I also decided that I had too many wires on the shelf taking up valuable space so against my wife's wishes I cut a couple holes in the built in shelving unit. My apt complex will never know what happened.. (I hope)...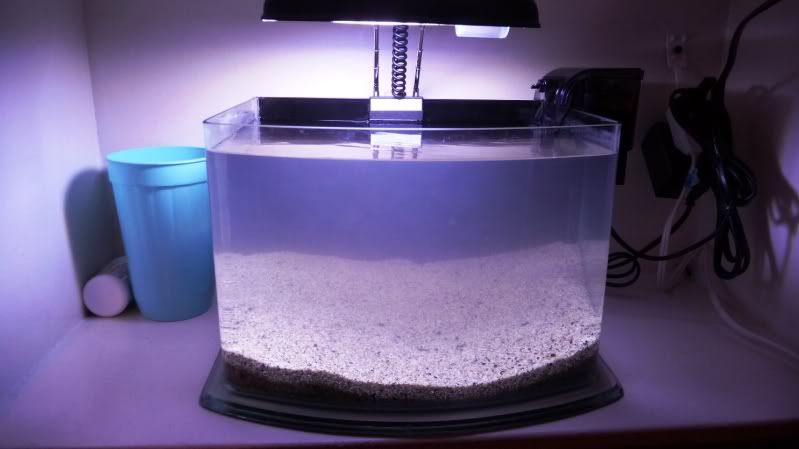 anyways I think the tank setup is much cleaner now.... and its pretty easy to hide the fluster cluck of a wire cluster that I have going on..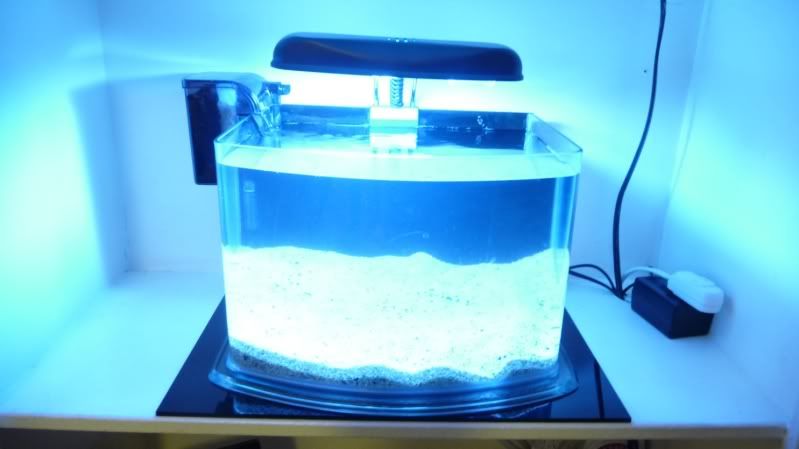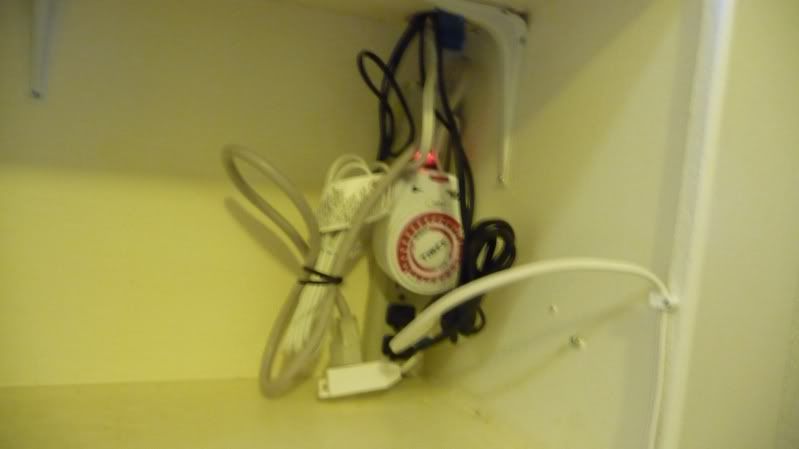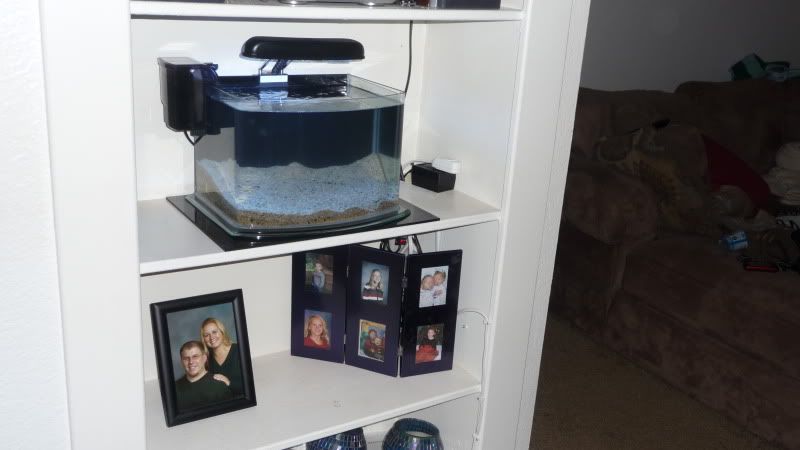 next..... stocking this beloved tank... I plan on going to my LFS tomorrow to see about getting some petrified rock...or something attractive looking.
I'm debating on setting tank up for another betta or perhaps Cherry Red Shrimps..
I'm going to be looking around for some foreground plants...so if your looking to offload any let me know.