Hi everyone,
I am posting this because I am looking to get some plants for my tank.
I have a 55 gallon tank with a cascade 1000, eco complete with gravel on top, I just bought osmocote so I am going to start dosing that soon and shoplights with 2-32w bulbs in there.
I currently have kleiner bar sword in back left corner, A lot of saggi and a few corkscrew val along the back wall, tiger lotus in the middle of back wall, nothing in right corner (which is what I am looking for), I have java ferns toward the left side as a mid ground plant but I have driftwood and slate pieces also... I was looking for a foreground plant in which I currently have a tiny bit of micro sword which I like so I might stick to that.
I know I want anubias nanas petite to stick onto driftwood but I was looking at my back right corner which is EMPTY. lol! I wanted something dark colored to change it up. I was considering a crypt wendtii brown but I was reading that it doesnt grow really tall and what I wanted is a plant that is going to be tall and will give a lot of leaves so it will be thick.
any suggestions I will appreciate.
Thank you
Bradley
Here are some pics of my tank... I know they aren't so good as I took them with my phone.
Picture of entire tank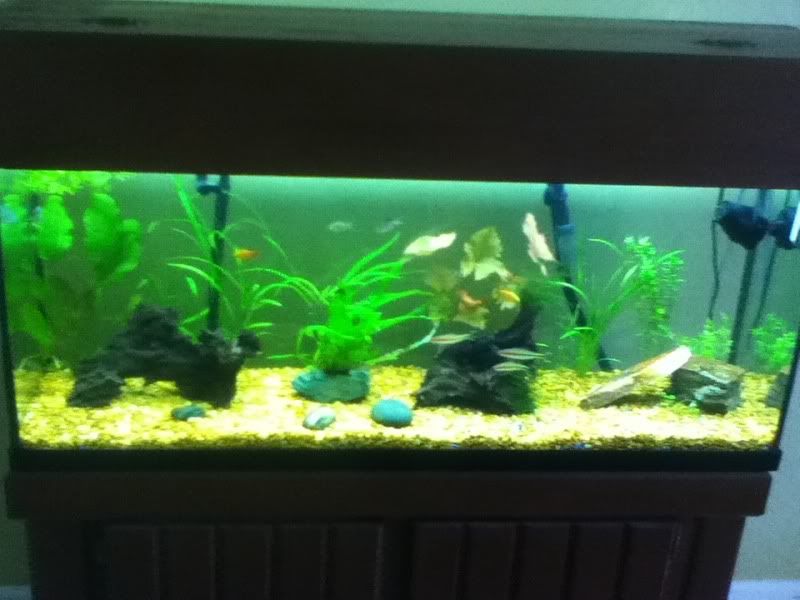 Left side which you can see the Kleiner bar sword, saggi, java fern, hygrophilia angustifolia... on top of the kleiner you can see water sprite that was melted off and I have left it there to get some more light. the micro sword seems to have gone missing...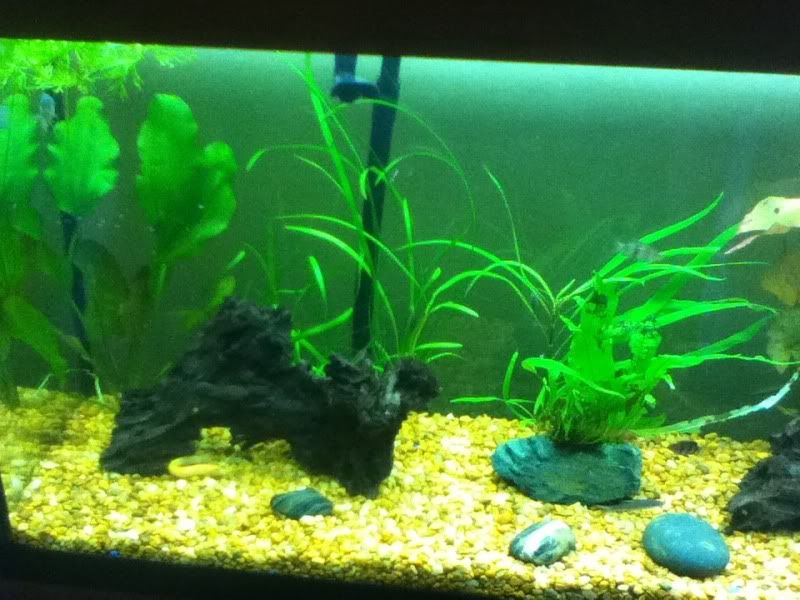 Right side which has the DW with java moss and peacock moss which the peacock was a bit brown when I bought it and it's grown a bit but still lots of brown, I think its a lily but I bought it as a tiger lotus, a small corkscrew val, more saggi, bacopa and a small water sprite.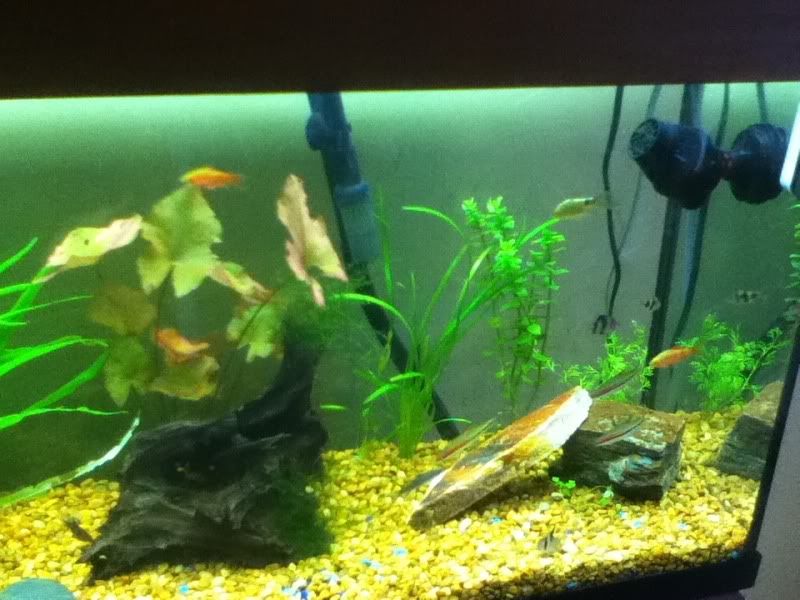 I just tested parameters and 0 ammo, 0 ntrate, 0 nitrite, 7.6 ph