My Plants are all grown with no CO2 just root tabs and inert substrate with Medium to High light. Each package will be shipped Priority Mail as soon as payment is received.
Package #1 $40 Shipped!
1 Medium Size Red Flame Sword
8+ Bacopa monnieri - Water Hyssop 6"-12" Stems with Roots
1 Anubias Barteri Nana 20+ Leaves
5+ Jungle Vals 4"-12"
2 Anubias Nana Petite 25+ Leaves total for both plants or 10+ leaves on each whichever way you look at it
2 Cryptocoryne Crispatula var. Balansae
5+ Plants of Cryptocoryne Wendtii Bronze
2 Green Temple plants with roots
2+ Cryptocoryne Wendtii Green
3+ Golf Balls of Taiwan Moss
1 Ludwigia suffruticosa - Creeping Ludwigia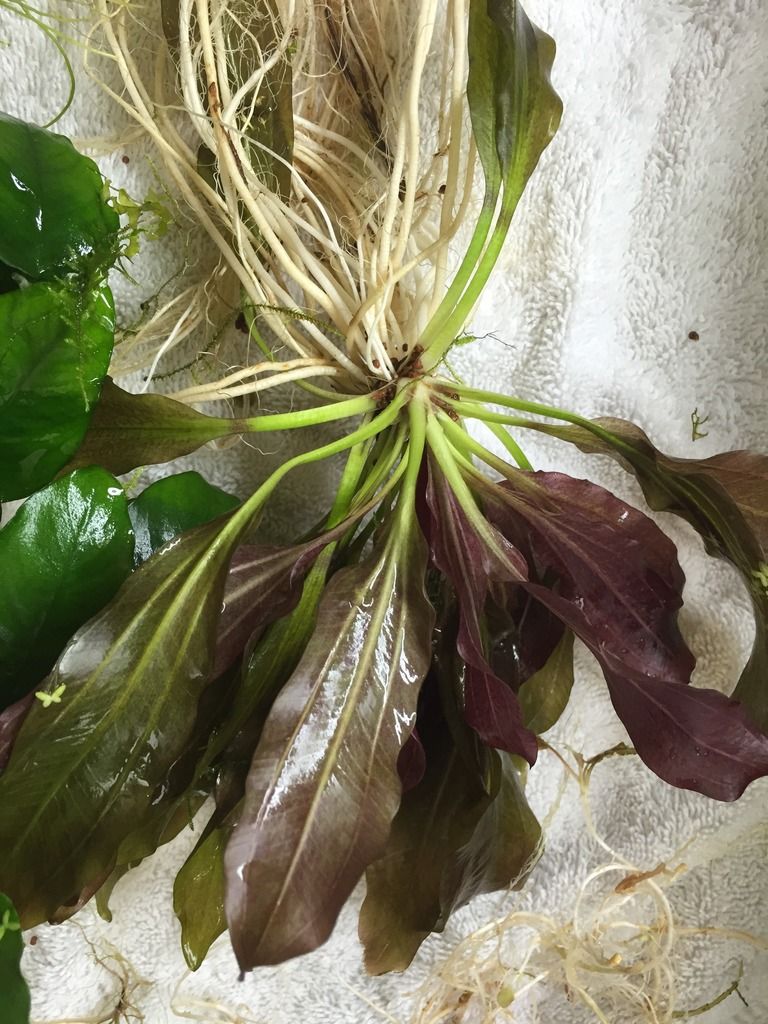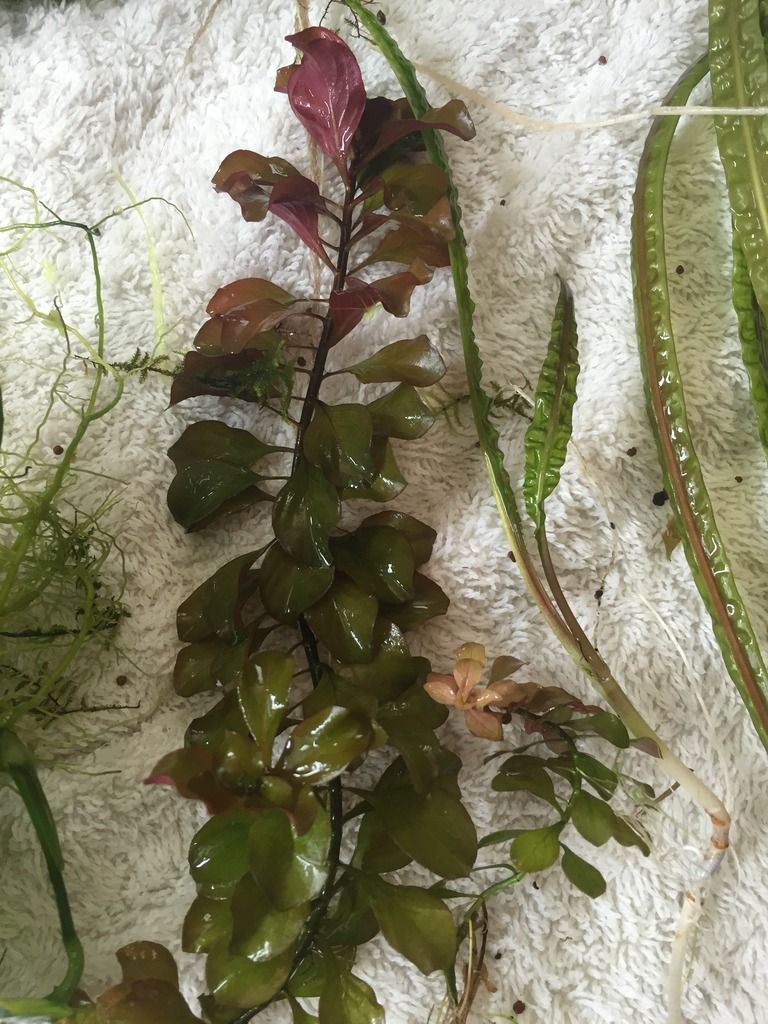 Package #2 $30 shipped
3 Cryptocoryne Crispatula var. Balansae
1 Ludwigia Repens x Ludwigia Arcuata
2 Anubias Barteri Nana 10+ Leaves on each plant
3+ Golf Balls of Taiwan Moss
2+ Anubias Nana Petite 50+ Leaves total for both plants or 15+ leaves on each whichever way you look at it
2+ Plants of Cryptocoryne Wendtii Bronze
10+ Bacopa monnieri - Water Hyssop 6"-12" Stems with Roots
10+ Jungle Vals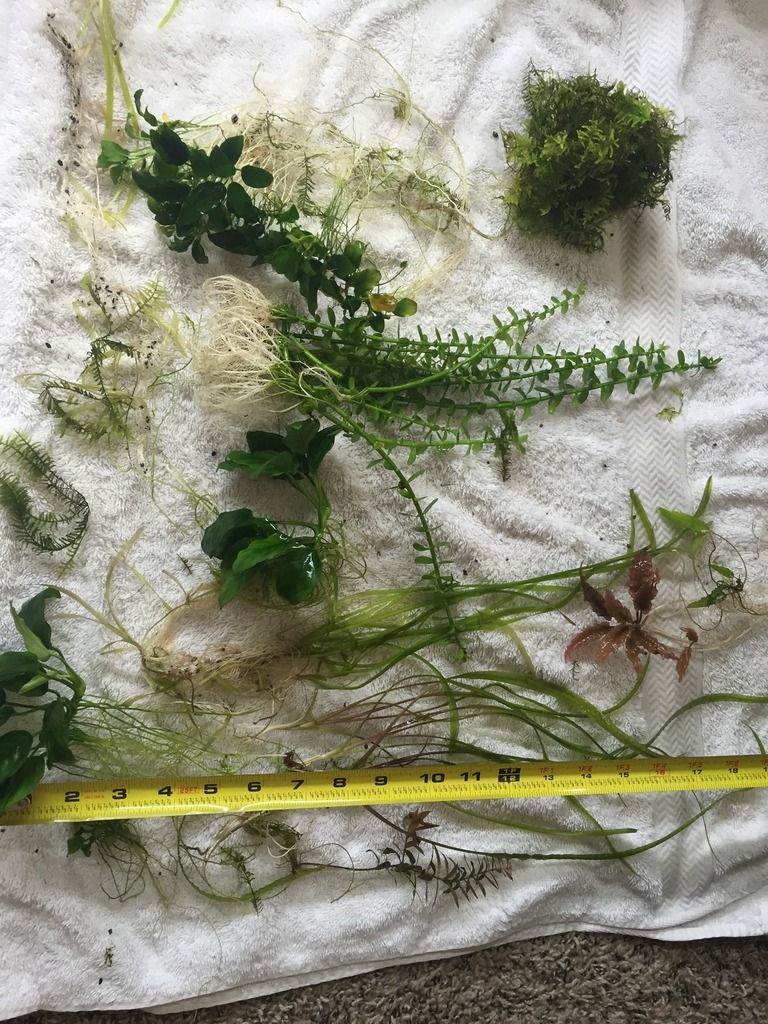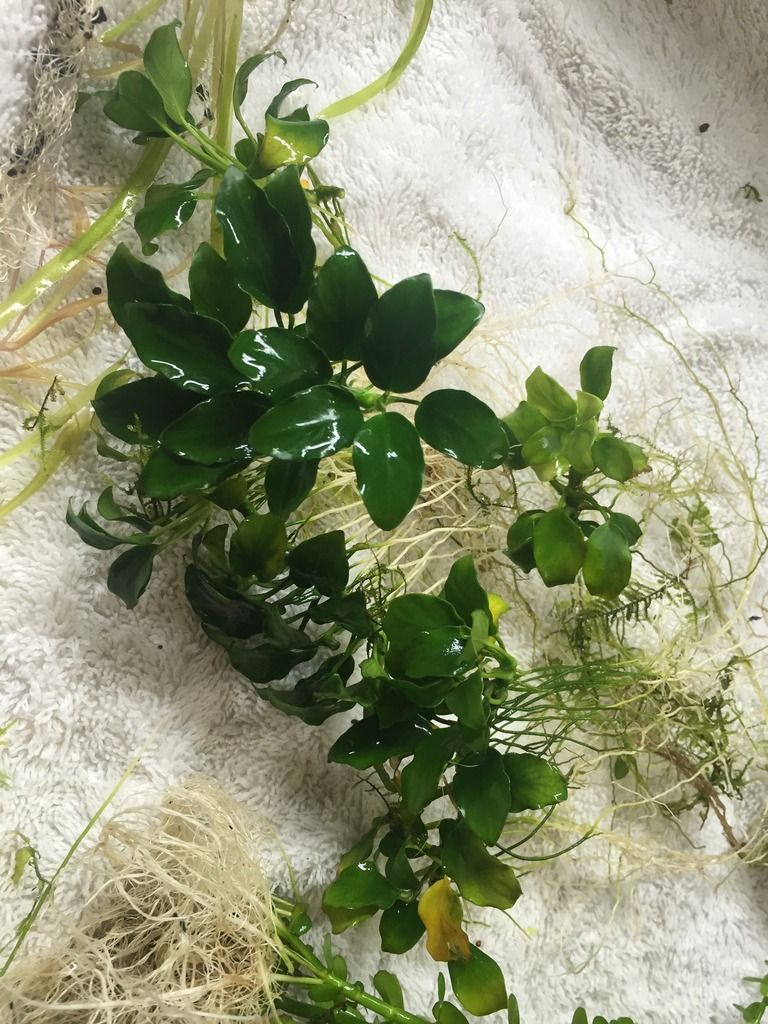 Package #3 $30 shipped
4 Cryptocoryne Crispatula var. Balansae
2+ Ludwigia suffruticosa - Creeping Ludwigia
3 Anubias Barteri Nana 7+ Leaves on each plant
3+ Golf Balls of Taiwan Moss
3+ Anubias Nana Petite 50+ Leaves total or 15+ leaves on each whichever way you look at it
2+ Plants of Cryptocoryne Wendtii Bronze
10+ Jungle Vals