Discussion Starter
·
#1
·
Straight to the point: My girlfriend's angelfish constantly munch on her plants. Even directly after feeding time, they'll go over to the plants and start pulling them apart like a dog does to a stuffed animal.
Why? Does anyone else have this problem with their angelfish? Their are 2 angelfish in a 30g XH tank. BOTH fish do it. Are they taking out aggression?
Tank specs are:
30g XH tank
T5 Coralife light fixture
DIY Co2
100% EcoComplete
Dosing: Seachem Flourish, KNO3, KH2PO4, and K2SO4
Ammonia 0, NitrIte 0, NitrAte 0/very low, PH 6.8
Other inhabitants are:
6 SAE's, 1 common pleco
Food source:
Hikari Blood Worms
Tetra Flakes (fed twice a day)
Here is the poor Hygrophila polysperma 'Sunset' they just love to shred: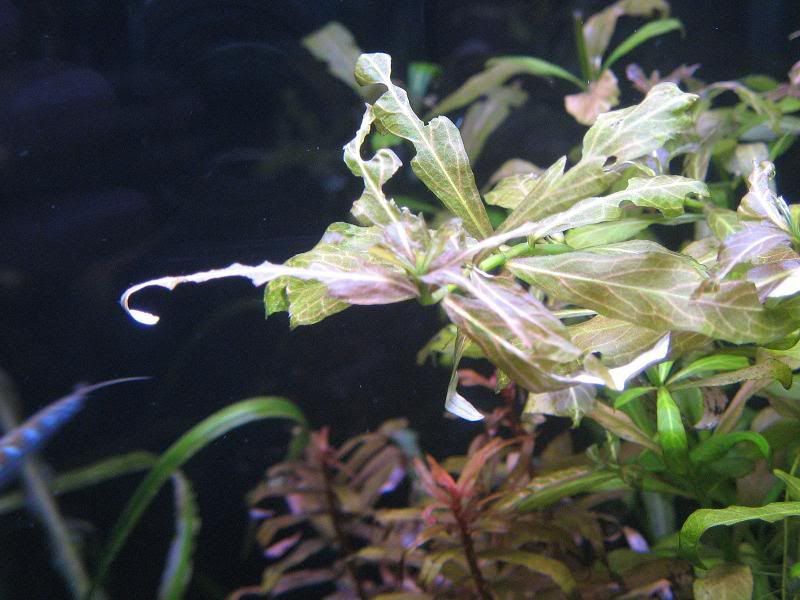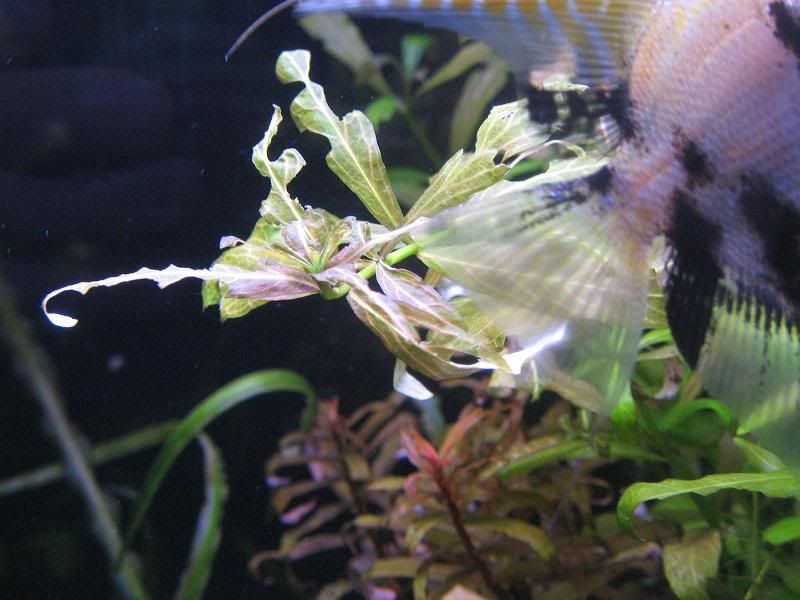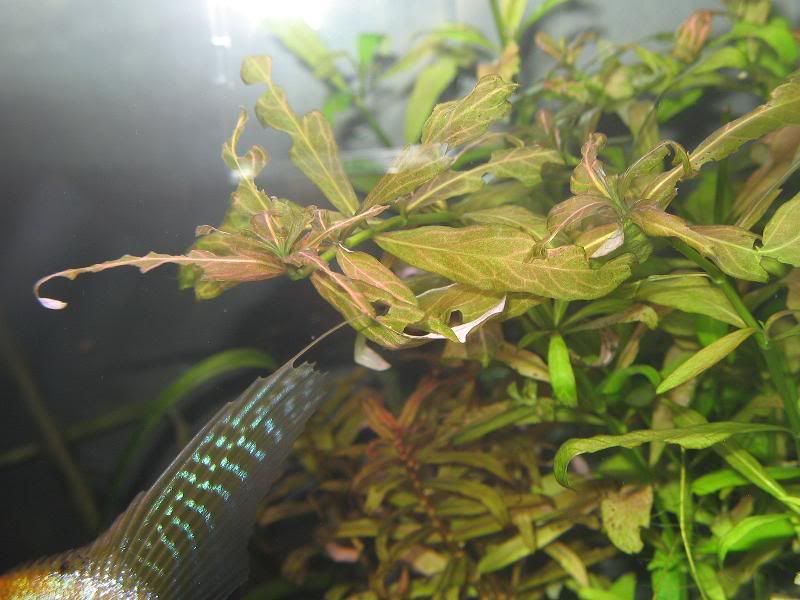 You can see the culprit in the pictures too.
Has anyone else witnessed this type of behavior from their angelfish. Only people with personal experiences please respond, I don't want 'guesses'.
Thanks