Discussion Starter
·
#1
·
Hey all,
Had a couple of plants that I've acquired which I don't know for sure what they are. Any help would be appreciated:
There are 3 types of mosses in this photo. The one of the left is the one I'm not sure about; I bought it at a Petco on top of one of those clay heads. For comparison, the mosses on the right are supposed to be Peacock (Top) and Christmas Moss (Bottom).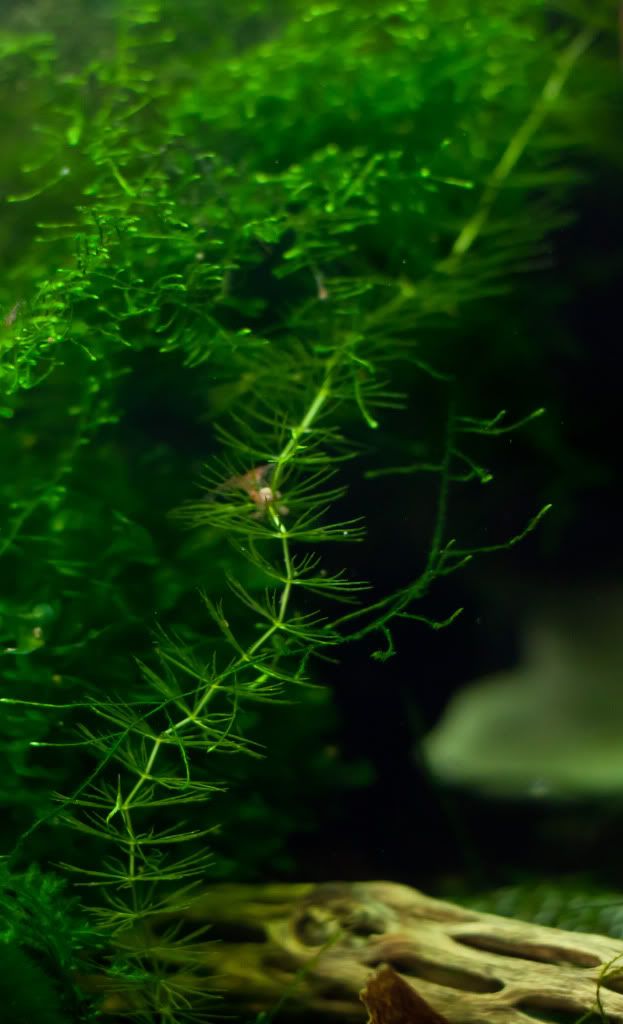 We got this as part of a shrimp shipment as a little sprig and it has since grown quite well. It's really thin and wispy and looks a bit like hornwort but not as firm.
We got this from the LFS with our C. hastatus. Again, no idea what it is, but it's growing quite fast as well!
Thanks guys!