Hello everyone,
I was doing some work in my aquarium this morning and decided to give away a few things. This ROAK will be similar to the ones in the past with a numbered list, please pay special attention when you add your name to the list if you mess it up you will be disqualified.
On to the good stuff!! I have a very healthy Tiger Lotus and a couple Onion plants up for grabs, each one will come with 1/4oz sample of my custom premium blend flake food as well. Shipping is $3 in a small box, or padded mailer. I may add in a third prize later if there is enough participation.
This ROAK will end Friday at 12pm (noon) EST, if prompt payment is received I will ship out that same day, if not shipping will be on Monday.
Onion Plant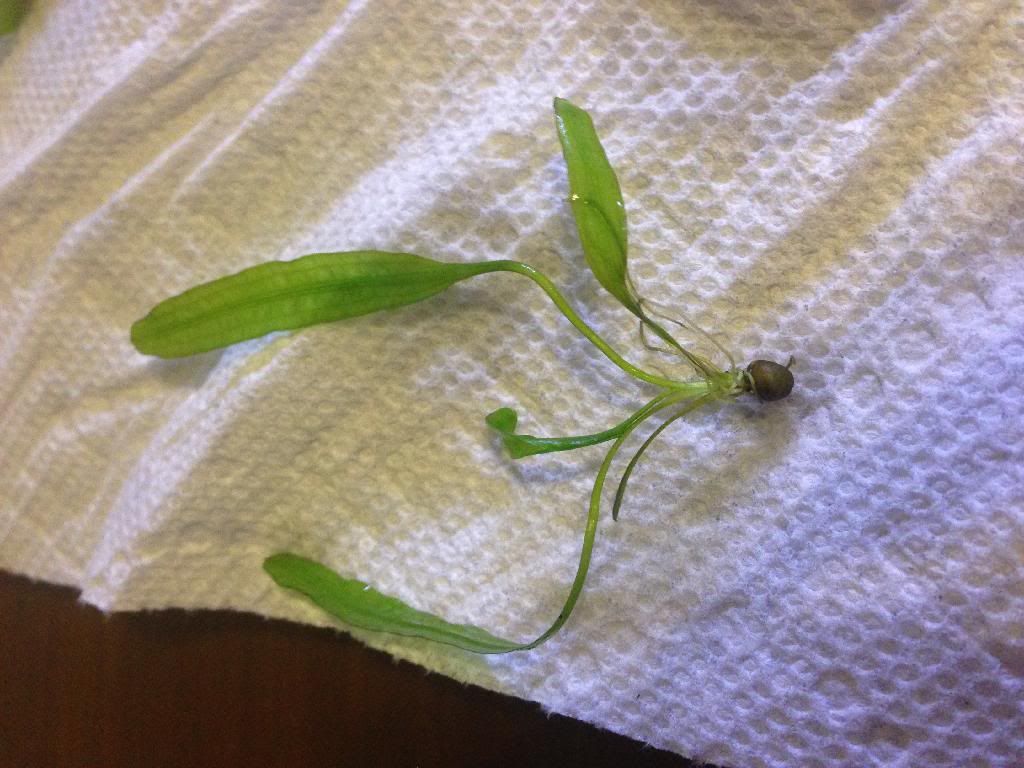 Tiger Lotus Leaf