Discussion Starter
·
#1
·
Inspired by the thread-My pico
I tried a bunch of small stuff all around my house, and came up with these.
One is the cap to the cap of a sports drink bottle-would be great if it was clear. Could you imagine fert doses? So, how much excel should i put into 5ml?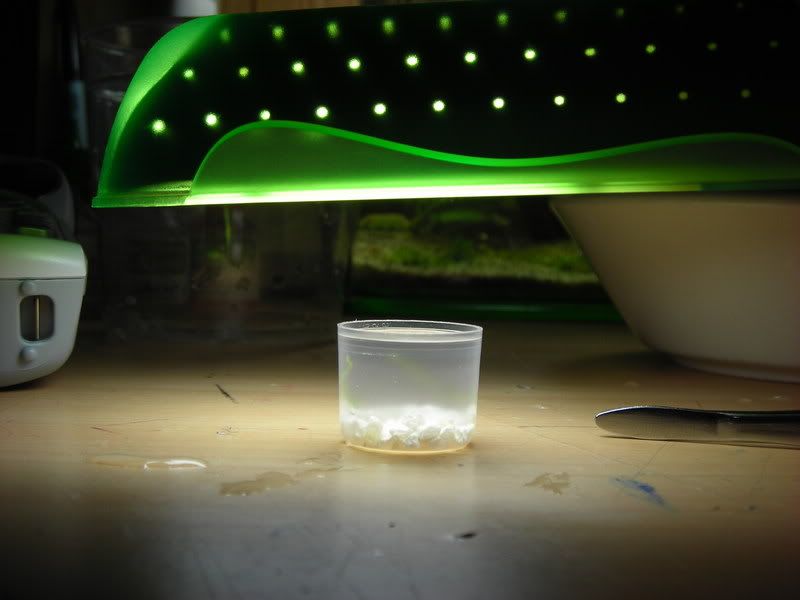 I used a single strand of java moss for plants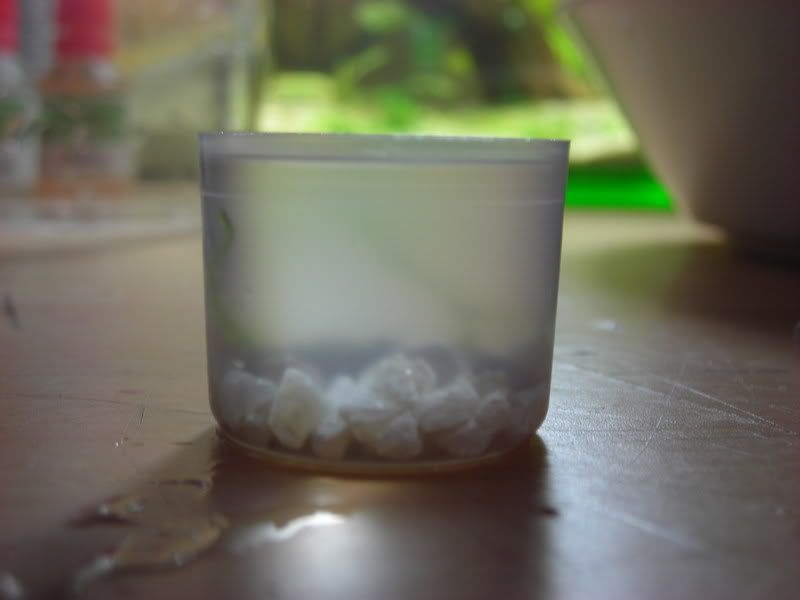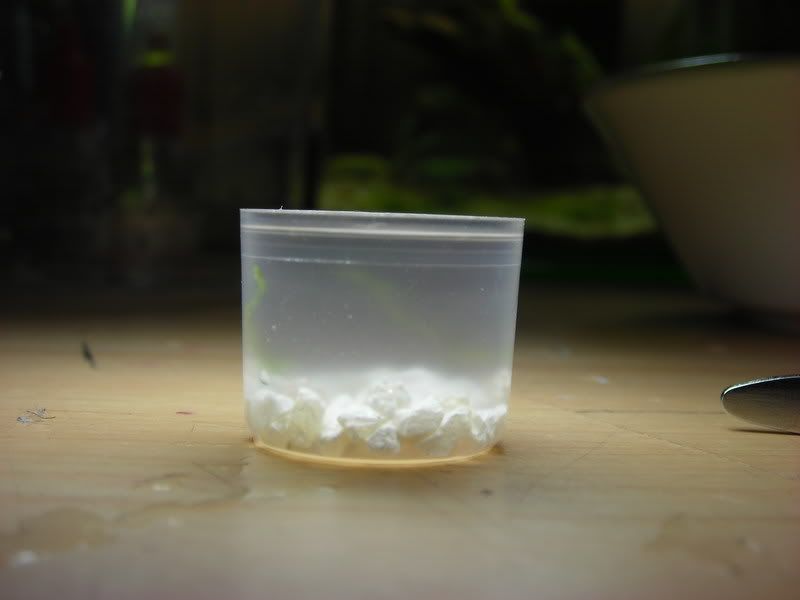 The second one is the top of a plastic box i had. It turned out cool, but i don't know how long sunset hygro will last-emersed.
I did iwagumi style with..............PEICES OF GRAVEL!
then i planted java moss as a grass.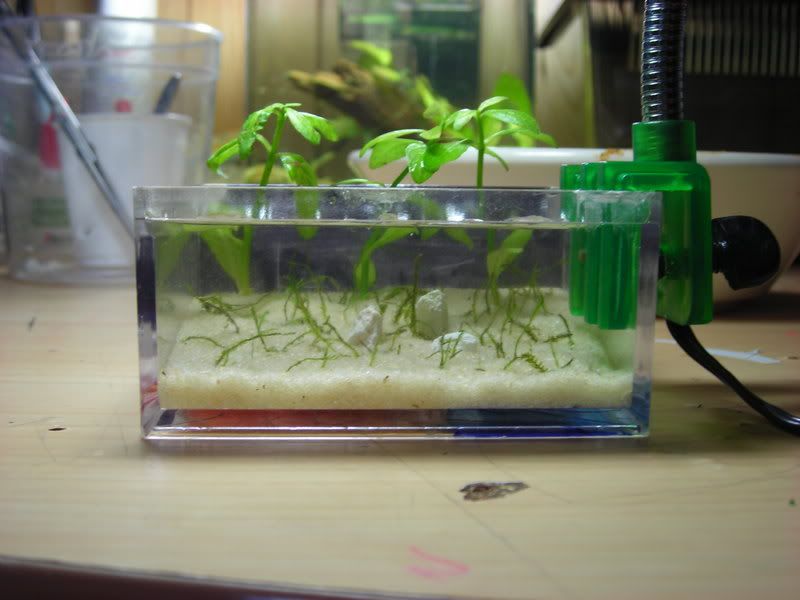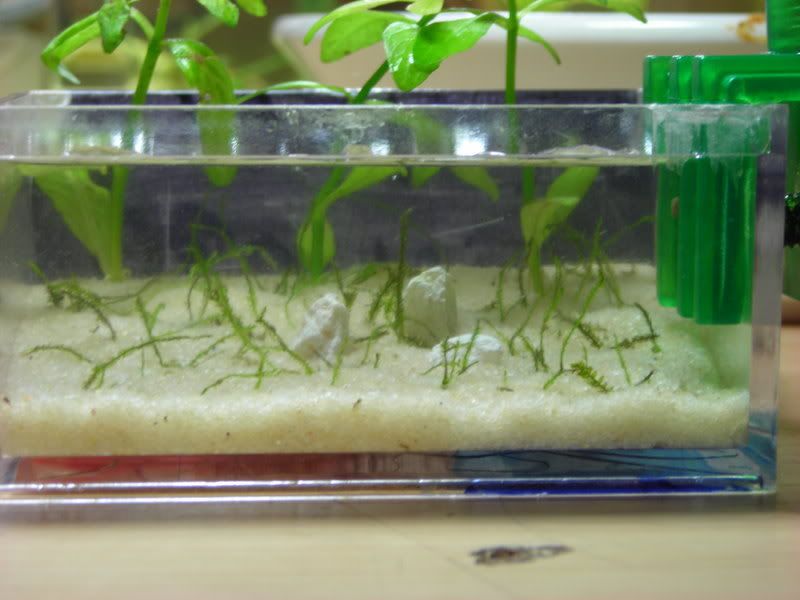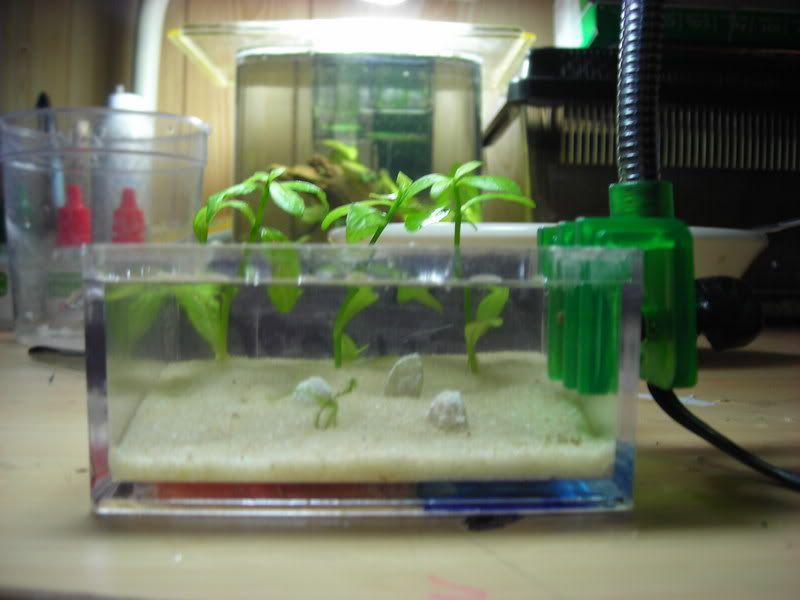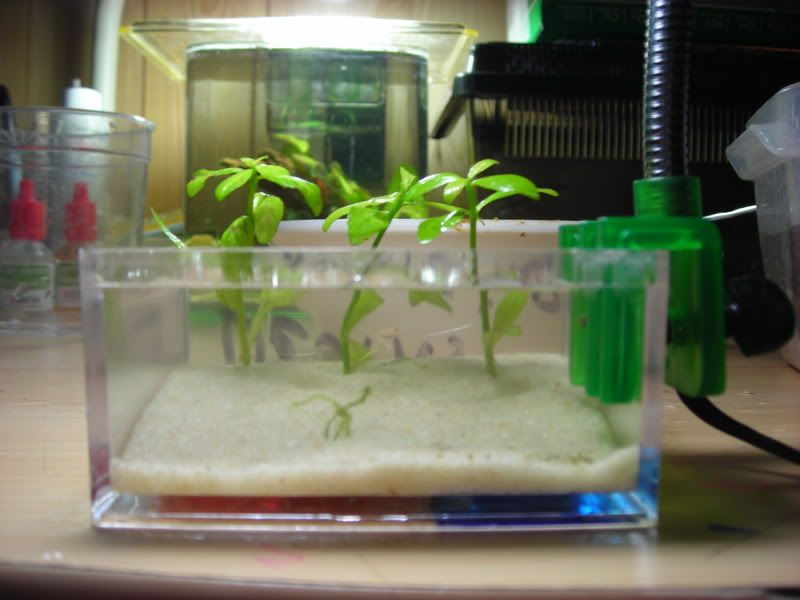 I tried some african cichlid fry, but felt sorry for em so i put them back.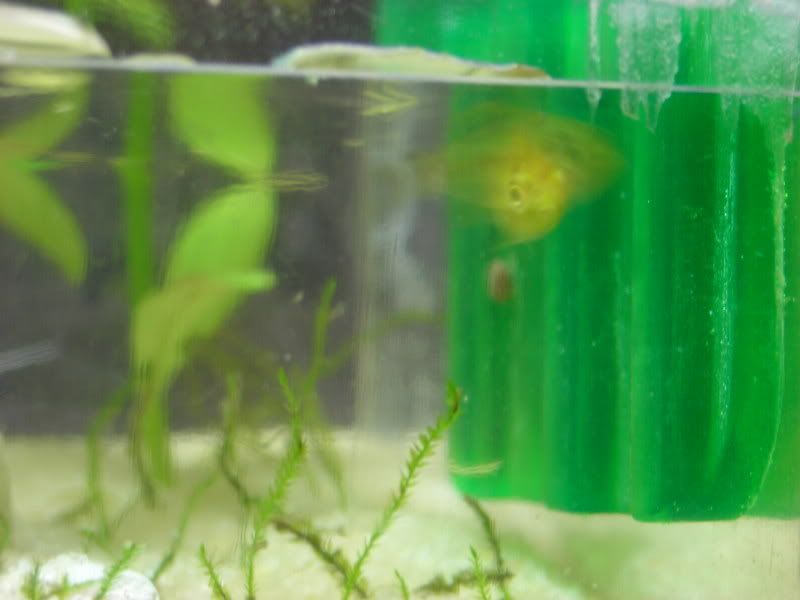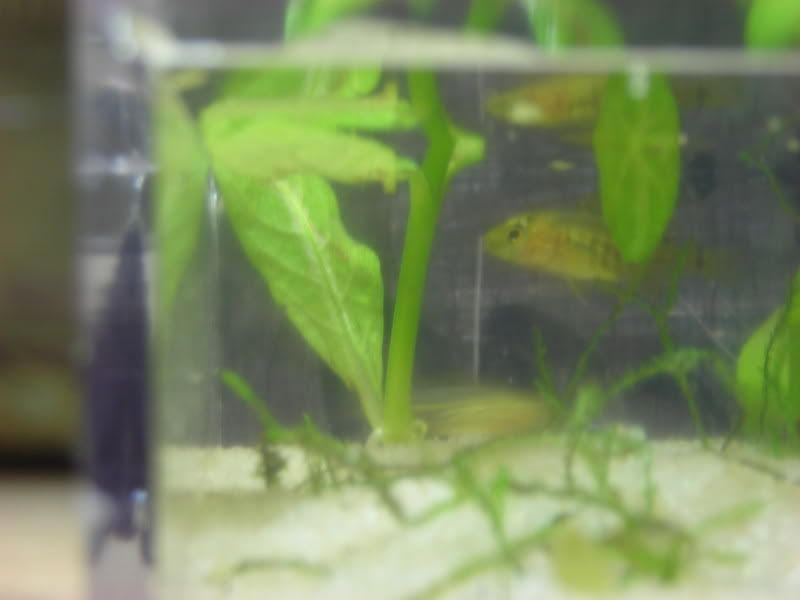 Both these were lit by a 7w compact flourescent from my red sea aquavase.