I went out and got the Tahitian Moon Sand today, I thought that the 4 bags I acquired were not going to be nearly enough based on what everyone was saying about quantity needed but I was PLEASANTLY surprised by the result!
The tank dimensions are 24"x24"x24" inside measurements.
Here is the tank empty
Here is the tank with 1- 20lb bag in it, got worried at this point, didn't think I had enough.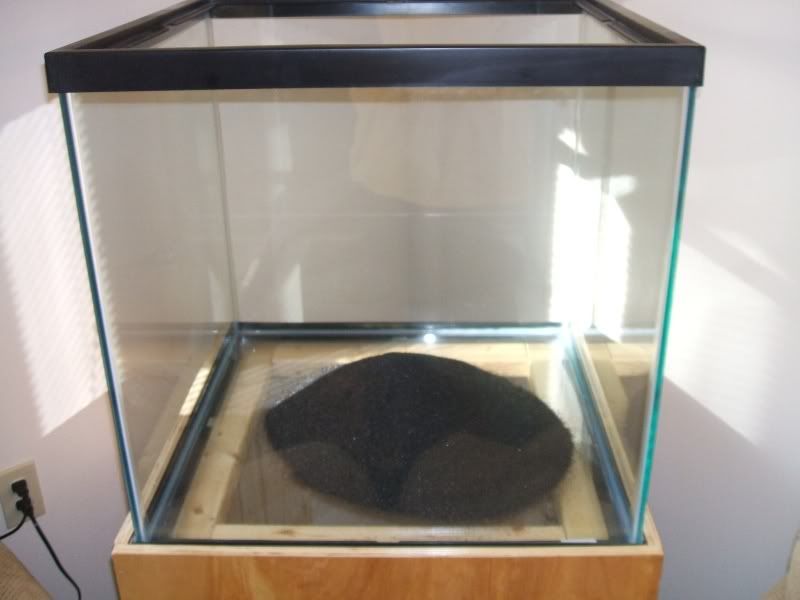 Then I got the other 3 bags in and smoothed out, and had a sigh of releif.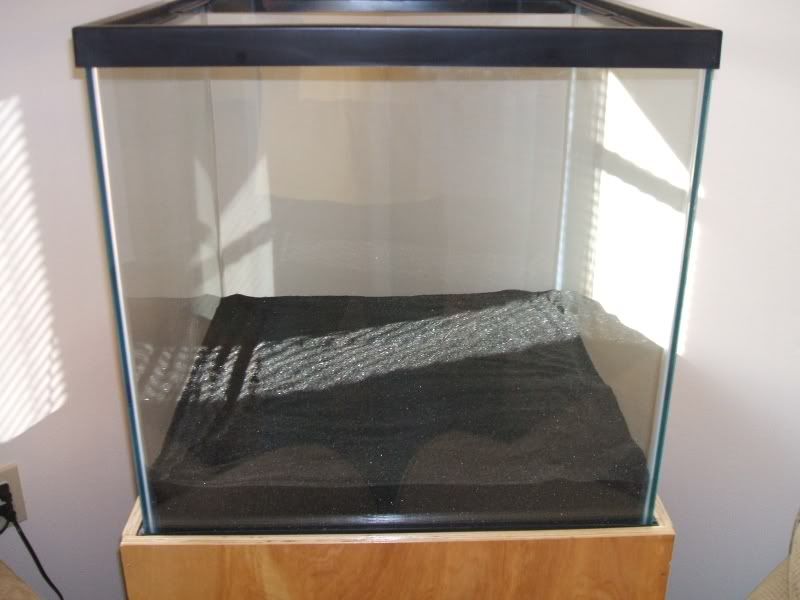 I have nothing to measure with at the new apartment yet so I grabbed a pack of cigarettes for a quick size comparison. Notice the tank trim is below the border of the tank stand and the sand still is nearly a full pack of cigarettes tall (I think they're 4.5" tall)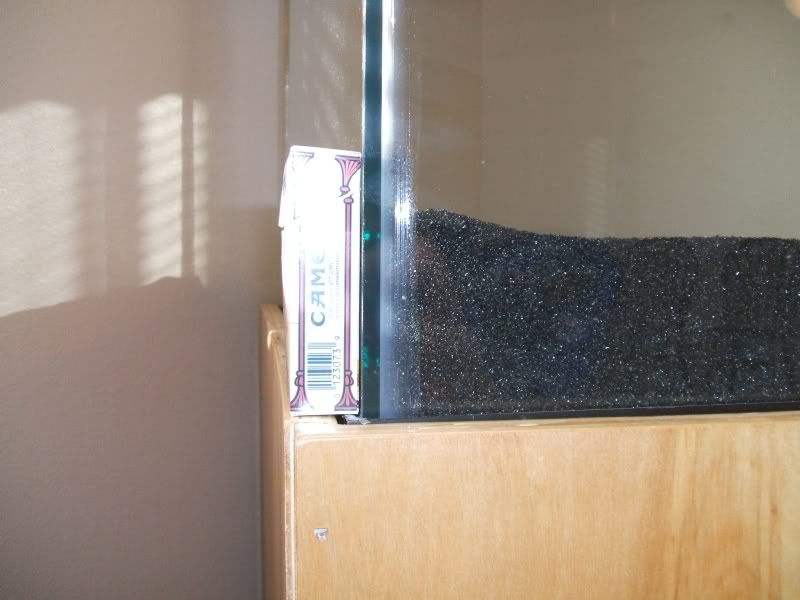 Conclusions, Tahitian Moon Sand (TMS) goes a long way. I wanted to fill 4sq.ft. of tank bottom with it much like a 40long or a 55gal, average sizes for most people to have and I only needed 80lbs of the stuff. After contemplating using Eco-Complete and discovering that I would need 110lbs to cover the tank to the same deapth and based on the price difference its a no brainer. 80lbs of TMS is enough to cover 4sq.ft. to a deapth of 3.5"-4".
Hope this helps someone out a little bit!
EDIT: I would also like to note that the substrate calculator was WAY off on this one. If Tahitian Moon Sand is the same as Silica Sand, like I believe it to be (albeit a really uninformed guess at this point), then had I bought enough to fill the tank to this deapth per the substrate calculator, I would have 60lbs of unused Sand. The substrate would have easily been over 6" deep. Granted I have a full 24" of height to work with but that would be
juuuust
alittle ridiculous.