Discussion Starter
·
#1
·
We were picking up seeds at our garden center and I looked around and found HUGE pots of Baby Tears for 7 dollars. I've been removing most of the soil (potting mix with the white pieces), and this plant is so amazingly healthy. The root system on it is crazy.
Here are pictures of the top, and the roots. It's very dense, lush, and just healthy as can be. They had TONS of it.
Top:
Roots: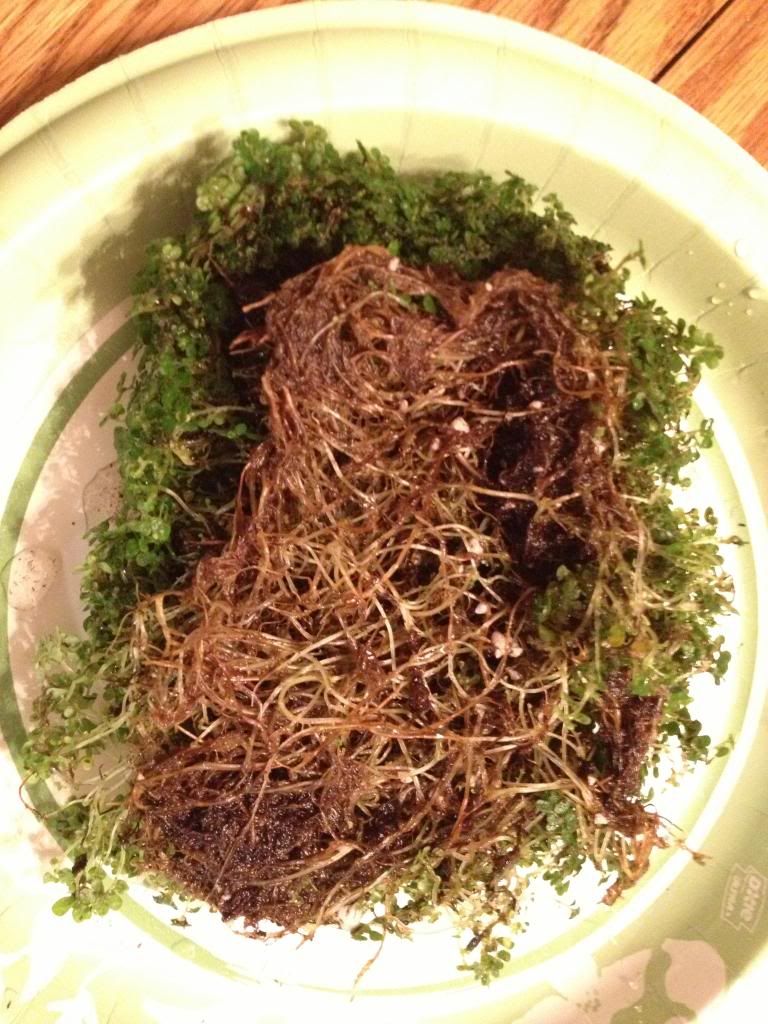 I have a few questions though. How critical is it that I get every bit of the soil+white granules out of the plant? The roots have such a tight grip on some parts of it, even after soaking it for some time, I can't get some parts out.
Any tips for getting it out without damaging the root systems? I've got most of the dirt out, and I've been soaking it, and then picking it out of the roots as gently as I can.
My last question...how much die off should I expect transitioning it from emersed to submersed? I run CO2 at about 4-5bps, and the small bit of dwarf baby tears I have in the tank is pretty healthy. Dose Seachem's complete Aquavitro line and am running 1 HOT5 (54 watt) and a T8 too, it's a 40 long.
Thanks in advance
If this plant does well I may just have to go get the rest of it from them!