Discussion Starter
•
#1
•
Greetings from Japan!
After two months being in country I finally broke down and bought myself a little ADA wabi kusa setup for my porch. I have no idea if this'll be entered in the AGA contest, but I needed to be growing something. I've been without plants for too long.
Everything was bought at Aqua Pisces shop in Shimizu-ku, Shizuoka Pref.
http://www.adana.co.jp/jp/shop/view.php?c=2238
The bowl cost 1300, the ball with the crypts was 2580, and the one with Rotala and Lysimachia was 2200. A regular sized bag of normal Amazonia runs 1300. These plants had better be worth it! On close external inspection ADA's wabi kusa balls appear to be straw wrapped around a rock, onto which 2cm-ish segments of stems are tied. Rosette plants were inserted into the straw instead of just being tied down. I'm pretty sure the worker bees just chop up emersed grown stems, grab handfuls, and tie the mess down. All of the balls I saw at the store had Riccia on them. I'm not sure if that's intentional or if they're a nice pest infesting the cultures. My guess is it's a little bit of both.
Without further ado, here are the 5.14.12 pics.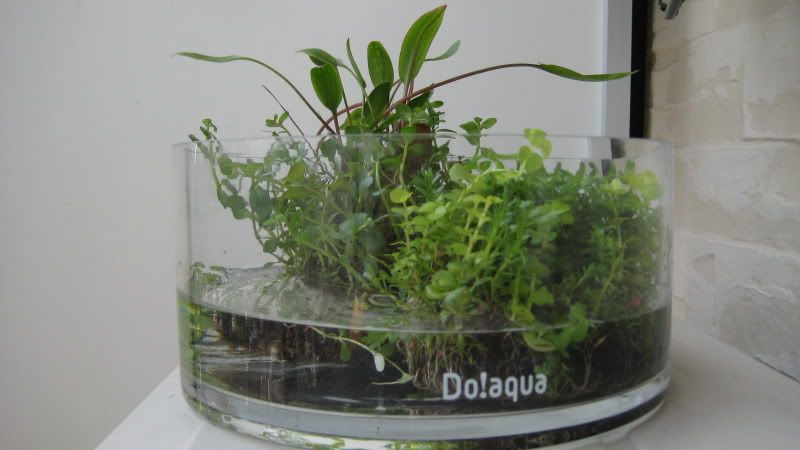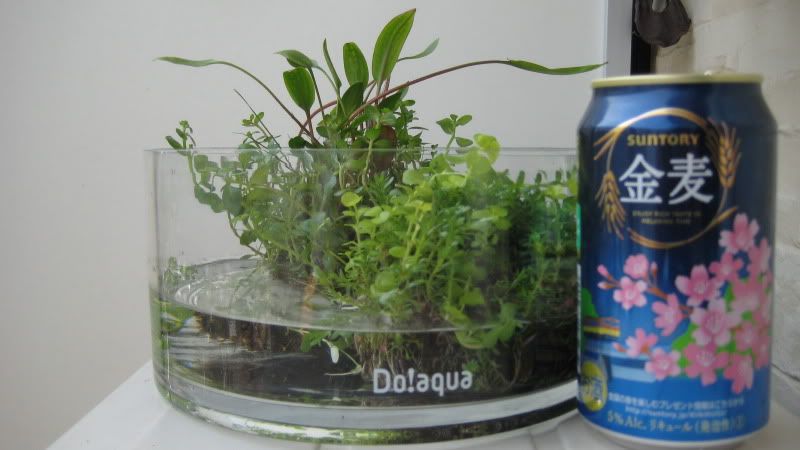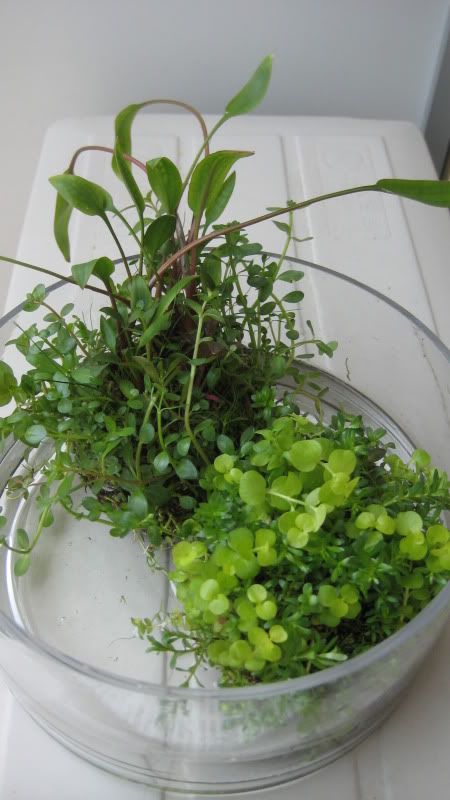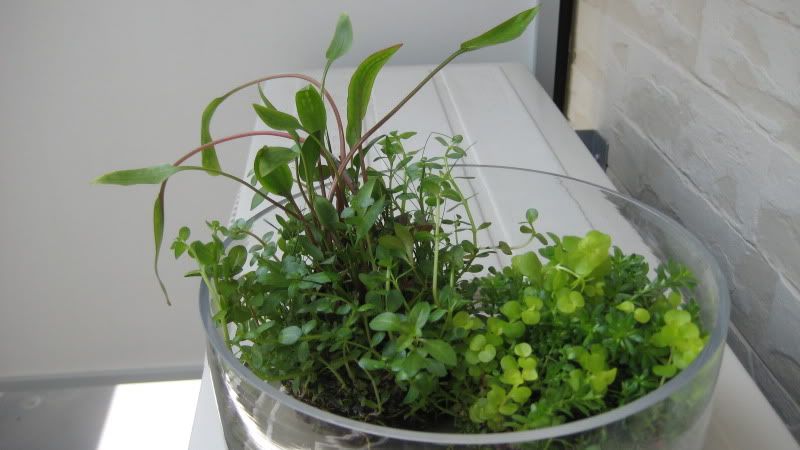 Crypt ball. My best guess at a species list is: C. wendtii 'green' or C lucens, L. brevipes, L. glandulosa, E. acicularis, R. rotundifolia, and R. fluitans.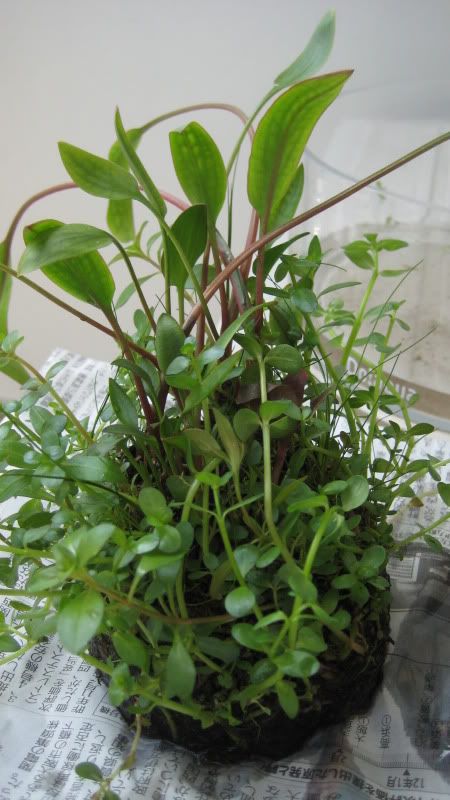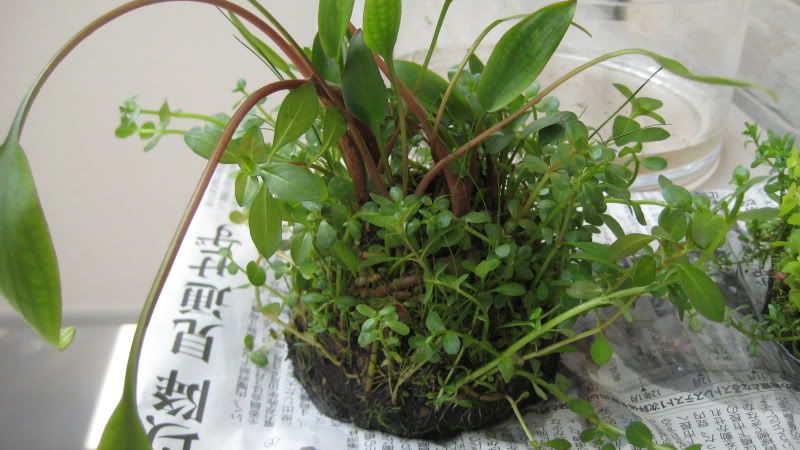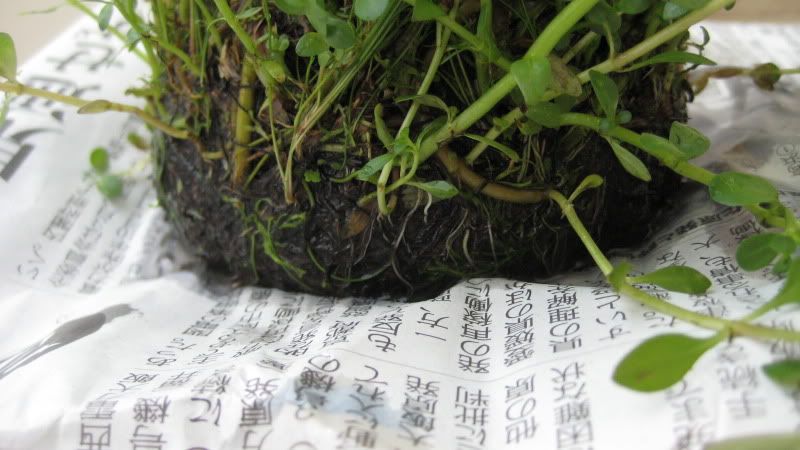 Stem ball. R. species ('green'? I've never seen it emersed), L. numularia, L. glandulosa, and R. fluitans. If someone can positively ID the Rotala I'd be grateful.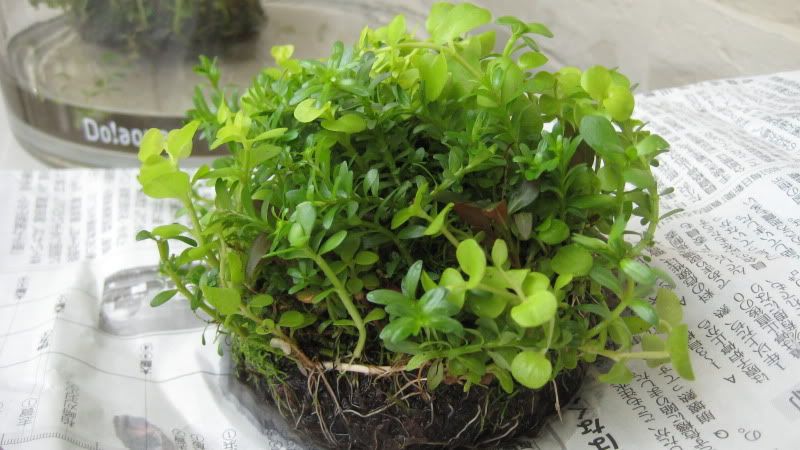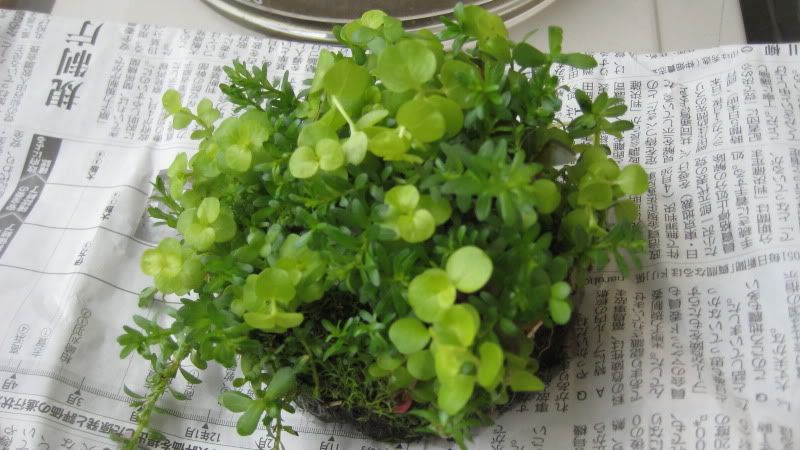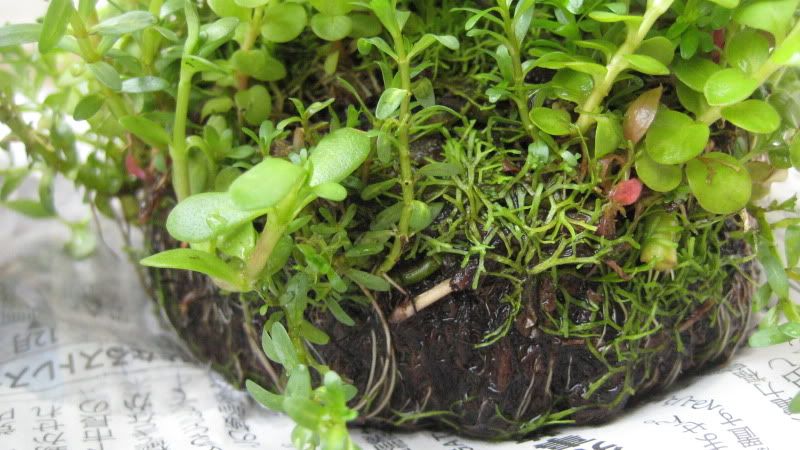 Cheers,
Phil