Discussion Starter
·
#1
·
Hello fellow TPT'ers
This is a bowfront tank that has seen many changes since July '11, when I first got this tank.
So I am a college student currently attending UCSD for International Studies Economics and I live in a house with roommates and we are planning on and working on getting a full scale aquaponics setup with tilapia production along with various green vegetables.
So one night we had an idea to start up a small scale of what we were going to do. The 30 gal bowfront take was then converted with a pump a raised bed with hydroton balls. Planted with mixed salad greens
09/04/11
- Just starting up. At this point the tank was inhabited by 2 Electric Yellow Cichlids, a mating pair of Red Jewel Cichlids and 1 other striped fellar I wasn't so sure of named, Earl.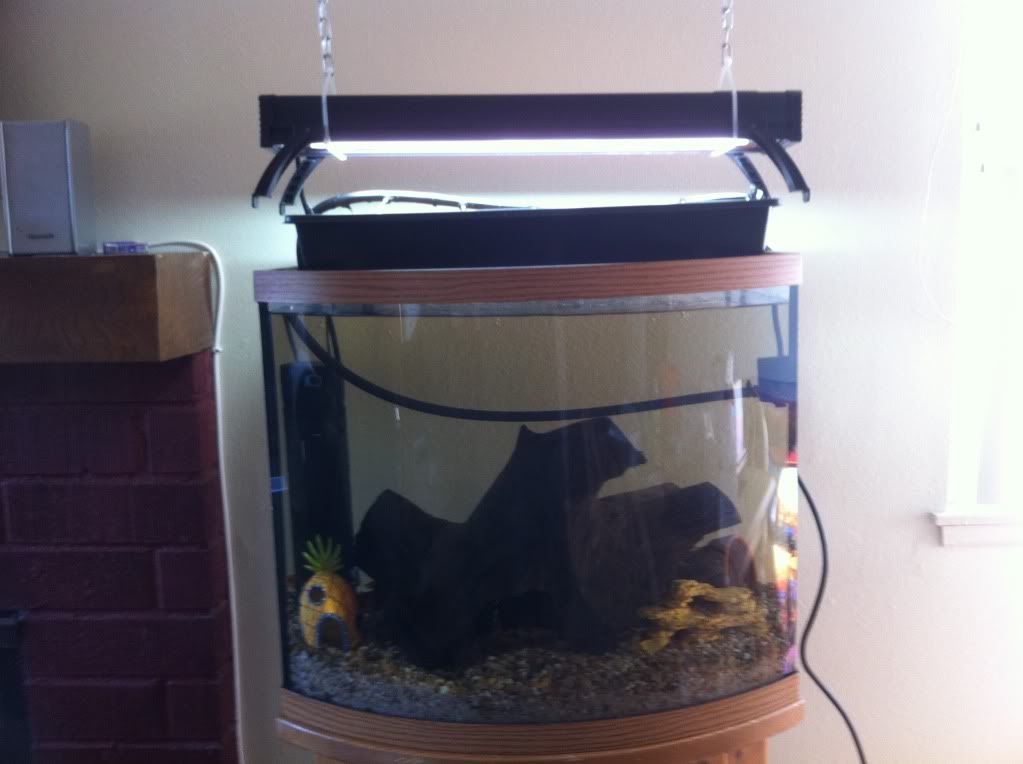 09/06/11
- Sprouted in 2 days!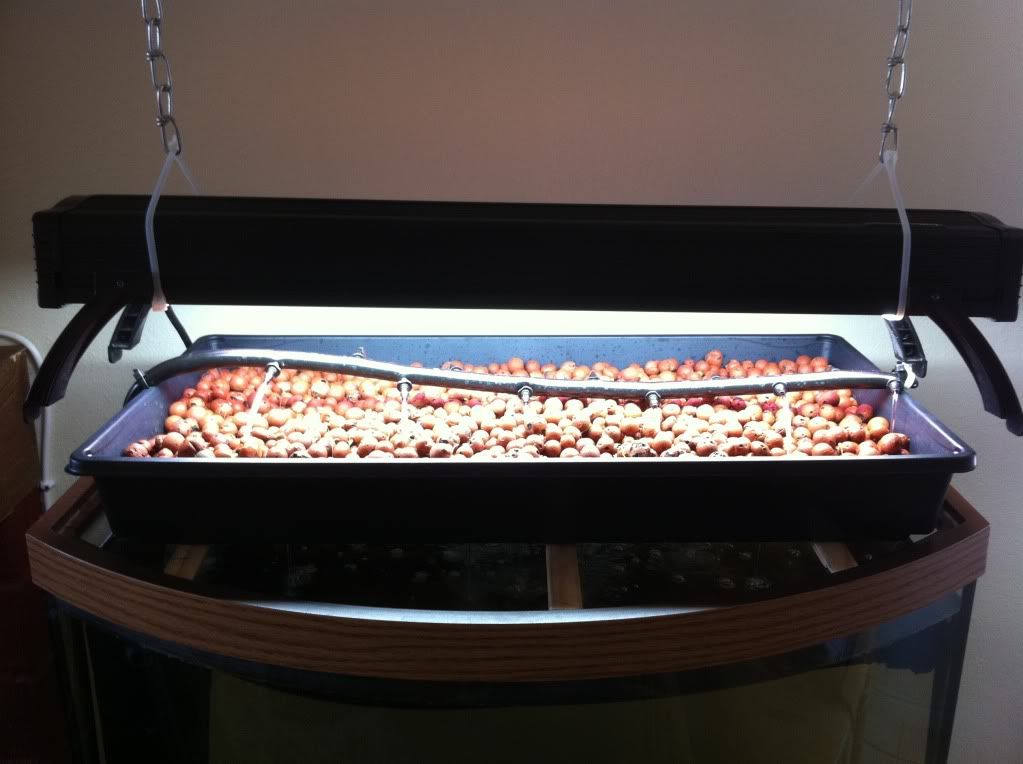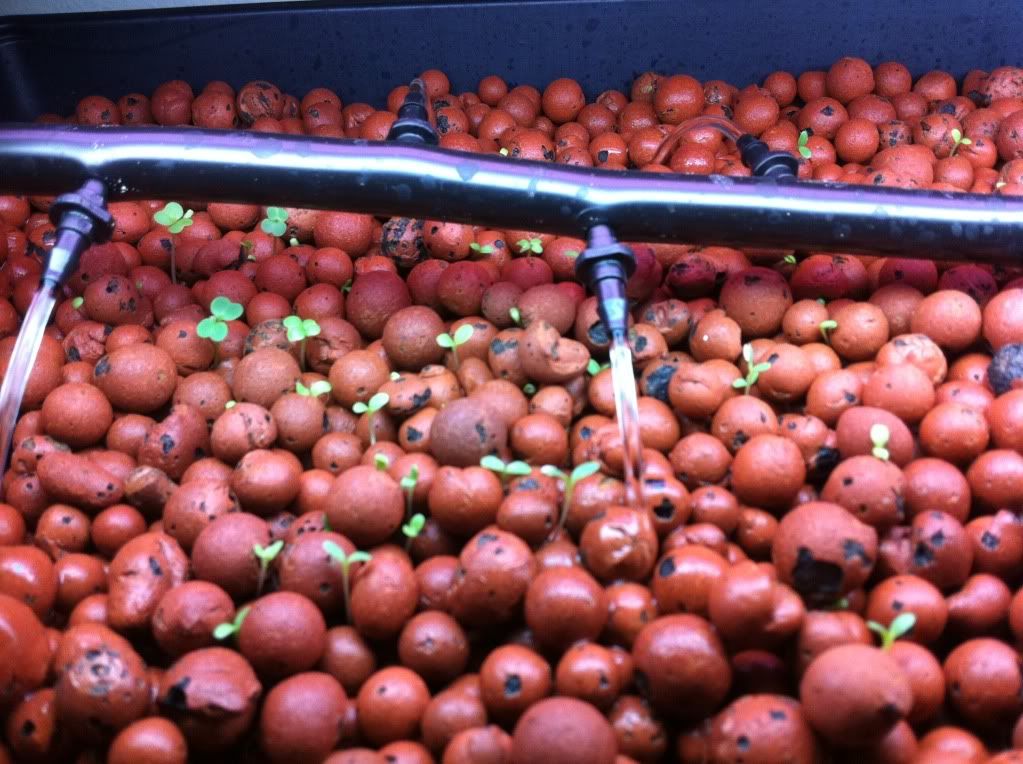 09/14/11
- At this point, I rehomed all of the cichlids and introduced my entire guppy population, fancy and endlers.
09/29/11
- Looking good enough to eat!
I am not sure whether or not this will be permanent, I doubt it as if possible, we are going to try to construct a tree like structure to the nearby window to see if natural light is enough to grow these light green plants.
At that point I would use this tank as a planted tank once again growing more green!!!