Hello fellow TPT'ers,
UPDATE 10/15/11
Thanks for
[email protected]
@king!
Please excuse the cruddy iPhone picture quality...
UPDATE: 11/22/11
ALSO FIRST BERRIED RCS! 11/22/11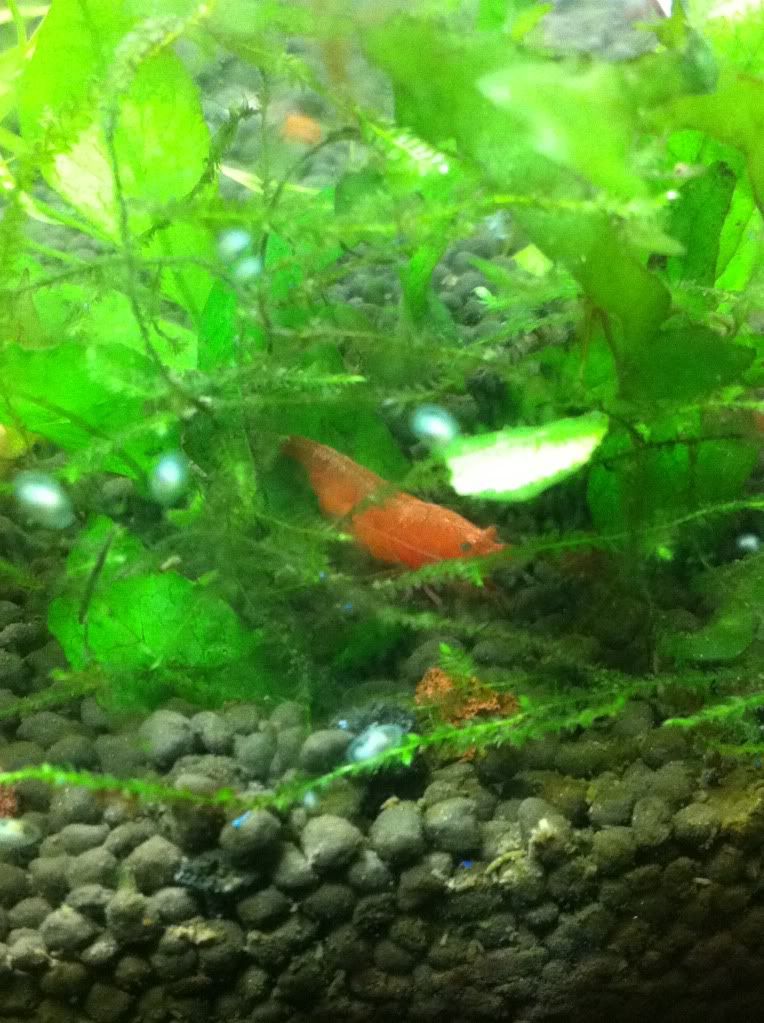 UPDATE 12/19/11
Tank is progressing along nicely...
1. I now have little shrimpies of RCS which is AWESOME! Also pretty much every female I see is berried now!
if you look under the berried female RCS, you can see a tiny little shrimpling!
2. I had a female berried RCS die and I tried to artificially hatch, AND IT WORKED! 4 more little shrimpies that survived!
3. My FIRST CRS is now BERRIED~! AWESOME!