I'm attempting the most inexpensive way to grow out my clippings. I'm just going to use a plastic box, a mixture of my garden's dirt/topsoil, and the sun.
I figure the topsoil has a good amount of N,P,K to fuel the plants for quite some time. The rain water will provide small amounts of whatever minerals it comes in contact with on the way down (Ca, Zn, Mg, Mn, Fe, etc). I even think rainwater is slightly acidic( < 7.0) which my plants will like. It rains here in Miami almost everyday.
Hopefully simple convection will move nutrients around, and since it never gets too cold here I won't have to worry about heating.
I got this idea from these videos....
http://www.youtube.com/watch?v=j88KaO8zBv8&feature=grec_index
http://www.youtube.com/watch?v=KkMcyHLxYQc
http://www.youtube.com/watch?v=DzkYIcWGUoA
Dirt from the garden
I put this in the shade
Amazon Sword, Ambulia, rotala wallichi. First plants to try this out on.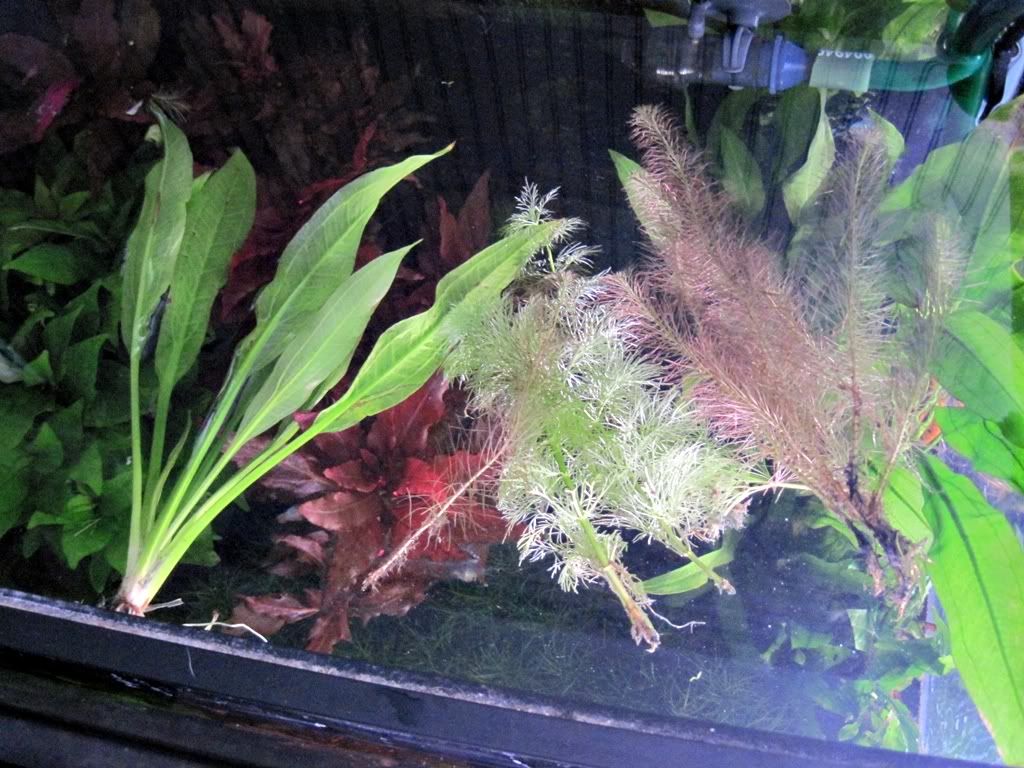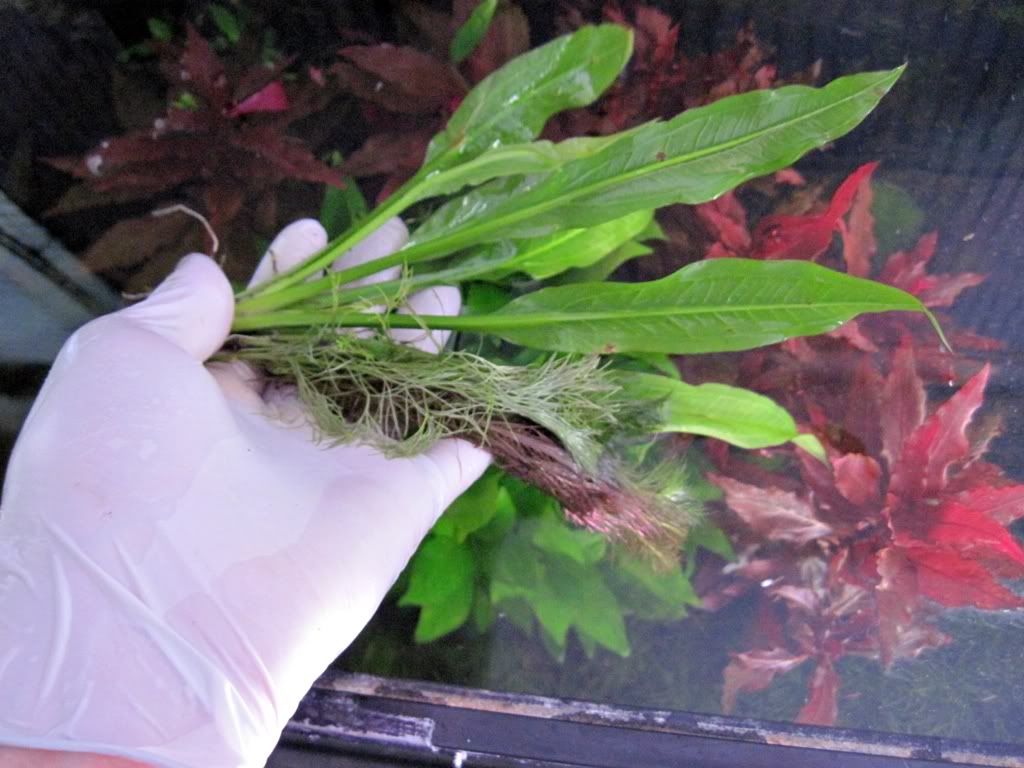 I also threw some Anacharis and Wisteria in the mix. I'll update in a few weeks to show how things are going.
Any help or ideas would be awesome.
roud: