Osmocote+ Capsules
Options- First class shipping is included in the price. If you want Priority mail add $3 to the price.
75 Capsules- $12
150 Capsules- $17
300 Capsules $30
I have some capsules that I would like to sell. They are OO capsules full of Osmocote plus.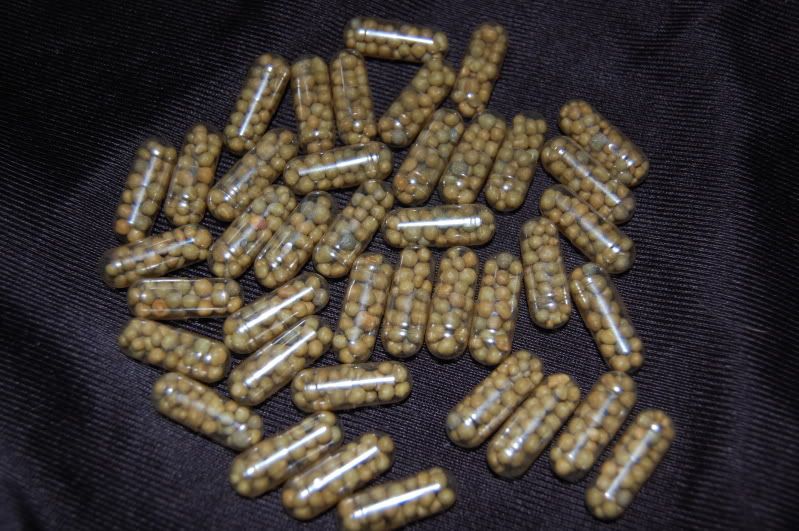 Mineralized TopSoil
EDIT: Flat Rate Box Pricing- includes dolomite, Muriate of Potash, and Clay
Medium Flat Rate box filled with ~500 cubic inches of MTS- $30 Shipped
Large Flat Rate box filled with ~780 cubic inches of MTS- $38 Shipped
I have a some MTS that I am looking to sell, if you dont feel like making the mess it takes to make this stuff here is your chance to get some. It has gone through the wet/dry cycle 5-6 times now over the past month.
Prices for 0.75-1" of MTS: Price includes the dirt, dolomite, muriate of potash and clay.
10-20 gallon tank(24"x12" bottom)- $20 shipped
20 gallon long(30"x12" bottom)- $25 shipped
40 gallon breeder(36"x18" bottom)- $30 shipped
Other sizes let me know and I'll get you a price
MTS supplies
I would do 2 ounces Potash, 3 ounces dolomite, and 1/4 lb of red clay for $10 shipped. This would be enough for a tank with 1-2 square feet of tank bottom. If you need more let me know what you need and we'll work something out.
If you need more or less let me know.
Black Coal Slag
I also have some extra black magic coal slag that I wont be needing, it is similar grain size to PFS that I have used before, it isnt too sharp and I cant see bottom dwellers having any problems. I have had a tank setup with it for 2-3 months now, the cories have not had any problems with it at all, and it has not increased the hardness of my water any that my test kits can detect.
I am asking $1 per pound shipped via usps priority mail. Let me know if you are interested. It weighs roughly 112 pounds per cubic foot.
MTS Capsules
Use these to replace the dolomite, muriate of potash and clay that are used as your MTS soil ages. I have used these to do the same and seem to work well. Just bury and forget about them. Included are 50 '00' capsules of each(dolomite, muriate of potash, and clay), a total of 150 capsules. I am asking $25 shipped for these.