Discussion Starter
·
#1
·
This tank is located in my office at work, it is just your basic 10G with Flourite black, 3 painted sides and some random Seriyu stone I had laying around. It has 2x2L DIY CO2 bottles I use a low concentration of champagne yeast in each so my results are very stable switching out 1 of the bottles each week. I dose root medic 3 times per week and lighting is a 40watt PC.
Here is when I tore the tank down and cleaned it up after a summer of neglect, didnt want parents and students to see the algae filled mess it was.:icon_redf
8-1-11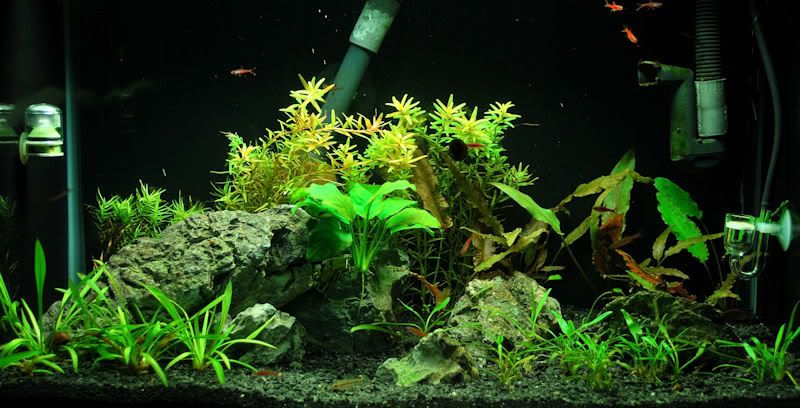 Here the tank is today: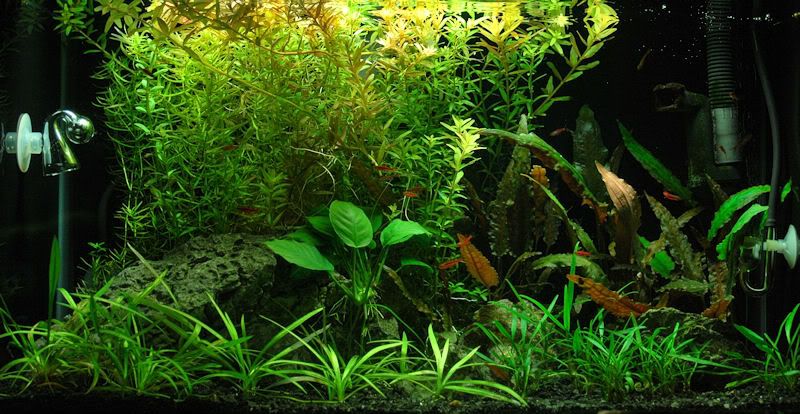 I am pretty happy with the foreground, once it fills in I think it will be nice. I am debating on filling in the entire back with the Rotala but then I am curious how it will look with the Rotala just being on the left and the Crypts on the right once they are fully grown. Thoughts?