Discussion Starter
·
#1
·
Hello all!
When I first decided a couple of months ago to dive into the world of planted aquariums, my first priority was to do what I had to do to make sure my plants lived and get some experience under my belt. Now that it's been a couple of months and I see that my plants are growing (already made some cuttings of Wisteria which are also growing nicely!), I think it's time to try my hand at aquascaping. I've seen some of the tanks members post here and they're all breathtaking, but I haven't the slightest idea (or talent for knowing what looks good and where) of how to aquascape. So I turn to you, the gurus of plantedtank.net
I ask for your advice on how to make my tank not look so unkempt.
Front shot 1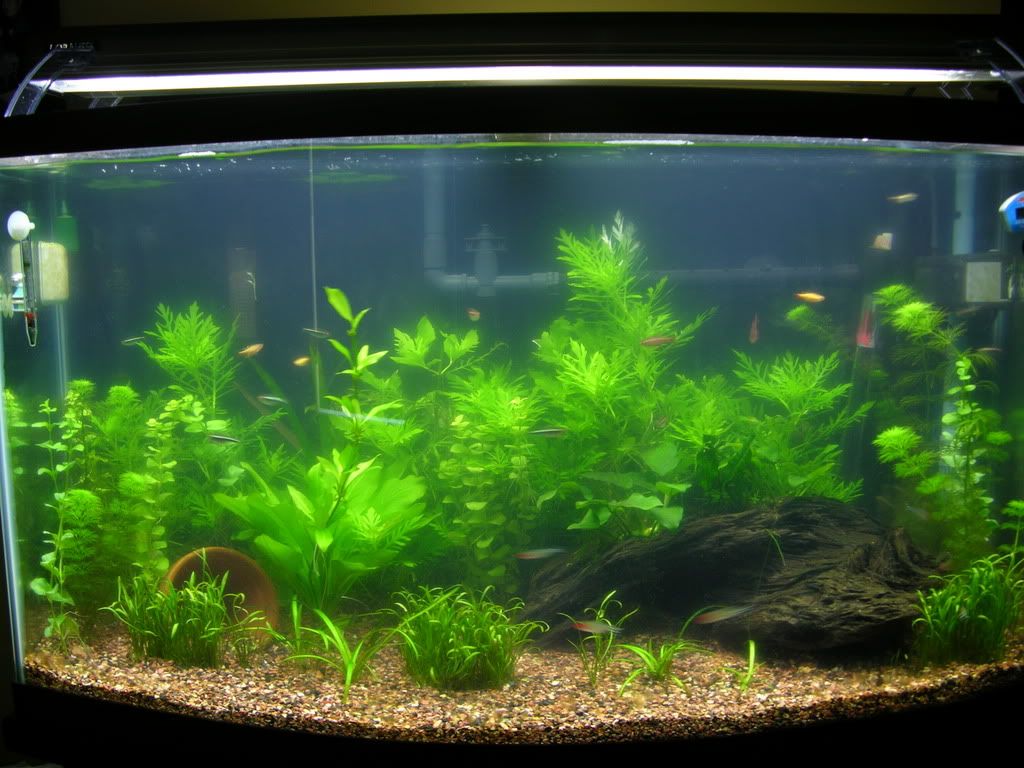 Front shot 2
Left side
Right side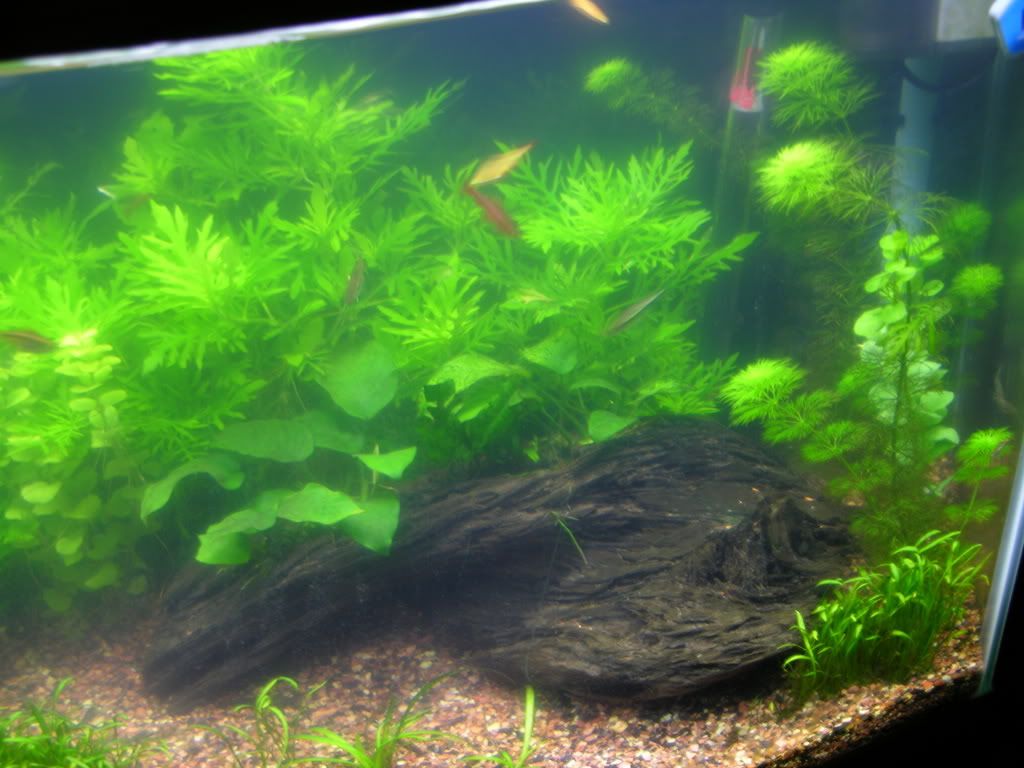 Tank specs:
46 gal (open top, no cover. took it off about a week ago hoping to get more light into the tank)
96w coral life fixture 6700k
pressurized co2
100% Flourite
EI dosing (have been moving away from standard doses to tailor my tank)
Plants:
In the back are a bunch of Wisteria
On the sides are Ambulia or Cabomba, I forget which. Also Golden Lloydelia and Cardemine(sp?)
Amazon Compacta
Foreground has Microswords which are dying (not enought light I suspect) and dwarf sag which at first looked pretty bad but are now growing pretty nicely.
There's also that huge piece of driftwood with anubias on it. I like the piece, I just don't know how to orient it in the tank, it takes up so much room! Also a clay pot for the heck of it.
So if anyone has any comments or suggestions, please I want to hear them! I'm pretty much a noob when it comes to scaping the tank, so any advice is appreciated. Thanks for reading my rediculously long post!