Discussion Starter
·
#1
·
Hello! This will be the journal of our paludarium. It is my first freshwater build (been keeping reefs for over 10 years) so I will have lots of questions! Thank you in advance to anyone who's taking a look.
I had the tank custom built locally this past summer. It is 48"x48"x18". It is drilled w/ overflow at 12", so will hold 120 gallons of water. I'm still undecided if we will overflow to a sealed sump a la Tom Barr or if we will plumb a canister filter through the holes. Open to thoughts on this for sure.
My darling husband is building the stand for me. I will start painting it tomorrow morning, then will just need to figure out doors and trim.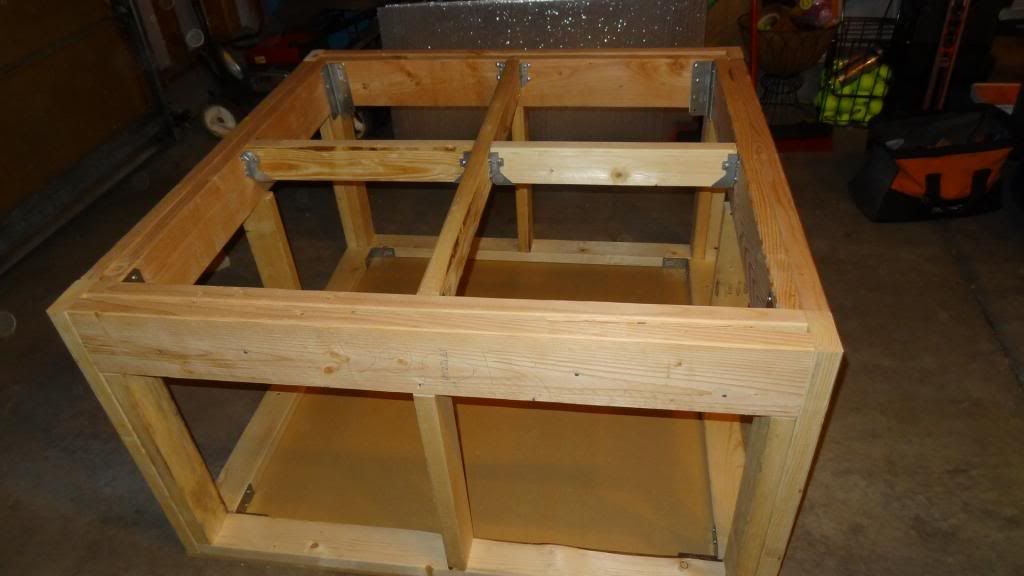 The above-water "tree" portion is composed of Ash branches collected from my backyard (Ash is not toxic). The base of the tree is contained within a very heavy glazed ceramic pot, with Portland Cement poured inside for weight and stability. The pot with cement weighs 35 pounds, so it will be nice and stable even after the tree becomes full of mosses, ferns, bromeliads, tillandsia, and orchids. I will seal the surface of the Portland cement with either Silicone I or reef mortar, haven't decided yet. (Wood chunks and zip ties are just for stability while the cement and Great Stuff cure)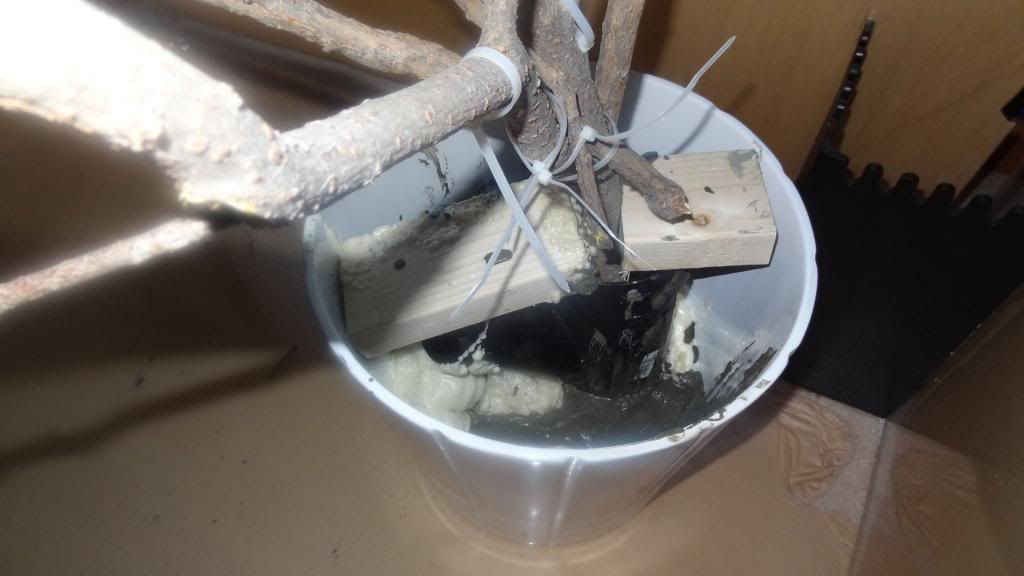 Lighting will come from 2x250w metal halide, 4x54w T5HO, and LED moonlights. I hope to get the canopy built either tomorrow or this weekend. The halides will be placed in the front corners of the canopy and angled toward the base of the "tree" to maximize spread.
Humidity will be achieved with a MistKing and an ultrasonic fogger. Colorado is very dry, so the mister and fogger will be put to good use. I won't make final decisions on flora and fauna until the whole system is put together and I can see what the humidity levels look like.
The water portion will have CO2 and both emergent and submergent plant growth. I built two islands from foam blocks. I've sprayed the first coat of Great Stuff, which I will carve, mount hardscape, and cover exposed portions with silicone and substrate. I like the look of Forest Floor, so I may try that stuck to the silicone and see how it does.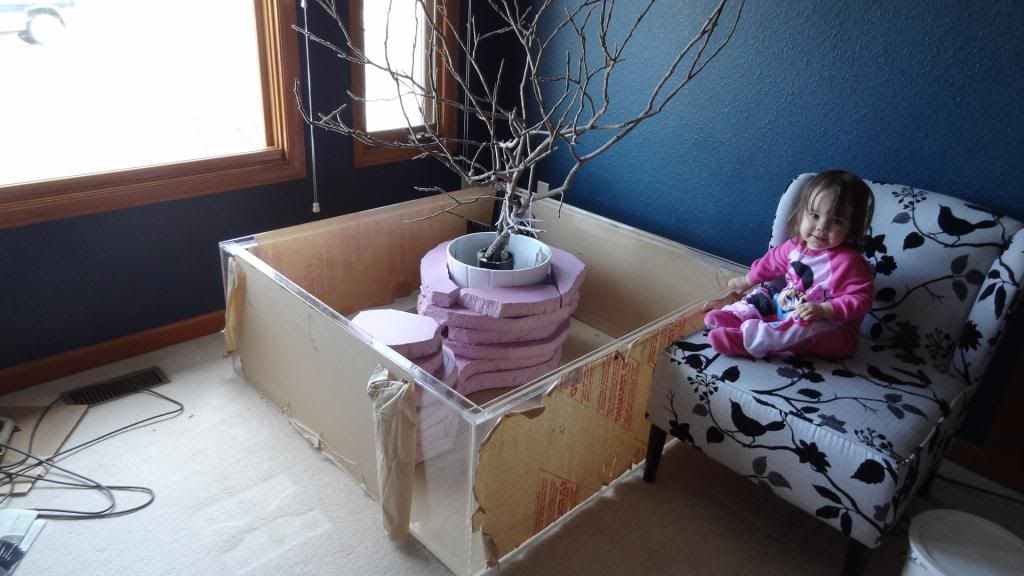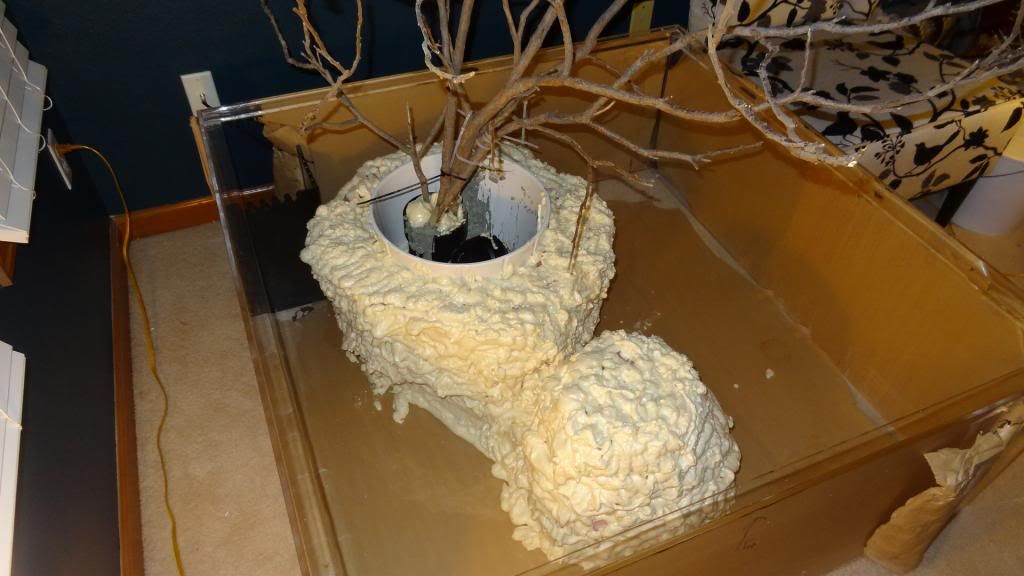 Thank you so much for looking. Please share any thoughts or suggestions...
I will update again soon once we have a bit more work done.