Discussion Starter
·
#1
·
Started this bad boy about 2 months ago.
Tank: Fluval Edge 6
Equipment: All stock
Substrate: Inert Tahitian Black Moon Sand
Rocks: Black Lava
Salinity: 1.014-1.015
Water Parameters - don't check, don't care lol
Water change - None
Temp: Room temp - no heater
Feeding: once per week - Jake's calcium sticks
Fauna: Opae Ula (~40)
This is what it looked like when I started 2 months ago - The Edge is really a great tank for salt/brackish since it's so enclosed, it doesn't evaporate much, so no swing in salinity.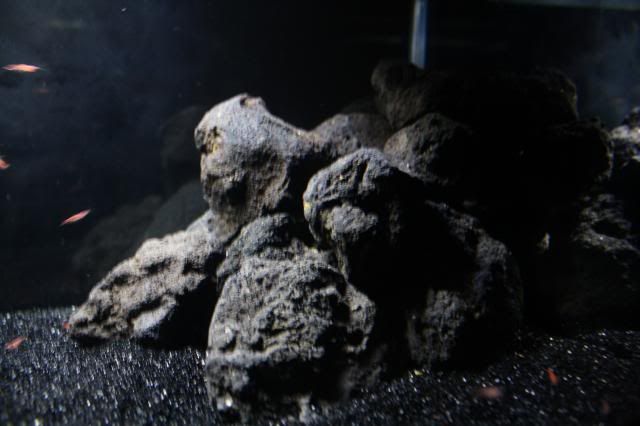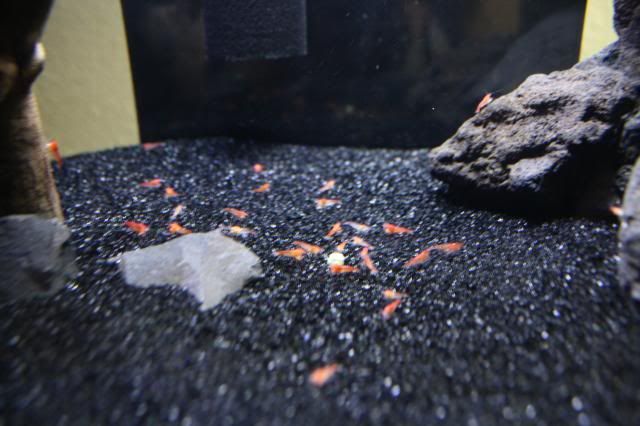 2 weeks ago, I noticed the AC20 flow was too strong even on the lowest setting and it was blowing them everywhere. So I added more Lava rocks to break up the current and to add more hiding space.
Than 2 weeks later...BAM!!! Preggo female. Super red too!