Hi everyone,
This tank has been set up for about 2-3 months...Things has grown in and I need to do a rescape. I am a little tired of the placement of things.
Here is it when it first started: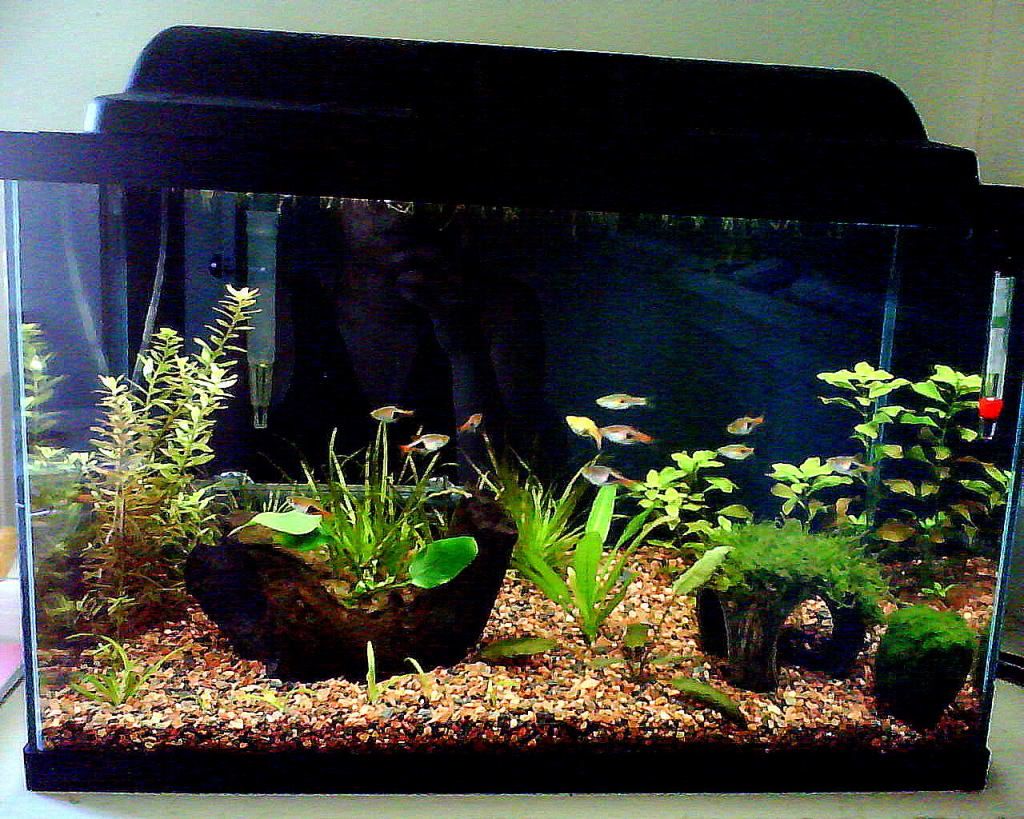 Here is it now:
The moss on the coconut shell has grown a little too full. I like having the shell there, but I feel that it's taking up too much space.
Also, the Blyxa Japonica is growing really slowly. It's not dying, but it's not growing taller either. It's sending out baby blyxas, though!
I also ordered a drsfosterandsmith CO2 regulator and a aquariumplants.com CO2 cylinder for this tank. I should get it by next week. I will be using drsfosterandsmith's ceramic diffuser. Will 1 bubble/sec be too much? Too little?
The tank is seriously lack of depth. =(
Spec
Tank: Standard 10g
Lighting: Daylight (6500k) CFL 40watt
Substrate: Flourite
Filter: AC 30 HOB (with soda bottle to reduce agitation)
Fert: 1ml Excel everyday, and 2 drops of "PMDD" everyday. Phosphate is sometimes supplemented.
*The SAE was placed in there for a few days to eat some BBA. He has since been removed and placed back in his 29g. Please don't flame me!