It's another time to thin out my colony. Up for grabs are some very nice juvenile blue tigers. The sizes are about 1/2 inch or a bit larger.
If you have already done some researches about this amazing shrimps, I am sure you've come to know that blue tigers do not breed true blue: meaning that some maybe blue, light blue, brown/burgundy in color. They all however have distinct orange or golden eyes.
All of my shrimps are very healthy and active. You will receive random mixes of males & females.
I will use Kordon breathing bags with some plants/moss for shipment and will also provide tracking confirmation #. Boxes will be insulated with Styrofoam. Live arrival guarantee only when you choose express mail. Pls see details below:
$60 for 10 juveniles with FREE PRIORITY SHIPPING!
If you prefer express mail which I guarantee live arrival, pls add $20 to the order.
Please see pictures of my real tank shots (took the shots this afternoon) below and let me know if you have any questions. Thank you for viewing!
disvegas,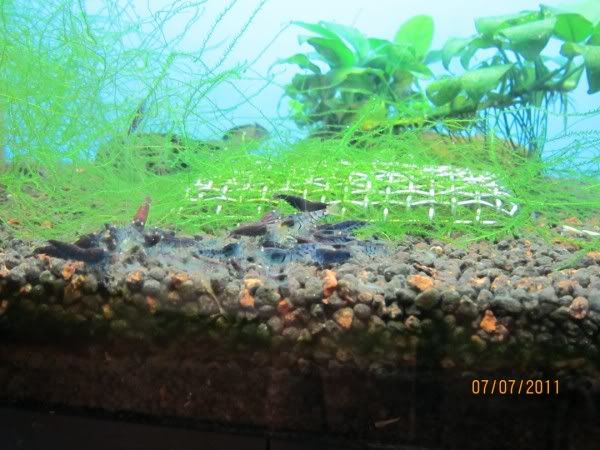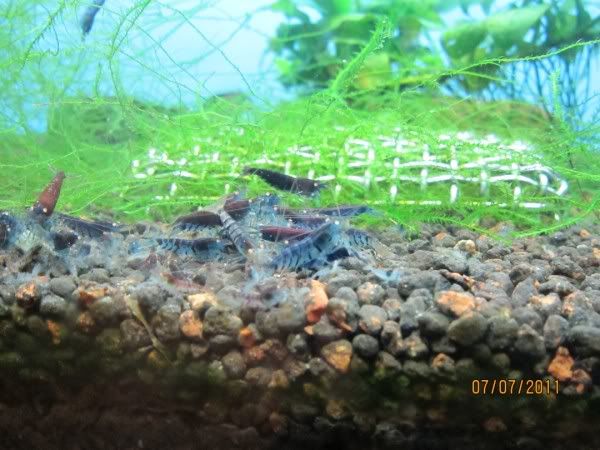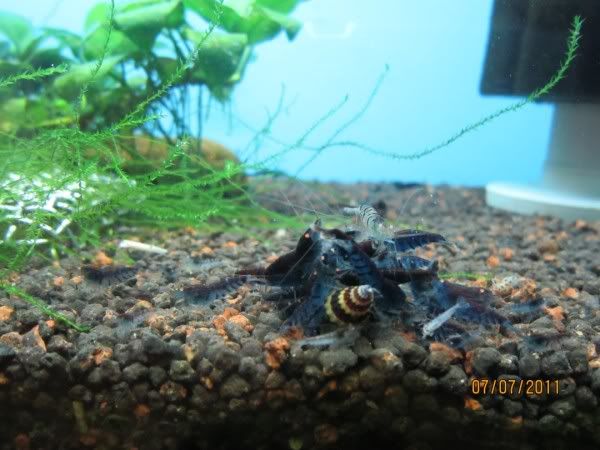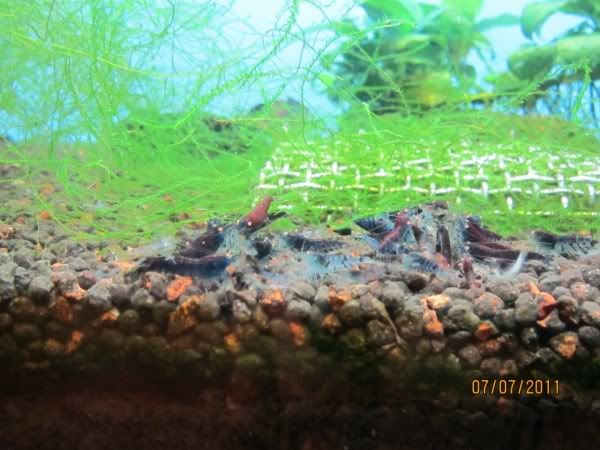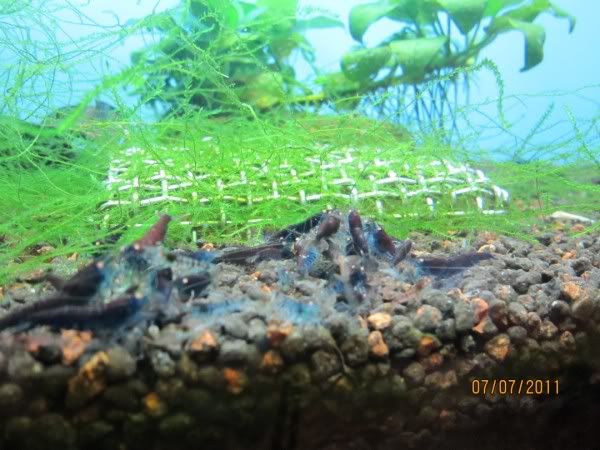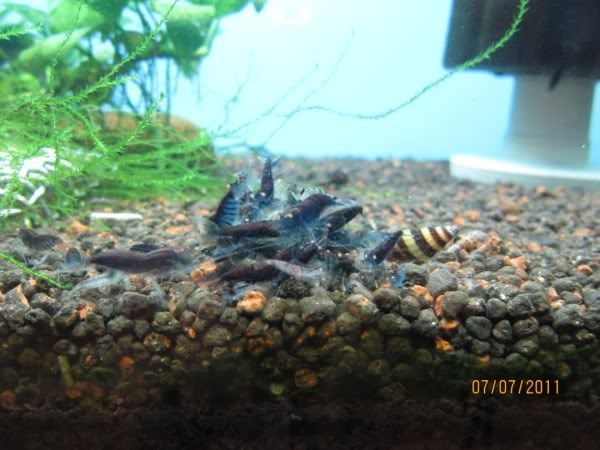 tag:blue, shrimp, tiger, oebt, crystal, crs, rare, blonde, red, black