Discussion Starter
·
#1
·
I am getting really ticked off and really regretting getting this CO2 thing for my tank. Nothing is going right, and I'd need this adaptor, I'd need that diffuser.., this, that.. to complete it. Grrr .
I finally get everything I need (as far as I know) and I start to put it together.
whenever i put the paintball canister on with the adaptor and O-ring, A huge gust of CO2 pours out of the regulator on the side, a hole, (pictured below, circled with arrow). The black knob adjuster thingy is on tight, all other knobs are on tight.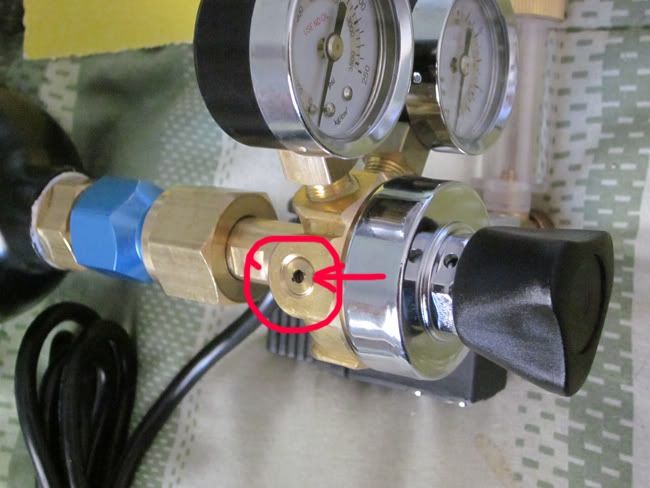 I can't figure out how to stop this and my fingers are nearly frost bitten trying to unscrew the canister quickly!
Can someone please help me solve this? I do hope I don't have to buy yet another item because this is driving me nuts!! If you can help, please explain to someone who's a total newbie at this.
thank you in advance!