Discussion Starter
·
#1
·
Well ever since I did my rescape on this tank nothing has been growing. It has been rescaped since July 18.
Here is a pic of the tank currently.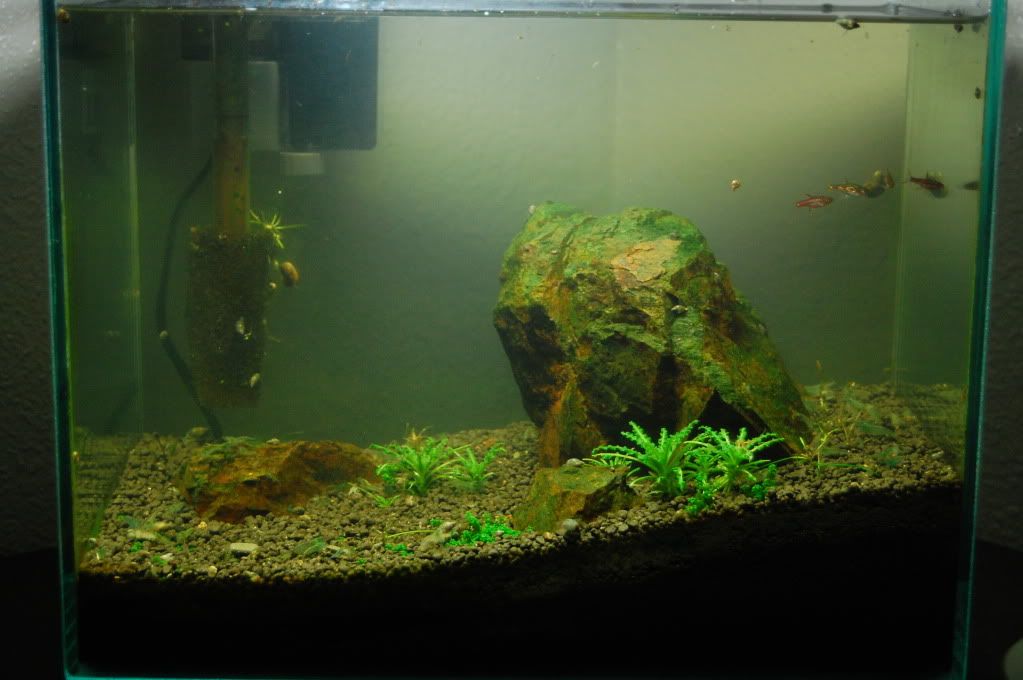 And a pic of the rescape like a week after
Specs of the tank
3gal tank (same as ADA mini S)
27 watt home depot light
red sea nano filter
Aqua Soil ammazonia 1
Plants
HC
e. tennellus micro
Downoi
Fish
4 Chili Rasboras
TONS of Blue Pearl Shrimp :wink:
Tests
pH 7.2
NH3/NH4 0
NO2 0
NO3 10
GH 13
KH ???
I currently am dosing 1.5ml of excel in the tank almost daily (started on wed (8/26). I was dosing pfertz but it didnt seem to help so I stoped. There is no CO2 in this tank. I also do 30-50% water change every 1-2 weeks.
I dont know what could be wrong because my tank used to be like this with the same conditions so I think its weird :icon_conf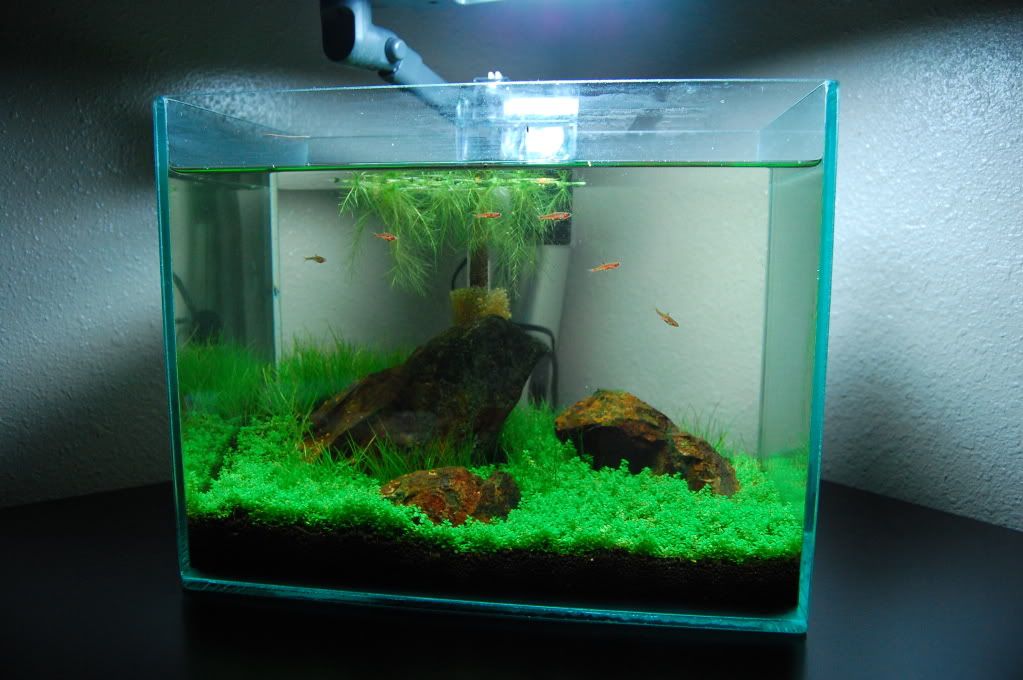 If I'm missing anything let me know.