Discussion Starter
·
#1
·
Hey all!
I'm new to the forum, but I've lurked for a bit. I thought I would start my tank thread first to show off what I'm attempting.
This was my inspiration
I don't have nice rocks, but I tried my similar but different (since driftwood will be my centerpiece) layout.
Full tank shot: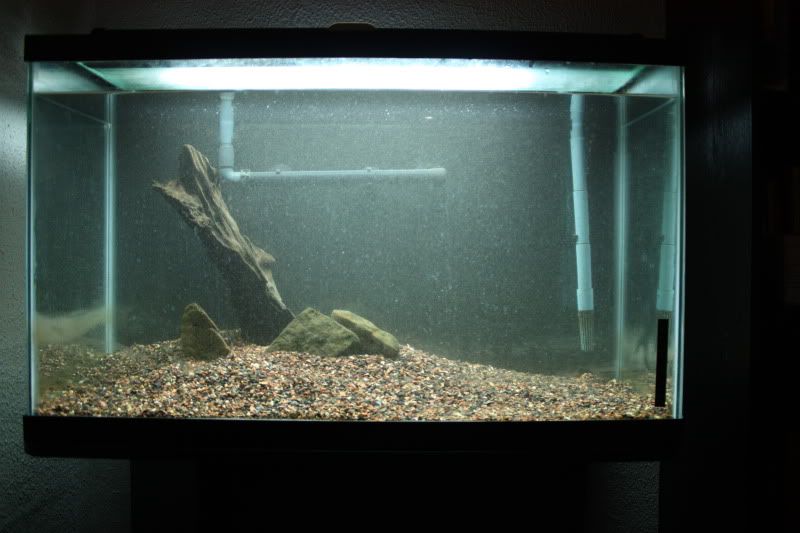 Close up of the 'scape: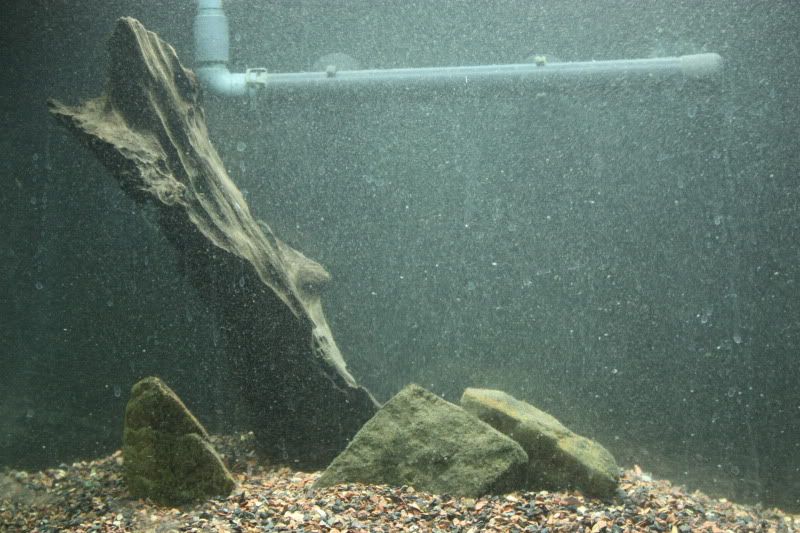 Sorry about the glass, I've had my arms in there all day and I will have them in there more when the plants arrive so I didn't feel like cleaning it just for the pictures. The water is also cloudy because I has just finished moving things around. I also need to clean the inside of the glass.
Here is my setup:
Standard 29G Tank
Current USA 65W Power Compact 30" Dual 6500k lamps
1.5 Year Old Flourite Substrate
Rena XP2 Canister filter
DIY co2 (planned upgrade in a few months to pressurized)
Plans for the tank:
I want to grow a Dwarf Baby Tears (HC) carpet with dwarf hairgrass (Eleocharis acicularis) around the rocks and driftwood. Will have a school of cardinal tetras and/or some harlequin rasporas.
Would it be possible to keep shrimp in this tank as well? I would like to keep shrimp if possible as well since the tetras/rasporas shouldn't get large enough to consume them.