Discussion Starter
·
#41
·
Thanks for the kind words!
I haven't seen fish line sold like that here, but I have pulled the stone out in favor of moss covered wood I had in my nano tank, I couldn't get a decent photo because it was overcast though, I like it but I think it looks a little bulky! I am going to get some moss to put on the emerged part I think.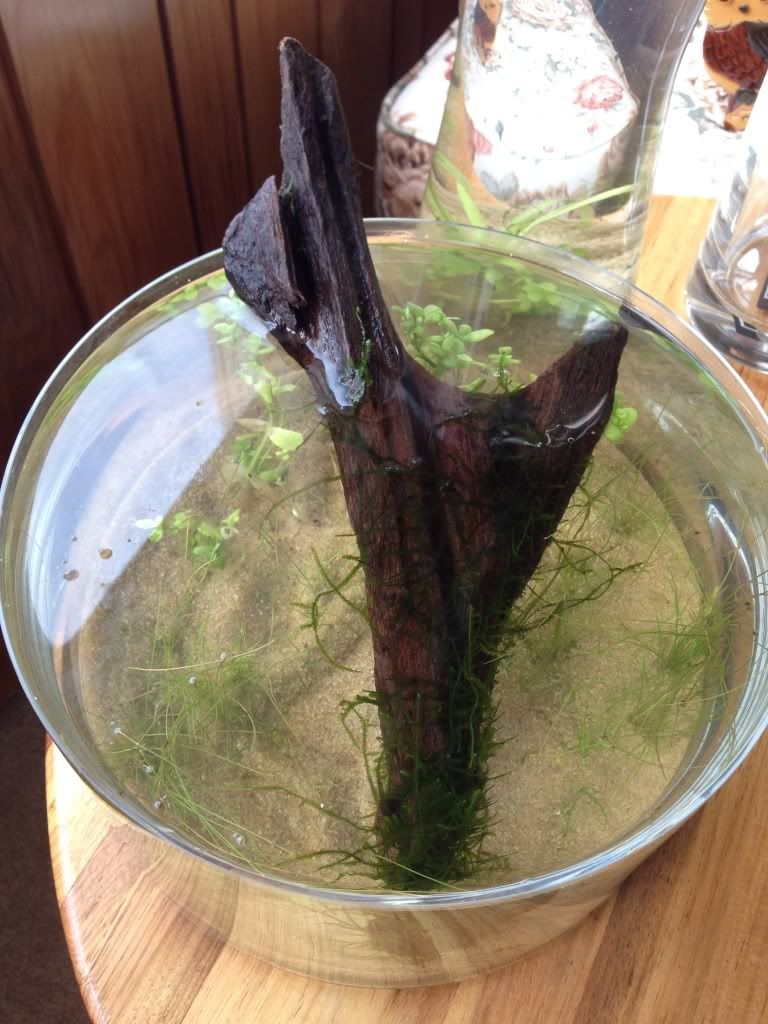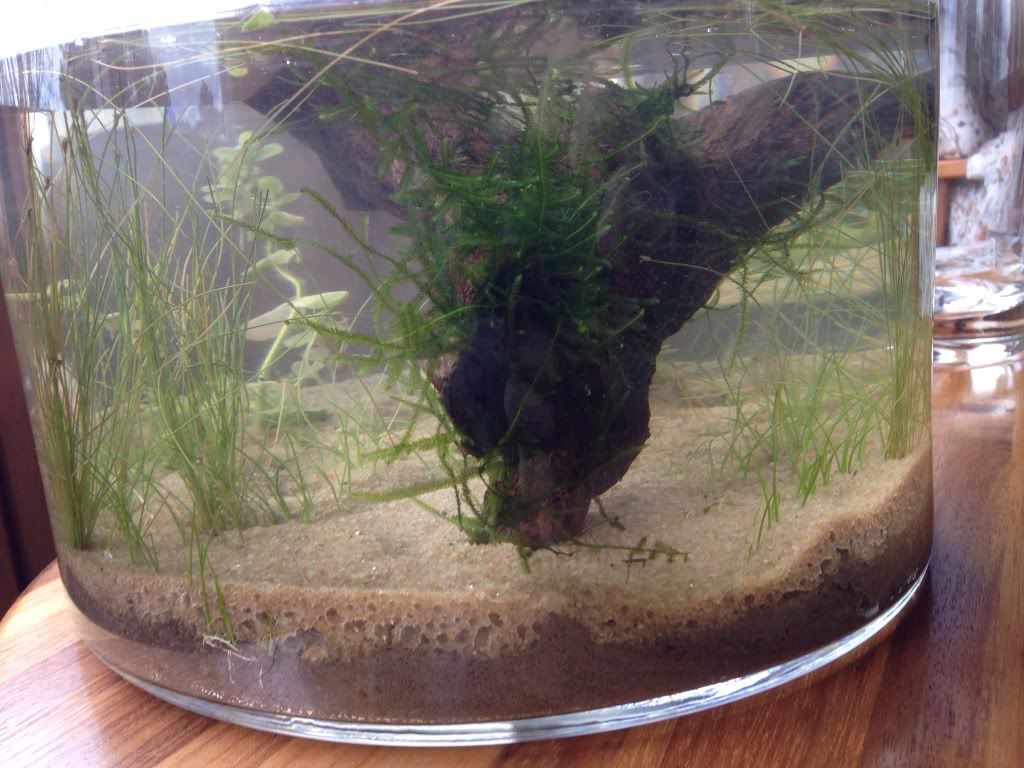 Noticed the water is a little cloudy now, so ill do a full water change soonish! the dirt must be clouding the water.