Discussion Starter
·
#1
·
OK so the bug has bit and yet another tank is added. So far this tank is a shrimp only. slightly planted but overall simple.
I started off with a 6gallon shelf tank. This is a pretty long tank for its size. its about 23in wide. and 6-7" front to back. its got pretty much the foot print of a long 10gal.
Heres a pic of the tank the first night I got it. I received some shrimp so I had to buy this tank in a rush. seems that worked out well because so far I like this tank's dimensions vs volume.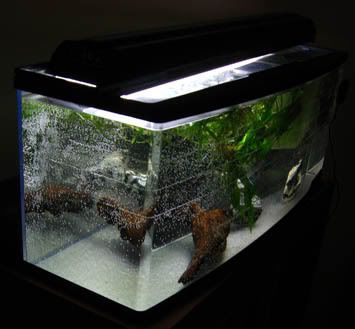 For now There are just a couple rocks that are to be the hardscape and some drift wood. The Cherry shrimp are floating in a fry box. I'm also at this point floating a amazon sword and some stargrass to help keep things clean while im getting the final plants laid out.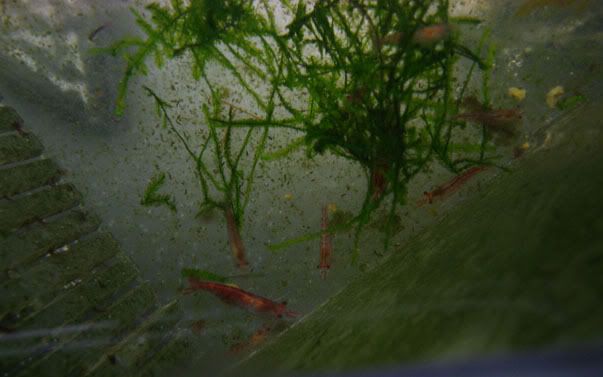 I don't want them running around while I'm trying to pour substrate so they have to wait to get acquainted with their new home
For hardware I have just a digital thermometer a little hagen mini and the lights.(I'll get back to the lights.)
Now I was getting the itch to get this going. And although I had already arranged to get some soil from another forum member I couldn't wait. So I picked up a bag of eco-complete. This bag didn't go as far as I'd hoped it would. Anyway here's a pic of after the eco went in. And before the cherries were let loose.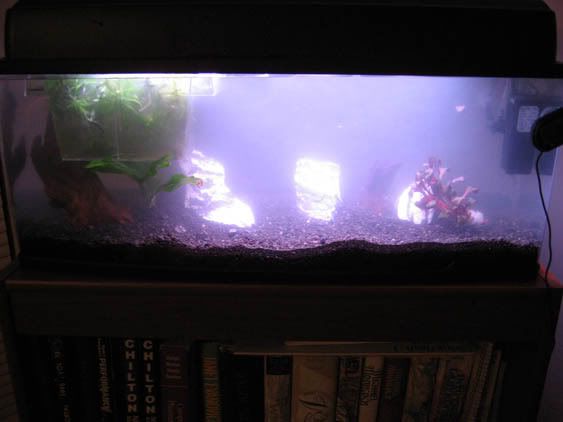 At this point I lost one of my shrimp so I figured I might as well let them loose.
While I let the tank clear I had to prep the plants that were to go in this tank. So I took some clippings from my 20 gallon and prepped them for their new tank.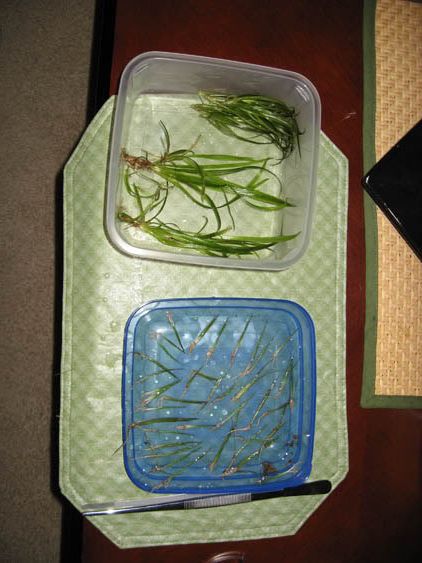 And in they went.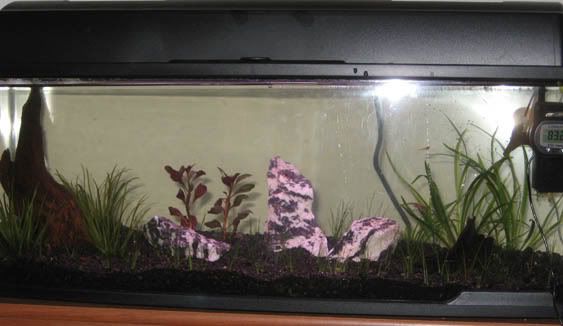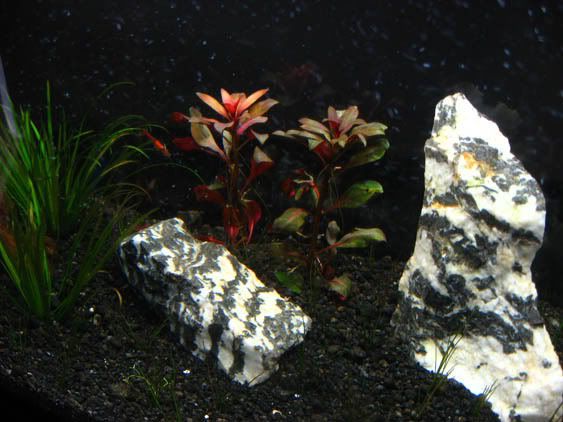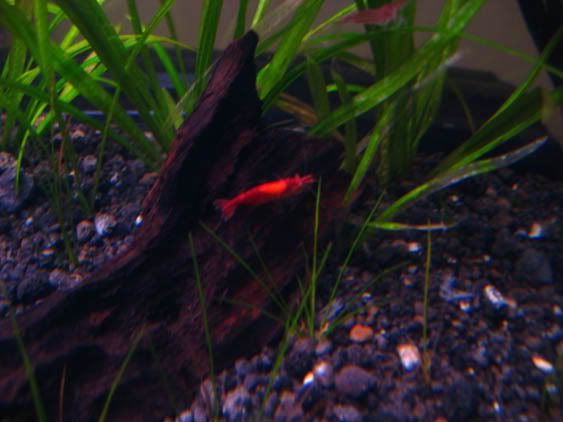 As for my lighting options at the moment. This tank came with a regular flourescent I think 18W bulb. Its a little low but the color isn't totally horrible. Its kinda grown on me. I'm not totally sure on the specturm tho. I assume its in the 8-9K range.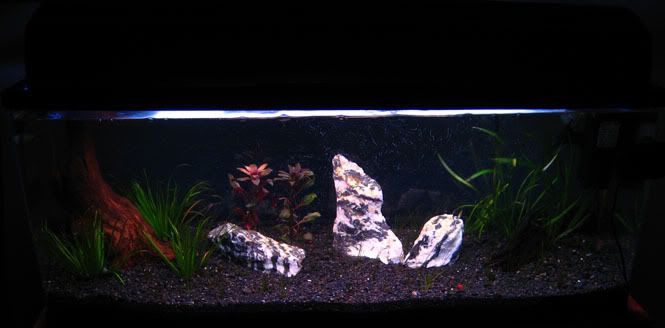 But I also have a 36W PC that I like to put over the tank as well. It has a 10K bulb in it. It obviously does much better in lighting the tank up.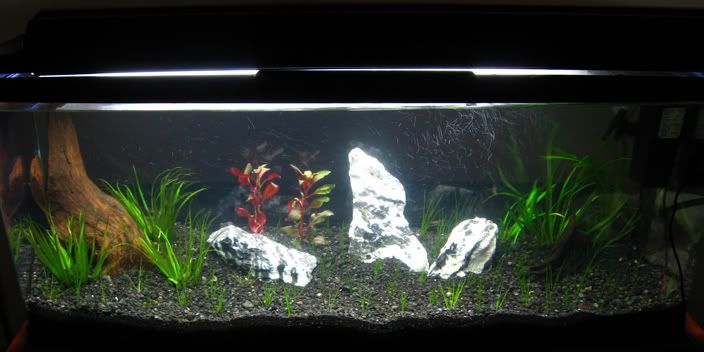 I think its a bit too much light for this tank right now. At least untill I get CO2 on it.
So I ordered some retrofits for the first fixture dual 13W from AHSupply. And I found a seller on Ebay that has some off the wall spectrum bulbs that i'm going to give a shot. hopefully it will be a solid mix.
I really like what the color of the lower light bulb does to bring out the color of my shrimp.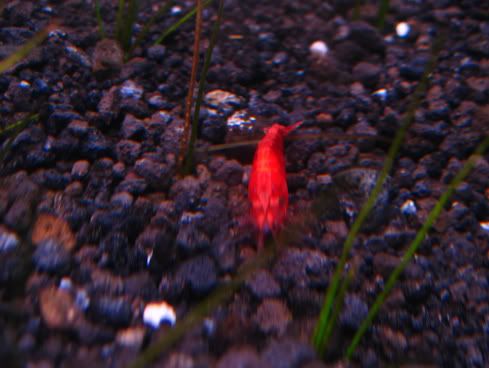 Specs.
------------
Tank- 6 gallon Shelf.
Substrate- Eco Complete
temp - 84deg
pH - Unknown. Estimated 7.0
Filtration- Hagen Mini Elete
lighting- Lowlight- 18w Flourescent 8000K (est.)
Highlight- 36W Power compact 10,000K
Hardscape- Bog wood, Granite Rock, Malasian Driftwood
Plants-
Front- Dwarfhair grass
left mid/rear- Blyxa Japonica
Center Rear- Ludwigia G.
Right rear- E. Tennellus (Narrow leaf Chain sword)
Livestock - 12+/- Cherry Red Shrimp