Discussion Starter
·
#1
·
just a quick hi from me to let you know i'll be pestering some of you for your knowledge from now on as i'm swapping my nano marine fluval spec 19l (or spec V) over to a planted tank as im a little bored of the marine side of things and couldn't decide how i wanted the spec so i thought a totally change of direction was in order.
heres how the tank was till xmas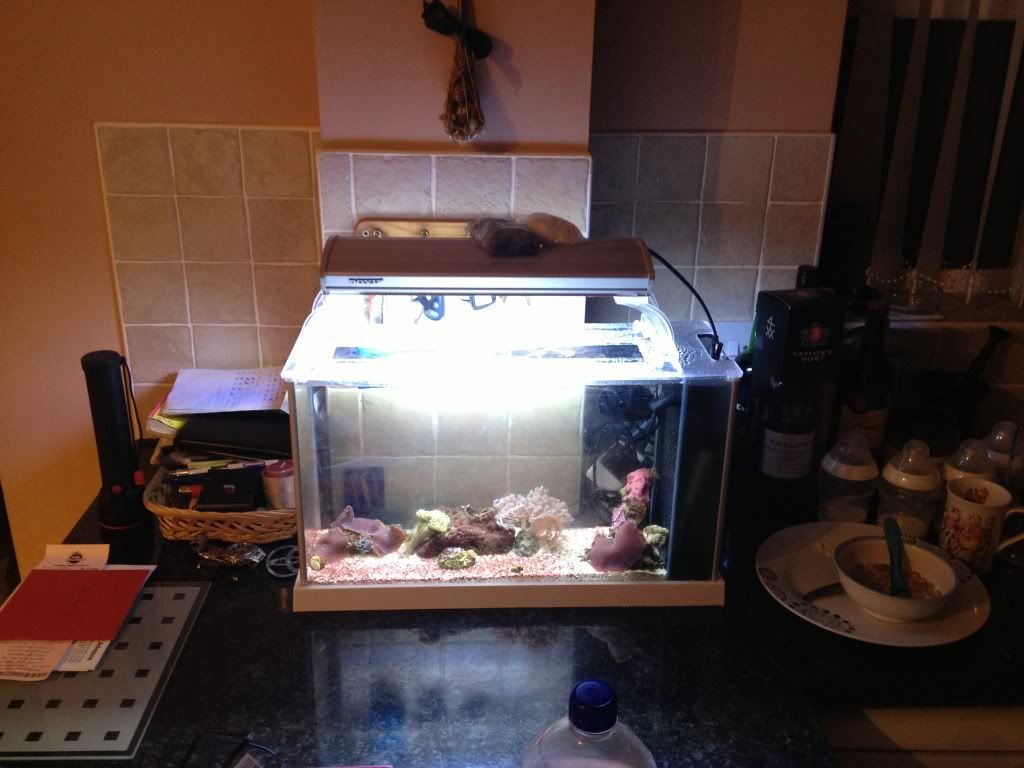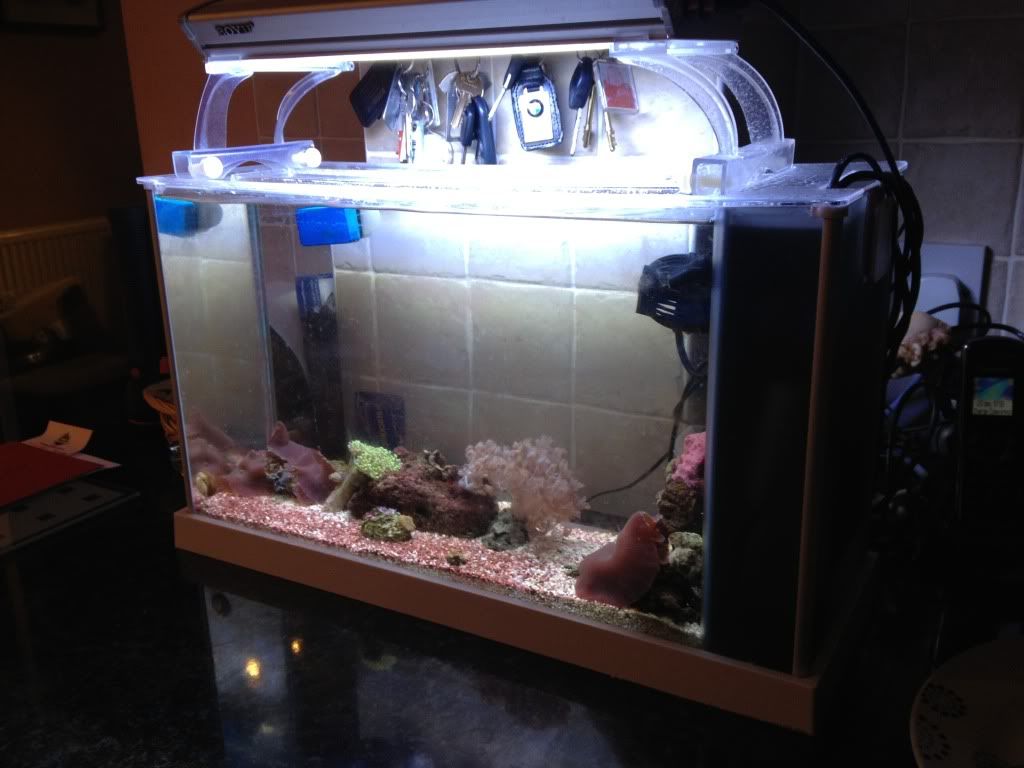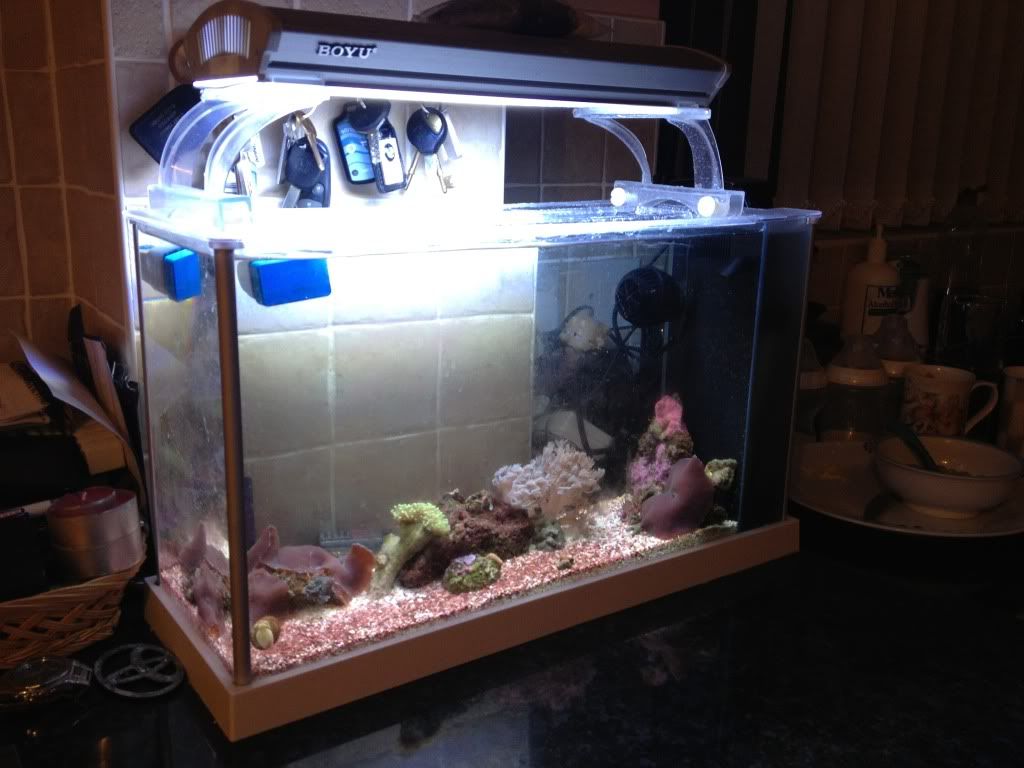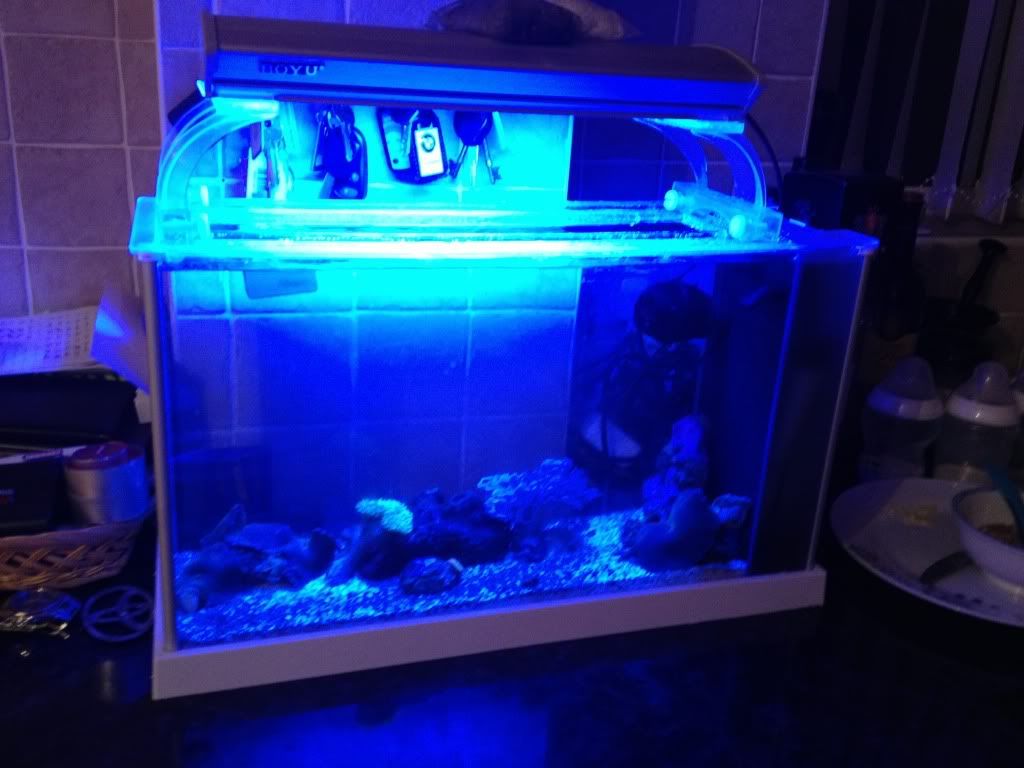 but now the tank is drained and having a clean up today ready.
from what i've read so far im going to go back to the standard lighting for the time being and stick with some low level plants, unsure of exactly what plants at the mo. as for other stock i think im gonna go for 10/12 chili rasbora and a little stock of shrimp, probably a red shrimp.
im planning on going for the fluval substrate unless anyone can advise otherwise
.
think thats all for now but im off out today for a new filter and some ammonia so i can get this underway
thanks all chat soon