Well, the time has FINALLY come, I start the final setup tonight, and hope to start planting by this weekend. I started working on this tank back in January, believe it or not- and it has become quite a project! This is going to be a VERY abbreviated pictoral journal- if you want to read through the
whole
thing, see the link in my Sig. There will be lots of posts at first to bring it all up to speed...
I started this with a $500 budget, and so Tank #1 was a
major
fixer-upper: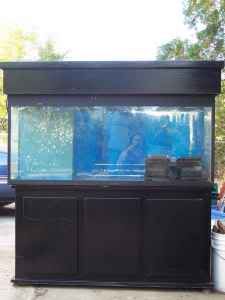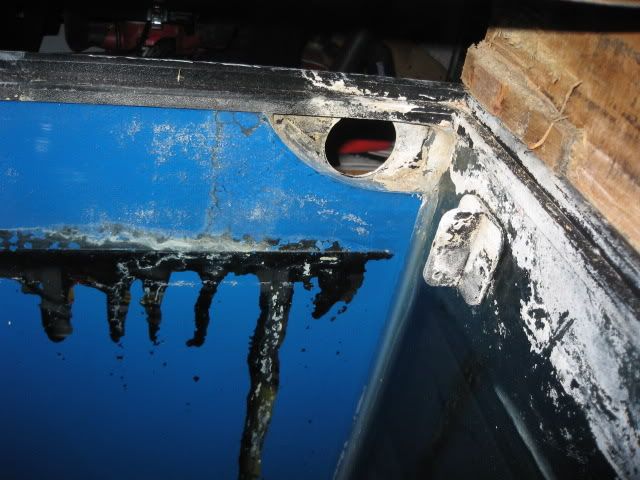 After some time,
lots
of elbow grease (involving vinegar, CLR and acetone), removing the background and refinishing the canopy and stand, I ended up with this: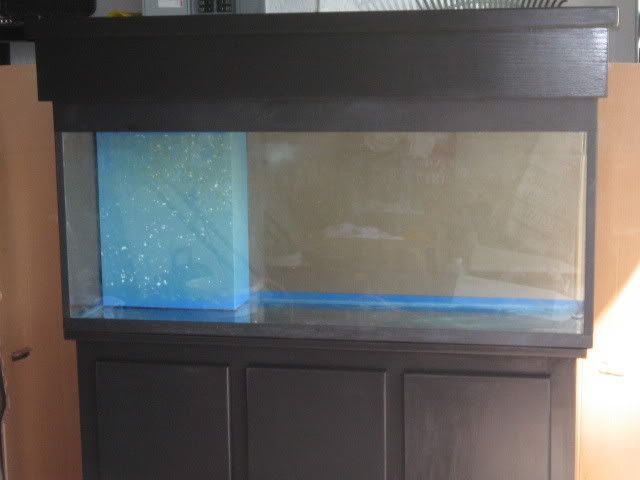 Which I then promptly sold!!! Honestly, I only broke even on the deal, but I learned so much reasearching in the meantime that I was able to replace what I had with better equipment for about the same money.