hey everyone, i just wanted to introduce myself here....after surfin around a while, i figured id finally register. i have been into aquariums since i was a kid, and i currently have a 75 gallon (growing a peacock bass and fire eel), and just picked up a fluval edge 6 gallon - which is what prompted me to register here on "the planted tank" :smile: as of a earlier this afternoon, i now have a lightly planted tank that will end up being the home of many shrimp! i'll have some pics to follow, once there is something worth looking at, lol
OK, i took some pics so you can see what i'm workin with for now....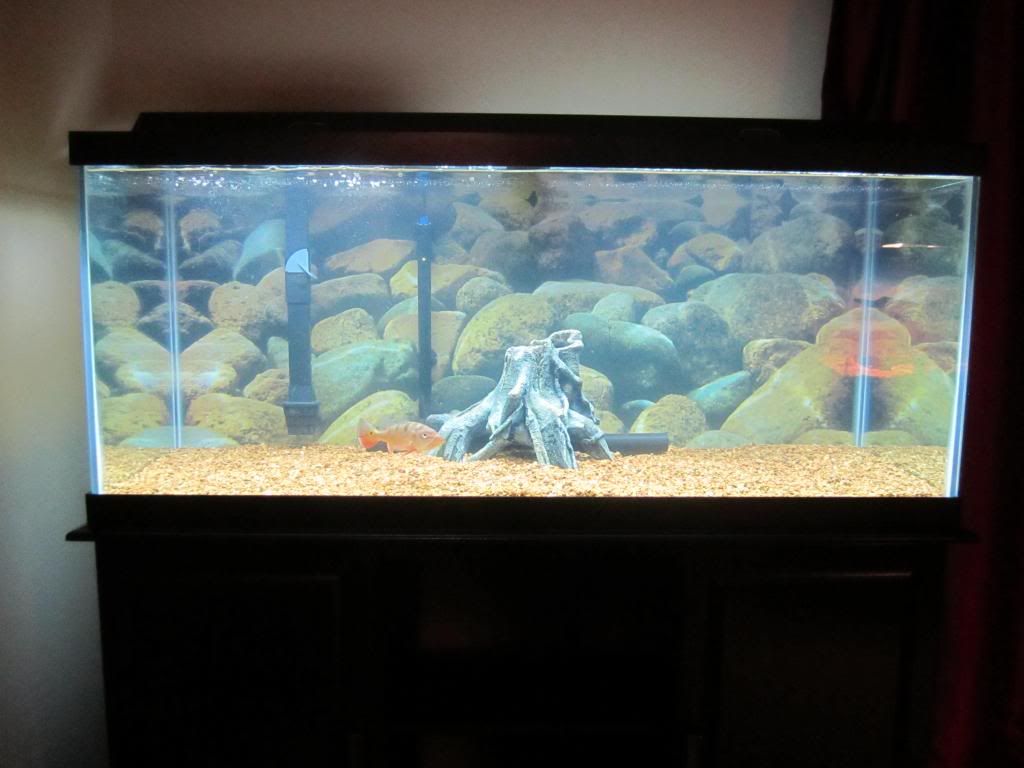 a close up of my favorite fish...color is a little light, but that's probably because i turned the light on after a couple hours of darkness!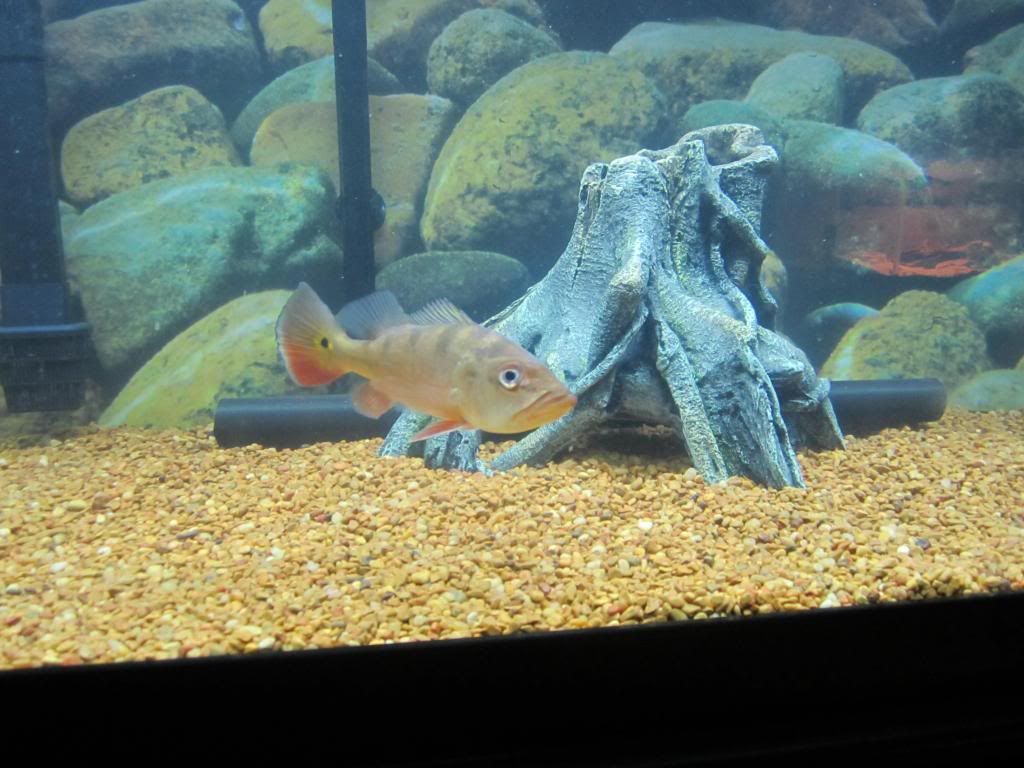 and since i have my classroom pet home for winter break (in my old 30G bow front), i figured id add a shot of him...