Discussion Starter
·
#1
·
I set this up a few weeks back but I think it didn't have enough light (was running with a 10 watt spiral bulb), plus I haven't actually dosed ferts yet...
But this weekend I got that piece of wood and some rocks so decided to spend a little bit of time on it. I was going for a "rocky riverbed" kind of look.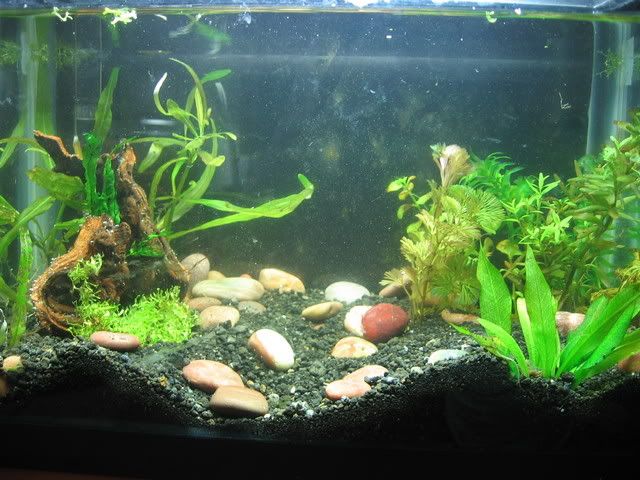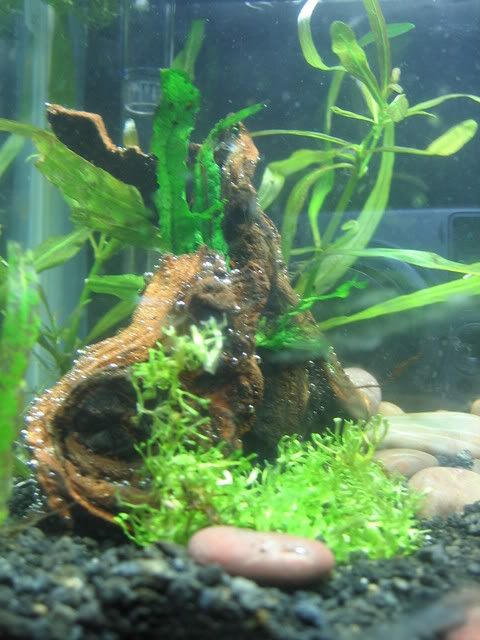 It sits on this shelf on my desk. The light was on a 5.5 but she decided to upgrade her light so now I have this 18W compact fluorescent light over it. The bulb is a 13 inch bulb, so the actual bulb part pretty much covers my tank.