Discussion Starter
·
#1
·
I recently came upon a pair of some apistos at my LFS and wanted to get everyone's opinion on exactly what I have. They were sold as A. cacatuoides and they certainly look the part, minus the vibrant colors (wild strain perhaps?). I was hoping to have a breeding pair but they don't really play nice together, so now I'm unsure of their sex. Both measure around 1.75inches long.
Long dorsals, smallest of the two. I'm pretty sure this is a male.
Big bully, shorter dorsals. Less-finny male or mean female?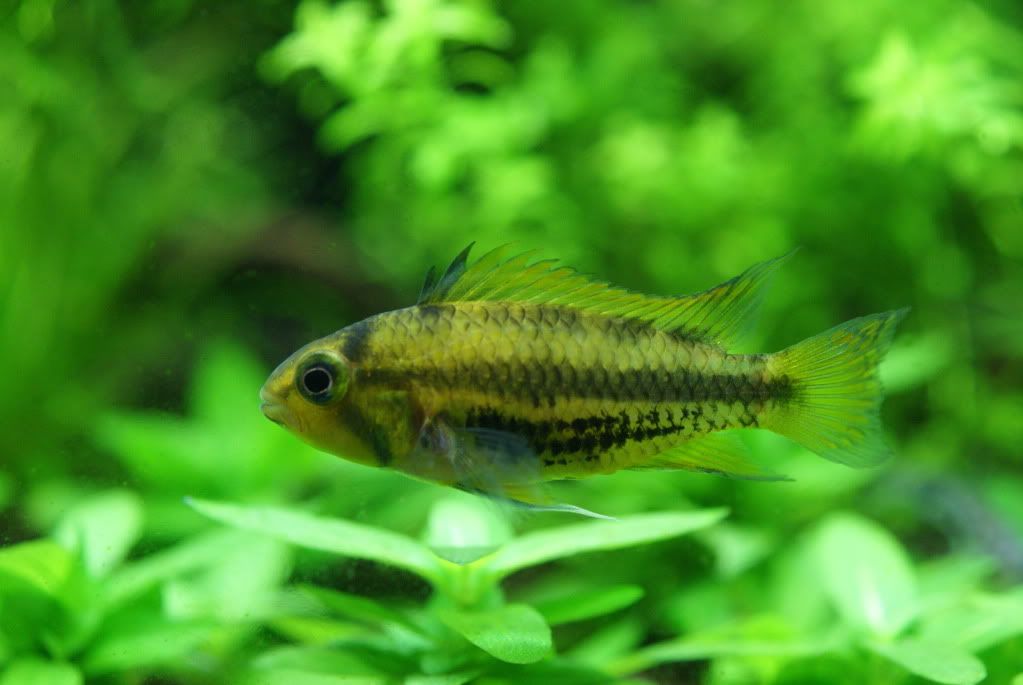 Looking forward to what you guys think. Thanks in advance!