Discussion Starter
·
#1
·
Hi, this is my first attempt at a planted aquarium. My husband has been in to aquariums since he was a little kid. He wanted me to get really excited about aquariums and thought the best way to do that was to get me my own. So I decided to do a planted one. We've been reading a TON on here and will probably be posting a lot of questions in the weeks (or months or years
) to come. Here are the first few pictures of many to come.
This is my husband trying to get the light set up.
Here is the 60 pounds of eco complete... it's a 29 gallon aquarium.
My CO2 cylinder that we got yesterday. Also got the regulator yesterday too, currently it's hooked up on my husbands low tech planted aquarium that has goldfish. Will hook it up on mine when we get the filter in. The filter was supposed to be shipped last Monday, the 12th, but in fact was shipped yesterday the 16th. Oh well.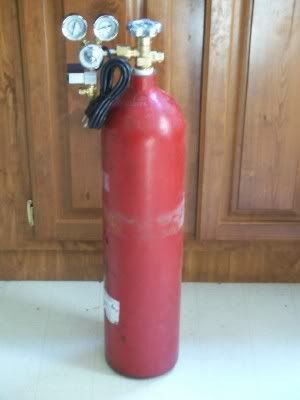 Filling up with water... woo hoo!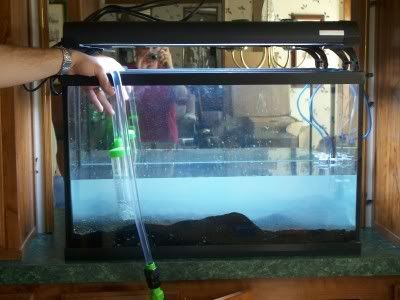 Put some rocks in... trying to water log my driftwood.
Water logging it didn't work so my husband took the slate off another extra piece of driftwood we had and put it on this one. I'm sure I will be changing the rocks and that other little piece of wood around 10 million times before I really like it.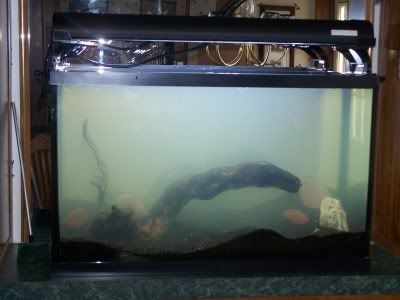 Should be getting my filter next week.. can't wait for that. My dry fertilizers are coming in next week and my plants are going to be shipped on Tuesday, Wednesday at the latest. Can't wait for all the rest to come in so I get it up and running!