Discussion Starter
·
#1
·
So Over on UKAPs I have decided to enter the pico comp.
Instead of making 3 threads I thought I would simply post them all in one.
so to start with the smallest, Think it is less than 100ml
Name:
Gill
Tank Dimensions (Height/Width/Depth):
10 - 6 - 6 - Novelty Light Bulb
Aquascape Name:
Forgotten Lair
Hardscape/Materials used:
Crushed Slate, Shattered Slate, Powdered Slate, Cotswold Bluff Chippngs, Potting Compost.
Plants:
Terrestrial Moss - Grown Emersed in a Bucket for a few Months = Whatever has been growing in it.
Fertilisation:
N/A
About the aquascape:
Ok so to say that this one was tideous is an understatment. I do not have steady hands and using Hammer and Chisel was a little precariuos to smash and shatter the slate
(Left Over from past Tanks)
.
I had an idea to carve (Dremmel) more interesting shapes in the Bluff Chippings, but it did not look very good.
As I was shattering the Slate I remembered that the Slate from the Rainbow Crabs Tank
(Previuos Owners)
was very soft and could be crushed into a Very Very Fine Substrate, so that was the next job using a Hammer.
I decided that I was going to get a pot of HC from PAH but decided against that due to money restraints
(So Skint)
, and Decided to try some of the Moss i have been growing in the Garden.
So with that out of the way here are some pix. There are a lot of them.
Photos:
Moss and Bluff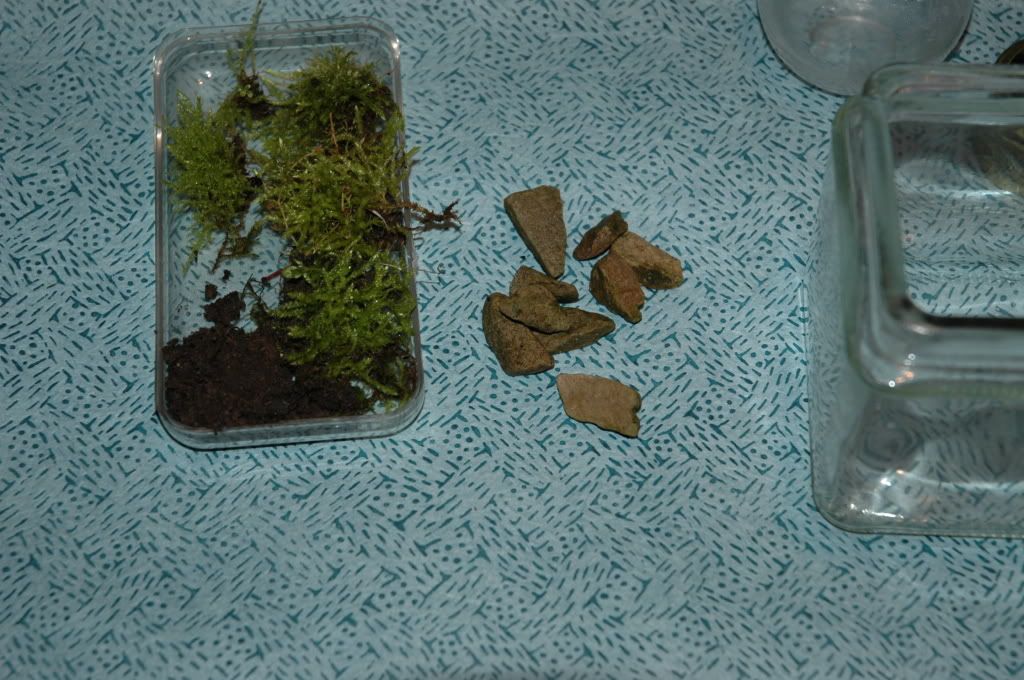 Carving Bluff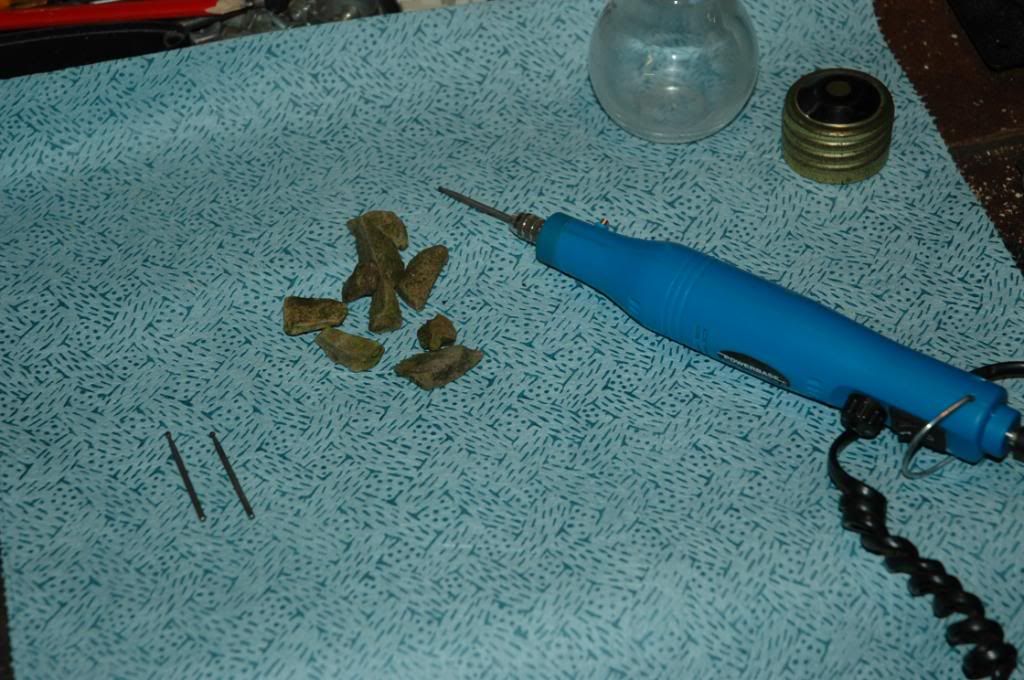 Soft Slate to be crushed into Substrate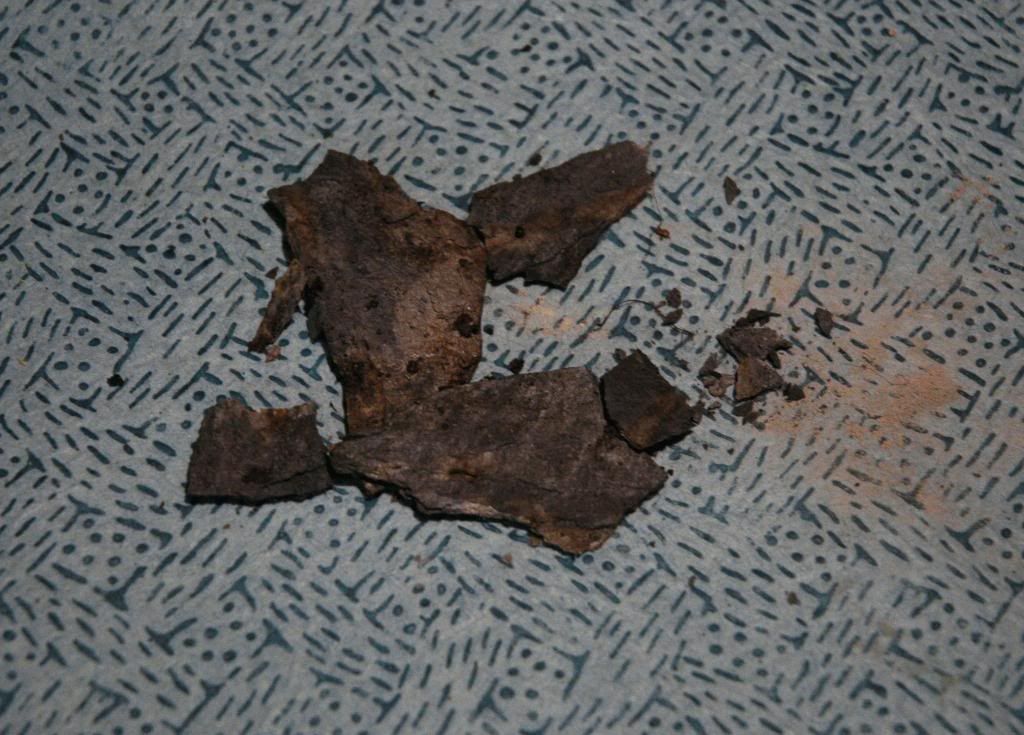 End Result
Firstly Adding Some Sand and Pea Gravel as a Base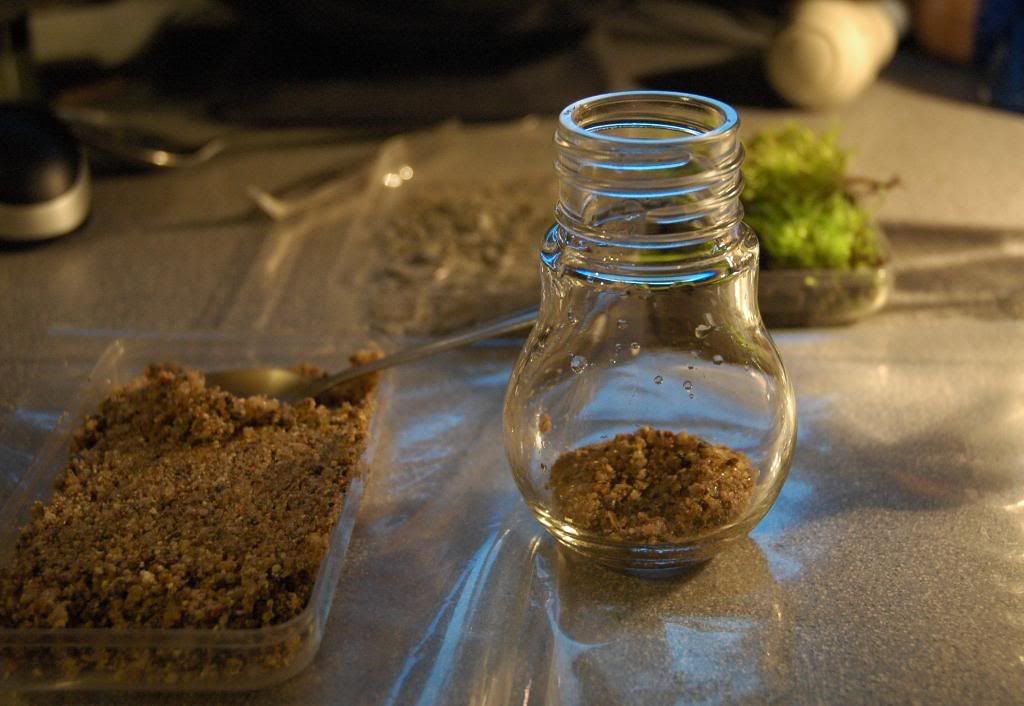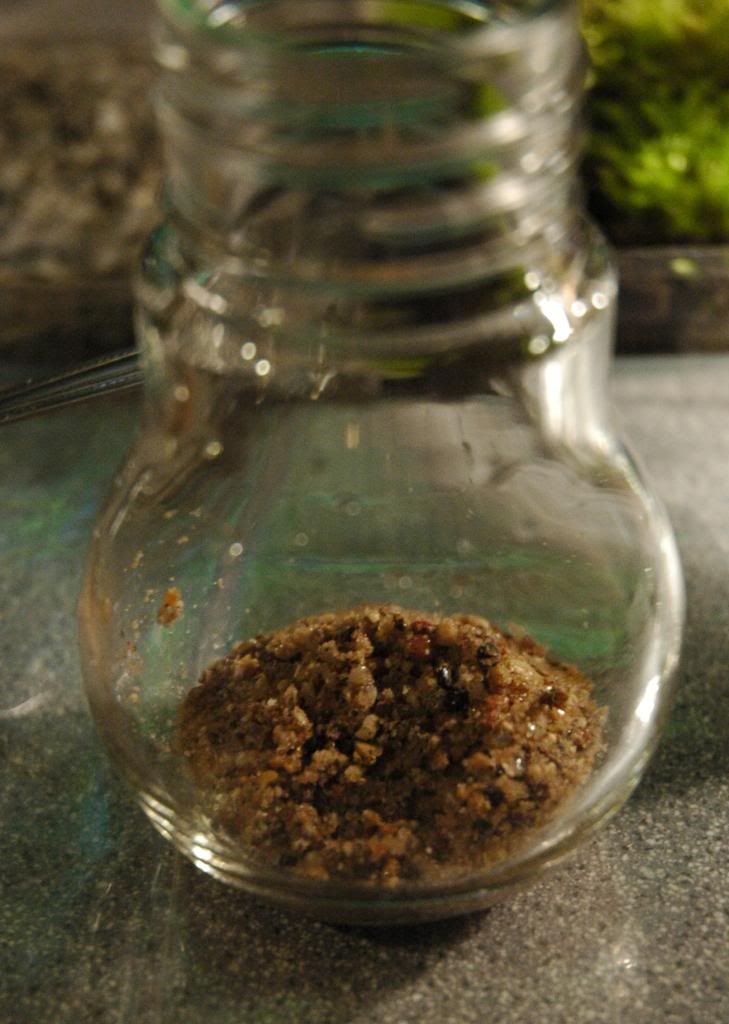 Added some of the Crushed Slate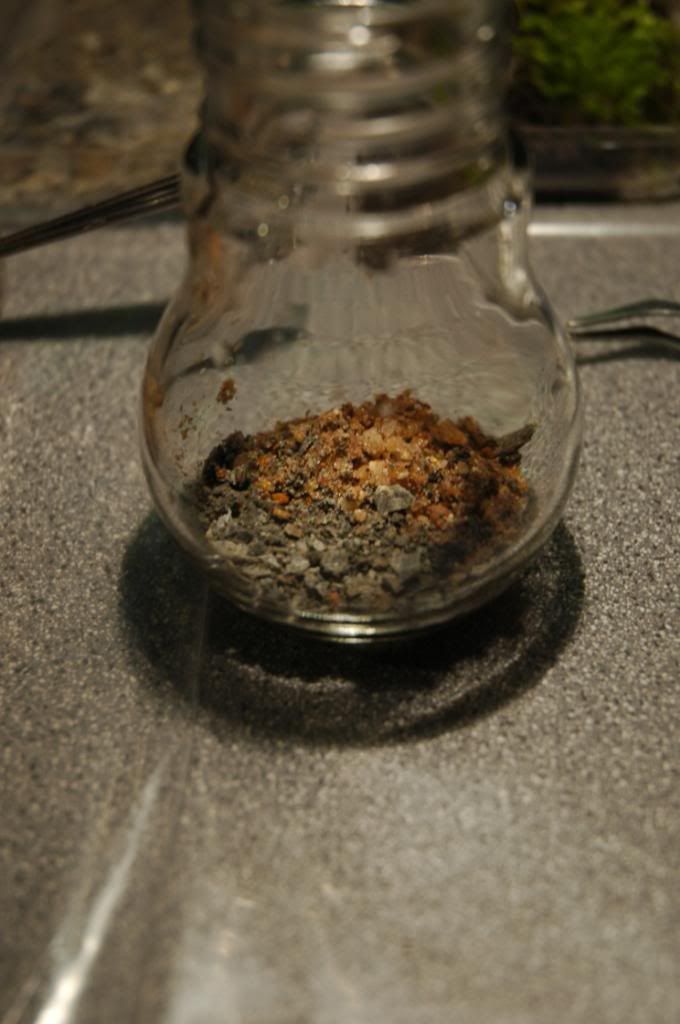 On Top of the Sand Mix I added some Potting Compost and then some of the Bluff Chippings.
Onto this I placed a Clump of Moss and Started to Play Around with the Positioning of the Shards of Slate.
This was the worst bit as using tweezers to manouver in such an awkward space was time consuming and tediuos. Once I was happy with the placement I added smaller lumps of slate and stones or support. I basted in a little water to allow things to settle before carrying on any further.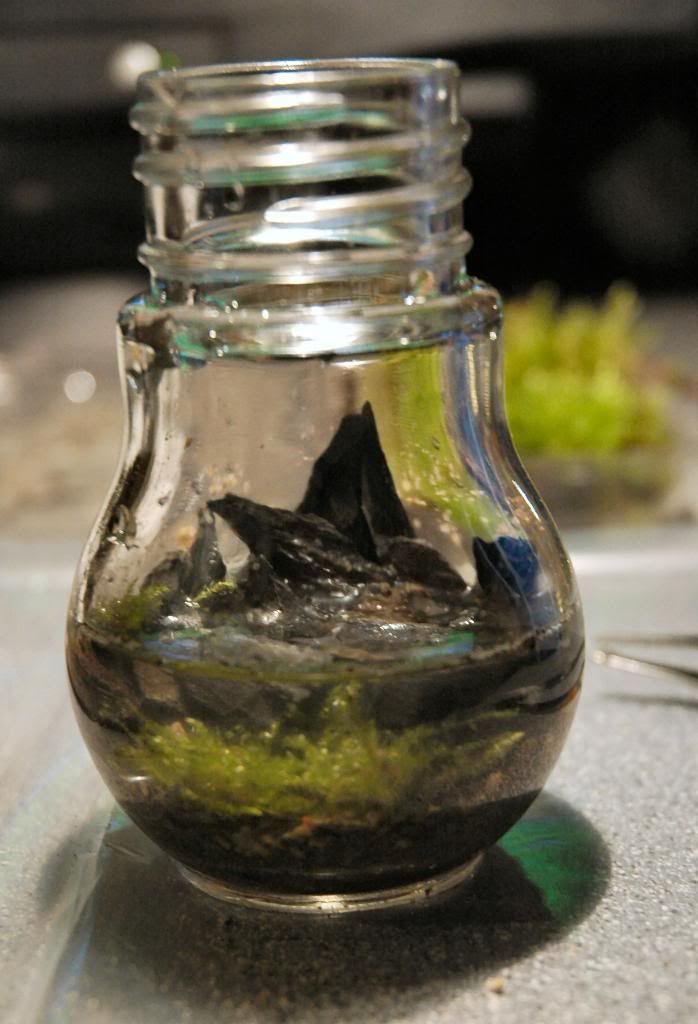 I an Happy with the End Result, but may tinker with it a little.
I used lots of tiny flat peices of shattered slate to create lots of tiny caves and cave entrances within the scape. Which I hope is Visible.
For the final Shoot I will be using my Dad's new Sigma Macro Lens. Just need to learn how to use it, as it is Huge and Bulky.